Why The Institute Of Living's Clergy Treatment Program Closed Its Doors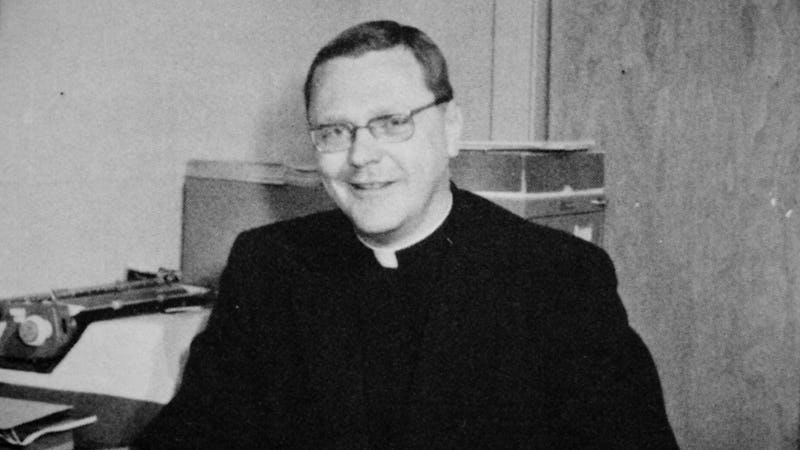 Netflix
Netflix's new docuseries The Keepers is arguably both the most important and the most painful TV show of 2017. It addresses myriad issues that haven't received nearly enough attention — and one of them is the Catholic Church's response when allegations of abuse arise. When Jean Wehner (then known as Jane Doe) came forward to accuse Father Maskell of abuse in 1992, he was working at Holy Cross parish in Baltimore. Immediately after the allegations came to light, the Archdiocese sent Maskell to the Institute of Living in Hartford, Connecticut. (The Baltimore Sun reported that Maskell denied the accusations until his death in 2001.)
As explained on The Keepers, the psychiatric hospital had a unit that specialized in treating clergy. Dr. Leslie Lothstein, the psychologist who headed up the unit, claimed on the series that he was frequently given vague reasons for why priests were sent to him for treatment. He cited one example in which he allegedly was told that a priest was suffering from depression — but the priest himself allegedly confided in Lothstein that he'd been sent to the Institute of Living because he'd had sex with a teenager. As Lothstein claimed in The Keepers, he made clear to the Archdiocese that he would only treat priests if their complete history was made available to him. "I never got another referral," he claimed.
The Institute of Living, a division of Hartford Hospital, is still open and offers both inpatient and outpatient treatment for a wide range of mental health conditions including PTSD, eating disorders, anxiety, and schizophrenia. However, the hospital no longer has a formal relationship with the Catholic Church and its clergy treatment program has been eliminated.
As reported by The New York Times in 2010, the Catholic hierarchy reportedly failed to disclose priests' specific transgressions when they sent them to the Institute of Living — and they reportedly frequently ignored the hospital's recommendations regarding whether or not the priests should be allowed to return to work after treatment, according to The New Yorker. Although sexual abuse allegations weren't the sole reason priests were sent to the Institute of Living (the hospital also treated clergy suffering from depression, alcoholism, and other mental illnesses), a significant number of the patients were there because they'd either been accused of or confessed to committing sexual abuse.
Although the Institute of Living's clergy program has been eliminated, Lothstein has continued his work in a different capacity. According to Dr. Lothstein's official website, he works with criminal and civil litigators as a consultant and expert witness in sexual abuse cases. He also provides therapy to "clients with problem sexual behaviors" and works with judges and lawyers to form treatment plans for sex offenders. It's noted that Lothstein continues to focus at least some of his work on clergy, and he served as a consultant for the National Conference of Catholic Bishops "in dealing with clergy sex abuse problems."
The Institute of Living closed down their church program for extremely valid reasons, but Lothstein remains committed to preventing future abuse by clergy.