Everything Fans Will Want To Know About The 'Lion King' Remake So Far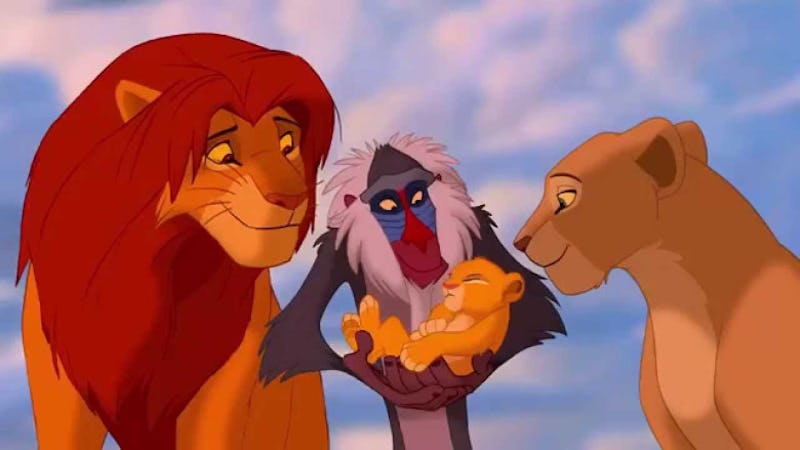 Disney
Simba's going to be a mighty king once again, but he may look a little different than he did way back in 1994. On Wednesday, The Lion King remake announced its full cast, which includes Beyoncé as Nala and Atlanta's Donald Glover as Simba, but with this huge announcement comes a bit of confusion. Specifically, fans are wondering, is the Lion King remake animated? The answer is a little complicated. The new Lion King is live-action — but not in the way you might expect. Unfortunately, Beyoncé won't physically be in the film, but she will be heard.
Director Jon Favreau promises this Disney remake will feature pioneering filmmaking techniques that will have you seeing The Lion King in a whole new way, according to a press release. But what exactly does that mean? Well, the Lion King remake, which hits theaters on July 19, 2019, plans to bring the African savanna and its inhabitants to life using photo-realistic animation.
If you've seen the Jungle Book you know that the animals didn't look like cartoons, but looked like actual animals you'd see in a jungle. The Lion King will also use "virtual-production techniques" (which is why Favreau is re-teaming with Jungle Book's Oscar-winning VFX supervisor Rob Legato) to bring the savanna to the theater.
While you won't physically see any of the actors in the cast, which includes Seth Rogen, Billy Eichner, Chiwetel Ejiofor, John Oliver, and James Earl Jones reprising his role as Mufasa, that doesn't mean they aren't there. According to The Hollywood Reporter, Jungle Book actors performed in front of a live-action greenscreen to capture their characters' motions.
Earlier this year at the National Association of Broadcasters conference, FX supervisor Legato seemed to hint that the process would be the same for The Lion King, according to THR. He also put into words what it's like to film in VR.
"We are going to use a lot of virtual-reality tools so it feels akin to what you are looking at [if you were on a real set]," Legato said in April, per THR. "You can walk around the set like a cameraman. [Wearing VR headsets,] the actors can now walk into a scene and see the other actors and trees … and because you are in 3D, you get a realistic sense [of the environment]."
The realistic nature of this kind of filming seems to also make its way into the film's final cut. At this summer's D23, footage of the live-action Lion King remake was played — that footage hasn't been released to the public yet, unfortunately. But, for those who were there, the reviews were extremely positive with most talking about how life-like the movie looked.
Disney previewed the "Circle Of Life" scene, which is reportedly a shot-for-shot remake of the 1994 animated original — and Collider said in its review that they believed "when you hold Simba up he is eventually going to eat and kill all those animals. It was that real." The Hollywood Reporter called The Lion King remake footage "jaw-dropping."
The realization that you may not see Beyoncé IRL might be a little sad for fans, and even those in the cast who don't share any scenes with her. To understand just how disappointing that may be, look no further than this tweet from Ira Madison III, who writes for The Daily Beast and perfectly put into words the feeling the cast might be having right now:
And while that sounds truly disappointing, not being able to actually witness Beyoncé in action is a small price to pay for this film, which promises to have you seeing The Lion King in a way you never could have 23 years ago.