9 Signs Your Partner Isn't Romantically Invested In The Relationship Anymore, According To Experts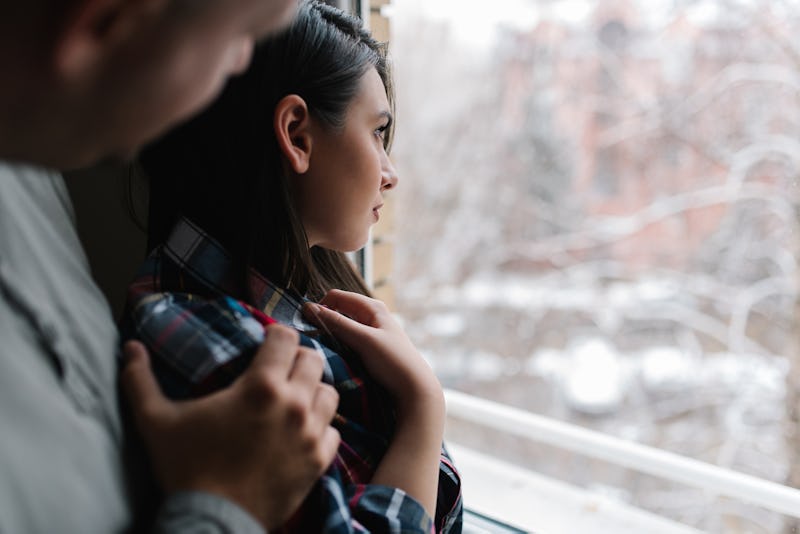 Djordje Radosevic/Fotolia
When my friend's seemingly happy relationship ended recently, we both thought it came completely out of left field. But when I found out the reasoning was because one of them hadn't been feeling a romantic connection for a while, it started to make sense. Date nights were less frequent, they were spending more time with other friends than each other, and communication between them wasn't flowing as naturally as it used to. Looking back, there were signs that the relationship was becoming platonic.
"True lovers are also friends," Alison Blackman, a relationship expert and editor-in-chief of Advice Sisters, tells Bustle. "It's difficult, maybe impossible to keep sexual excitement at the same fevered pitch it might have been at the very start of a relationship. But if there are no shared moments, no shared interests, and no physical touching at all, the relationship has changed course."
While considering your significant other as a friend is actually quite healthy, it shouldn't be what defines your relationship. If a bond built on romantic and sexual attraction loses those feelings completely, the relationship has changed and may be just a friendship in disguise. Here are nine signs that your partner is starting to see you as a friend:
Check out Bustle's 'Save The Date' and other videos on Facebook and the Bustle app across Apple TV, Roku, and Amazon Fire TV.