What If Everything We Think We Know About Tyler On 'Big Brother' Is A Lie?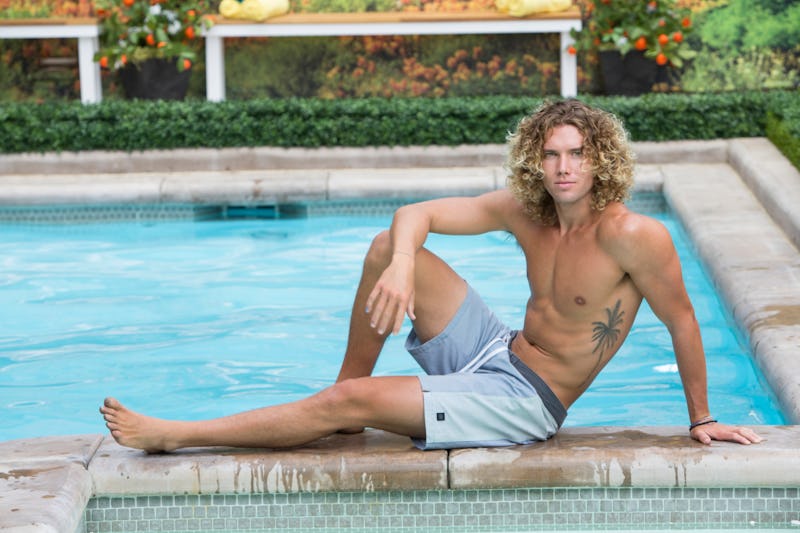 Sonja Flemming/CBS
People lie in the Big Brother house all the time. Some contestants have even hidden the nature of their true professions to play a different character in the house. Derrick Levasseur actually won after masterfully hiding his cop occupational status all summer. But are any of the Big Brother 20 contestants hiding their real jobs? During a recent segment with Tyler's mom that aired during an eviction episode, she revealed that Tyler's supposedly "never surfed a day in his life." That's hard for anyone who's watched the show to believe, especially since his job is to be out on the beach. But, wait, is Tyler from Big Brother 20 even actually a lifeguard? Or... is he a lie-guard? (Sorry, not sorry.)
You can rest assured that Tyler's lifeguarding is as legit as his path to the final two on Big Brother. When he went on another CBS show, TKO, he went into a bit more detail about his job, revealing that he's a beach lifeguard in Hilton Head Island, South Carolina. He also joked to host Kevin Hart about his shark-watch strategy. "First I see if anyone else saw it, and if someone else sees it then I'm like, 'Alright, people are gonna freak out," he said. "The sharks are not dangerous, alright? ... They're friendly sharks in Hilton Head ... [but] then I'll blow the whistle. Everybody's fine."
Props to Tyler for knowing that sharks aren't as dangerous as Hollywood would have you believe. (They're chilling unnoticed near people all the time, and very rarely do people get hurt.)
In any case, Tyler is definitely a lifeguard — and it's kind of his thing. He even wore a lifeguard shirt on TKO.
TKO also showed viewers a photo of Tyler on the job. Look at him Baywatch-ing it up.
Naturally, his work was also part of his Big Brother intro package. He described his job on the premiere episode as such: "I sit there during the day, look at cute girls in bikinis, and save people's lives whenever I have to. Like, what could be better than that, honestly?"
According to his Instagram, Tyler's been a lifeguard since at least 2012. He even traveled to Australia for a lifeguarding stint there.
Safe to say, he definitely knows what he's doing.
As for the "never surfed a day in his life" part — that doesn't exactly seem to be true. Maybe his mom isn't keeping tabs on his hobbies as much, but he told CBS in his Big Brother bio that his favorite activities are "working out, going to the beach, and surfing."
But there actually isn't any evidence that I can see — at least on his Instagram — that he surfs.
Other than the fact that he does the "hang loose" sign a lot.
But he does do another kind of board sport in the water: skimboarding. You use this board closer to shore right in the surf and ride from the beach out to the waves.
Tyler's talked about his love of skimboarding a few times on Instagram. And you can see him give it a try in the video below:
So that's not quite surfing, but it's not quite him lying about his beachy job either. There's no denying that Tyler is a big fan of the sea and the sports that go with it. And he's 100 percent a lifeguard, because you can't make up this kind of Baywatch run.
Tyler may be keeping a lot of secrets in the Big Brother house, but his real job isn't one of them.