The Planet Of The Apes Series May Go On For Years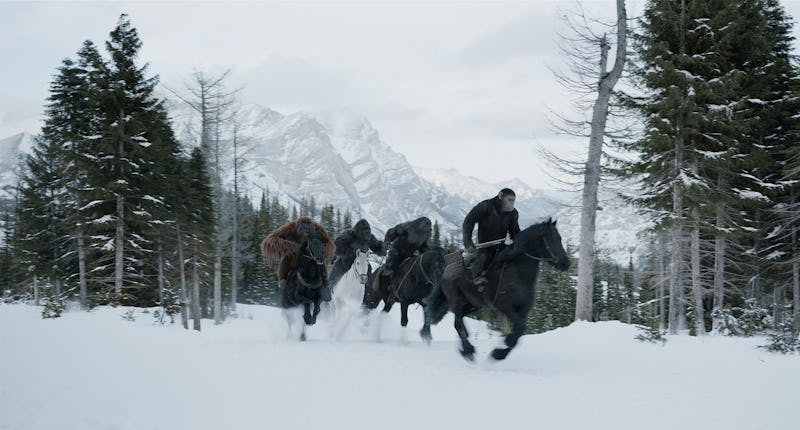 20th Century Fox
The current Planet of the Apes movies have to be considered some of the most successful reboots ever. After the 2001 reimagining of the 1960s franchise failed to spawn any sequels, the series returned in 2011 with the current prequel series that just keeps getting better. It continues on July 14 with its third installment, but is War for the Planet of the Apes the last movie in the series? The film would seemingly complete a tidy trilogy for the franchise and could provide a satisfying end to Caesar's arc, but will it?
The prequel series kicked off six years ago with Rise of the Planet of the Apes, which made $481 million at the worldwide box office and earned strong reviews from critics. Three years later came Dawn of the Planet of the Apes, which garnered even stronger reviews and earned $710 million in box office receipts. So far, War for the Planet of the Apes has been getting the best reviews of the franchise, and while its ultimate box office haul won't be known for months, it seems likely that it could surpass its predecessor. This all will make the film difficult to top — but that doesn't mean 20th Century Fox isn't going to try, as a fourth Apes film is already being discussed.
Last October, director Matt Reeves and producer Dylan Clark spoke to Screen Rant's Angie Han about the future of the franchise, and revealed that they already have some ideas about more films. "We absolutely have ideas about where it goes," Reeves said, while Clark added that future films might not feature Caesar. "It's always through character. So we've come to really love Maurice, and we've come to love Rocket," he said. "There's lots of different opportunities to explore. So we know that there is mileage left in the characters and because these are character-driven stories, we hope to have more opportunity to tell them."
Old school trilogies have become somewhat rare in the current Hollywood landscape, as franchises now essentially run for as many films as they can until they stop being profitable. This year has already seen the release of the eighth Fast & Furious movie, the sixth Resident Evil film, and the fifth installments of both the Transformers and Pirates of the Caribbean franchises. So it should come as no surprise that the Planet of the Apes series has no planned ending in sight, meaning fans can expect more monkey business on the big screen for years to come.