Yuki May Be Joining 'Bachelor In Paradise'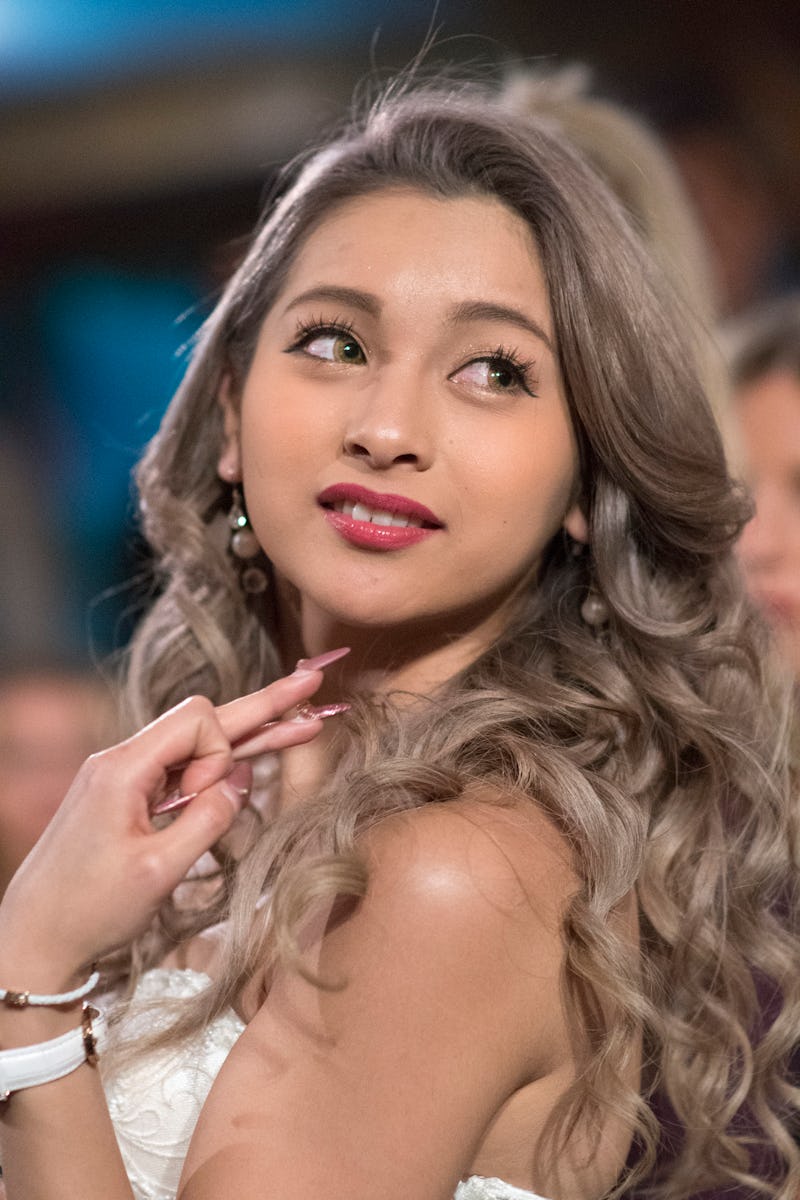 ABC/Lorenzo Bevilaqua
Minutes into the first episode of The Bachelor Winter Games, Yuki captured the hearts of Bachelor fans everywhere through her bubbly personality. As viewers got to know her better, it was clear she was a gem deserving of all the roses on the show and then some. (She's great, OK?) But, is Yuki still single after The Bachelor Winter Games or did she find her one true TV love? She have found one love, after all, and it definitely has to do with TV.
Yuki first tried her luck at reality romance on The Bachelor Japan, where she vied for the heart of 35-year-old entrepreneur Hirotake Kubo. Sadly, she was sent home in fifth place and didn't get a chance to make that fairytale romance last. But, she's back and newly introduced to American audiences and they LOVE her. So, it stands to reason that someone else would be lucky to be with her. She actually came onto the show most interested in Dean — but that didn't work out so well for her.
Before the first Rose Ceremony, in front of the whole group, she said, "Dean, please me rose. OK? Thank you!" Then, in the final moments of the episode, Yuki was talking with Benoit about her attraction to Dean (and his face). When Benoit asked her if she thought Dean was "the one" her response was an unwavering yes.
However, her crush would be unrequited. All during the first episode, Dean had been getting closer and closer with Lesley. He was even spotted in the trailer saying that he was falling in love with Lesley. Guess that ship sailed for Yuki.
Not all was lost for Yuki, though. In that same trailer, she was shown to be on what appears to be a date with Ben. And, he's a big fan of her. According to an interview with E! News, Ben spoke highly of Yuki, saying, "If she isn't a star, we have issues with all of us. She will take over everybody's hearts."
Did she take over his? In the promo for the show she is shown to be enjoying herself on a sled with Ben at one point, and that same trailer seems to tease some emotional distress for the pair of them. They are both shown to be crying, although it is not clear about what (or who).
Ben did hint that he took steps in a romantic direction on the show — maybe with Yuki? He told Us Weekly,
"I made a lot of good relationships from when I stepped into the house to the time I left. If you ask me, 'Did I take steps in the romance department?' I definitely did. There's not a question in my mind that there were steps made. I may or may not have [found love]. For me, personally, there was huge steps made. I'm excited for people to be with me in that story, through television."
But, even if she and Ben aren't or weren't meant to be anything other than friends, don't count Yuki out. There's already talk of Yuki appearing on future seasons of The Bachelor-branded shows. In an email to The New York Times, Yuki said that she would be interested in appearing on The Bachelor again, in some fashion. "I want to marry a man I meet on The Bachelor," she said. "Until that day comes, I will keep being on The Bachelor [shows]." The Bachelor's creator and executive producer, Mike Fleiss, shared he would love to have her back. In an interview with The New York Times, Fleiss said, "I'd like to bring Yuki back for Paradise."
With her future appearance on Bachelor in Paradise all but finalized, Yuki may just get her wish and find her husband on a future season of The Bachelor — even if she didn't on Bachelor Winter Games.