Ivana Trump Is Writing A Memoir About Motherhood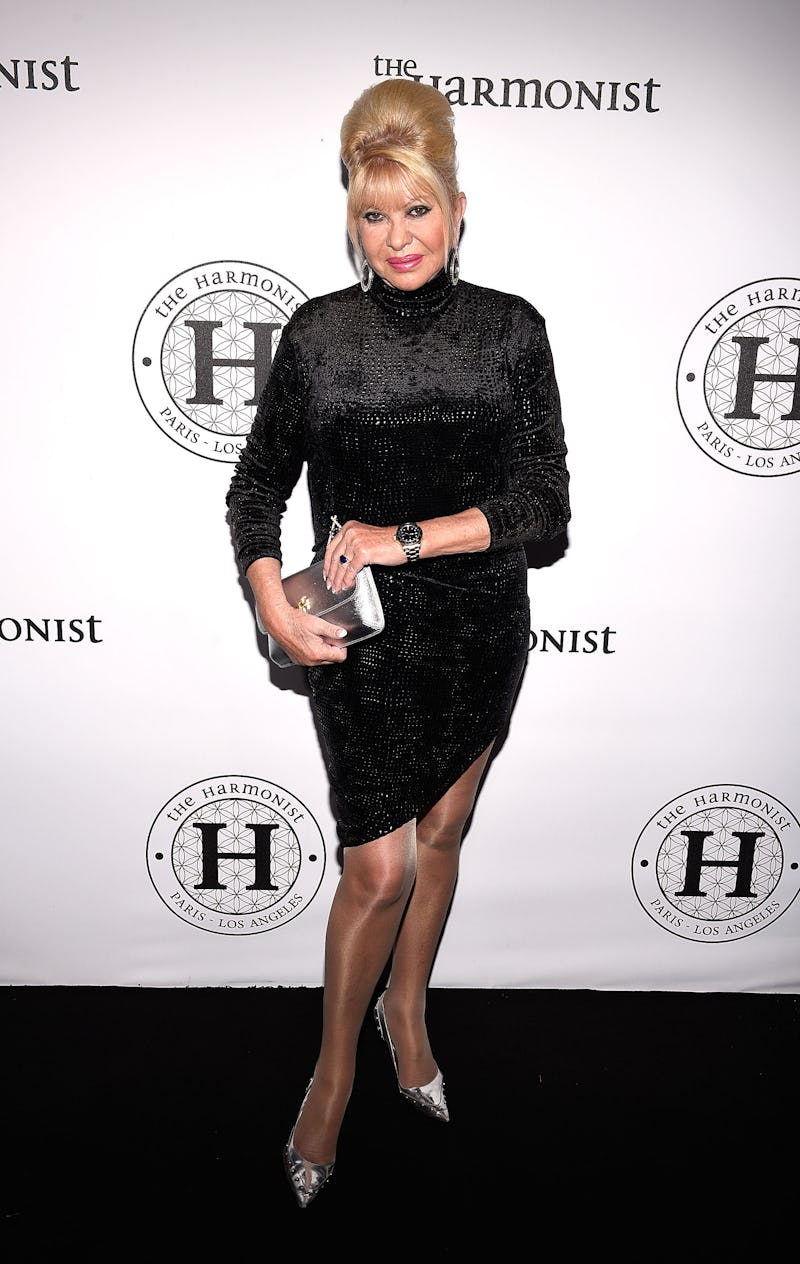 Clemens Bilan/Getty Images Entertainment/Getty Images
The 45th POTUS' first wife, Ivana Trump, is writing a memoir about motherhood — specifically, how her parenting equipped her children with "what she believes to be the most important life lessons: loyalty, honesty, integrity and drive." Trump's children — Donald, Jr.; Ivanka; and Eric — have been heavily involved in their father's businesses, and are now working for the White House at varying degrees.
Raising Trump will not be Ivana Trump's first time at the publishing rodeo. In 1992, shortly after she divorced second husband Donald, Trump published her first novel, For Love Alone, which, with its campy, Lifestyles of the Rich and Famous vibe, was assumed by many to be a roman à clef, even though many critical differences exist between Donald and Ivana and Adam and Katrinka. Nevertheless, Donald sued Trump for $25 million over For Love Alone, "claiming the novel was based on their marriage and violated the nondisclosure portion of the divorce decree." The divorced couple settled in 1993, and Ivana later released a divorce-themed self-help book, titled The Best Is Yet to Come, in 1996, which evidently did not draw her ex-husband's ire.
In case you're wondering, no, Raising Trump probably won't take a negative view on the current president and his administration. Ivana supported Donald's candidacy during the election cycle. The publisher, Simon & Schuster imprint Gallery Books, calls the title "non-political."
Ivana Trump's motherhood memoir, Raising Trump, is slated for release on Sep. 12.