Ivanka's Non-Response To Trump's Third Charlottesville Speech Let America Down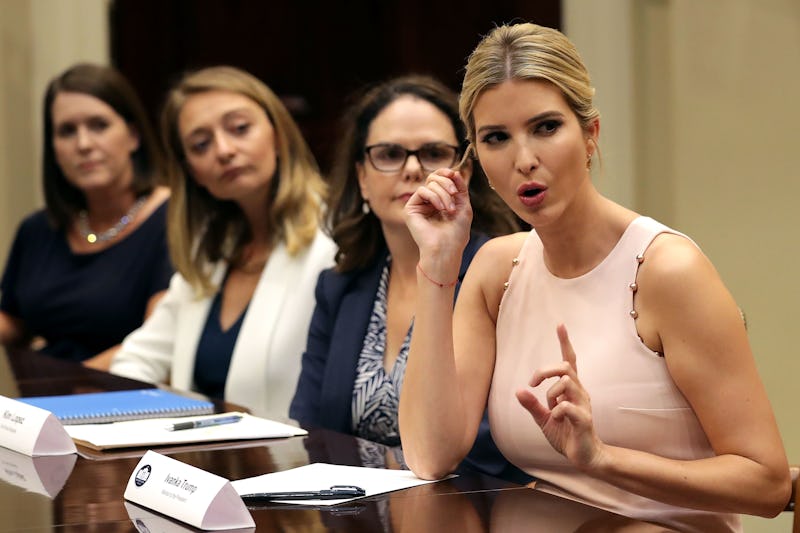 Chip Somodevilla/Getty Images News/Getty Images
After President Donald Trump interrupted an infrastructure-themed speech with some off-script remarks about the violent white supremacist rally in Charlottesville, Virginia, the silence from his daughter Ivanka Trump and her husband Jared Kushner was salient. Though she provided a statement condemning white supremacists and neo-Nazis on Sunday, people are calling for Ivanka to speak up after her father's latest statements on Tuesday.
In addition to once again blaming "many sides" for the violence in Charlottesville — where a "Unite The Right" rally turned deadly over the weekend — President Trump's comments from Tuesday shifted blame to the so-called "alt-left."
What about the alt-left that came charging at, as you say, at the alt-right? Do they have any assemblage of guilt? What about the fact that they came charging with clubs in their hands swinging clubs? Do they have any problem? I think they do.
Ivanka tweeted the following on Sunday:
However, she hasn't followed up since her father took the stage again.
So, unsurprisingly, many people in politics and on the Internet are calling on the first daughter to step up.