The 'Love Island' 2018 Winner Has Just Been Revealed & OMG We Can't Even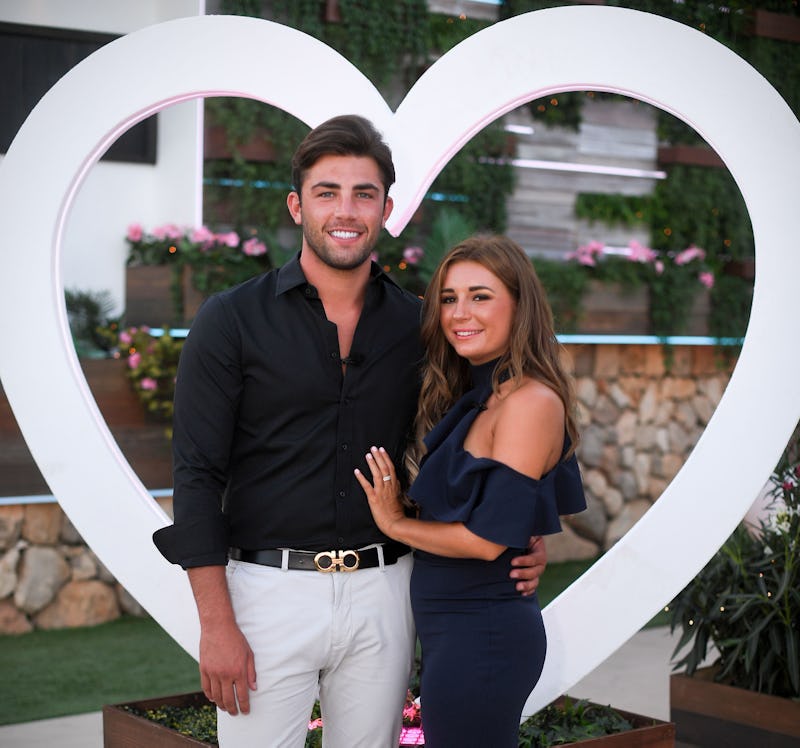 James Gourley/ITV/Shutterstock
It was just about the only possible outcome. Dani Dyer and Jack Fincham were favourite to win Love Island pretty much from the very beginning, after having got together in the very first episode. And now, it's official. That's right, Jack and Dani won Love Island 2018.
After an adorable episode filled with declarations of love, salsa lessons, and dress-shopping, it was time for the results to be announced, and the pair sailed to victory. But there was one test left for the king and queen of the villa before they jetted off home; they had to decide whether to split that all-important £50,000 cash prize.
Presenter Caroline Flack explained the task at hand before presenting the couple with two envelopes. Dani picked one, which was empty. Jack was then handed the other, which of course contained the money. He was then asked if he would like to keep the cash for himself or go 50/50 with Dani.
So far in the history of Love Island, the money has never been taken home by just one Islander. The winner of the cash prize has always chosen to split it with their partner. But would this year be any different? Now that would have been the twists to end all twists, but I think even the most drama-obsessed of fans would rather see the show's golden couple swan off into the Majorcan sunset than watch either of their hearts break on live telly. So luckily for everyone's feels, Jack chose to split the money with Dani.
In the Love Island final, Dani opened up about how she really feels for new boyfriend Jack. She told him: "Jack, when I first entered the villa eight weeks ago, I never imagined that in a million years I would have met someone as special as you. From our first date together on the beach, to our trip in a hot air balloon, we have already made so many special memories, and I can't wait for even more. I have had the Summer of my life in here and I owe so much of that to you Jack."
Jack echoed her sentiments. During an emotional moment in the Love Island final, he told Dani: "You are everything that I've ever wanted in a girl. Getting to know you and fall in love with you has been one of the most wonderful things to ever happen in my life. Firstly, you are an absolute sort. You are so caring and selfless, you have such a beautiful smile…when I see you happy, it makes me feel a way that I've never felt about someone before."
Now that the series is over, Jack and Dani have revealed that they are planning on moving in together. But will an engagement be on the cards anytime soon? I guess we will just have to watch this space.
Laura Anderson and Paul Knops finished up Love Island 2018 in second place. Meanwhile Josh Denzel and Kaz Crossley came in third. This of course means that Wes Nelson and Megan Barton Hanson came in fourth place, not that any of that really matters as all four couples were winners really after having found each other. Who needs the £50,000 cash prize when love is at stake?
Well, that's it for another year. Just what will we do now that it's all over? I guess with any luck, we'll have a Jani spin-off to look forward to (please producers, send them shopping in supermarkets all over Spain), not to mention the potential for two series next summer. Yes, you read that right. Two series of Love Island.
See you back here next summer?