Jackie Aina Is The NAACP YouTuber Of The Year & It's A Major Moment For The Activist Guru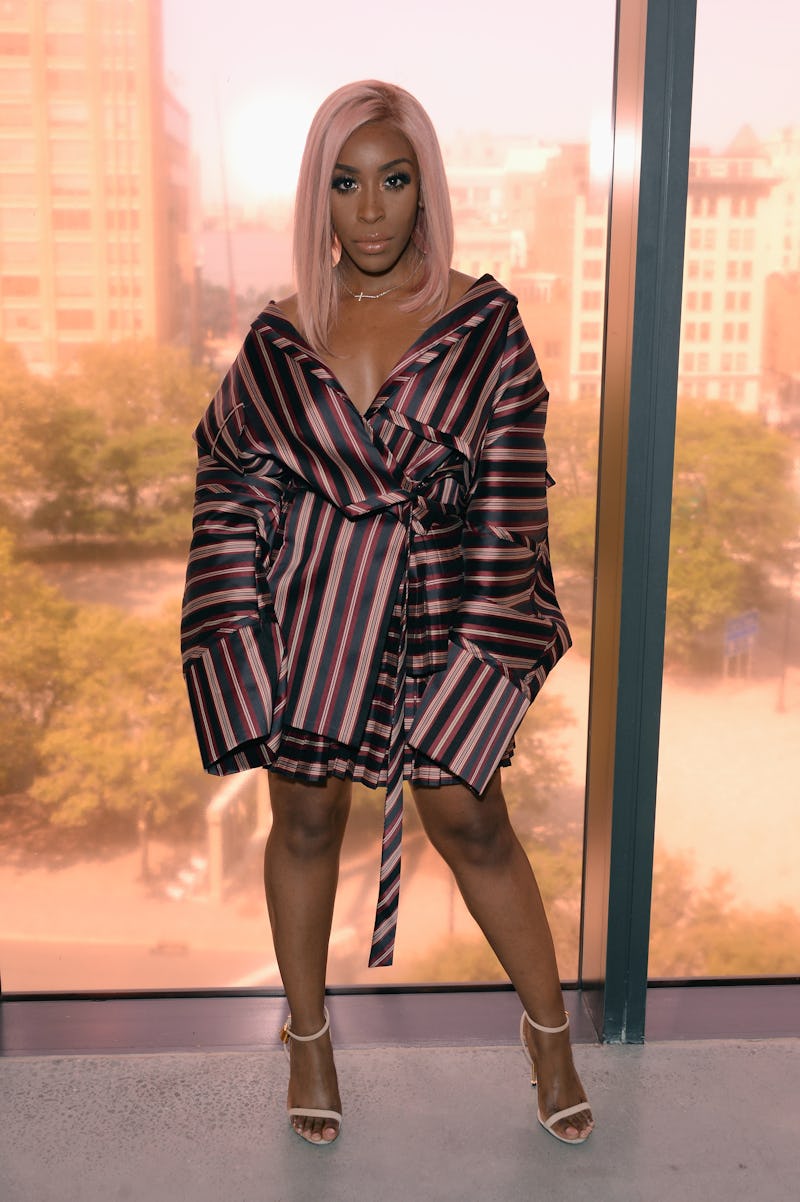 Andrew Toth/Getty Images Entertainment/Getty Images
YouTube beauty gurus are some of the most popular figures on the internet. From their millions of subscribers to their highly watched videos, they're definitely considered public figures at this point, and one YouTuber in particular has used her platform to enact change. Jackie Aina is the NAACP YouTuber of the Year, and it's an honor that is incredibly well-deserved.
The truth is that Aina isn't just a YouTube beauty guru — though her makeup skills and beauty knowledge are, in fact, next level. The mega-talented guru actually blurs the lines between content creator, social media star, and activist in her inspired and important calls for inclusivity within the beauty world.
According to We the Unicorns, the NAACP Image Awards introduced the category of YouTuber of the Year only this year and in partnership with Google. This means that Aina is just the recipient of the honor, but she's the first person ever to be given the award. The Image Awards are a celebration of the "outstanding achievements and performances of people of color in the arts, as well as those individuals or groups who promote social justice through their creative endeavors." Nothing could describe Aina better than someone who uses their creative medium to call for social justice. While some may be inappropriately dismissive of YouTube or social media as a platform for change, Aina is proving them wrong one upload at a time.
Aina's work on YouTube may firmly situate her as a beauty guru, but her work marries classic beauty content with important discourse on what the beauty world is like for people of color.
She uploads classic videos on topics such as nose contouring as well as content on how to get certain looks. The guru, however, differentiates her videos from others — though she is one of many talented, outspoken advocates from women of color in the beauty world — by speaking specifically on how products work for women of color, how brands can improve their shades ranges, and why its so vital for the beauty community to become more inclusive.
In her reviews, Aina doesn't just apply and wear test products, she also examines the messaging that can sometimes be overlooked in brands' decision making like in her review of Kylie Cosmetics. In other videos, Aina runs down the worst products for people of color and constructively calls for changes in brands who need to create more expansive shade ranges.
Aina's reach also goes beyond her YouTube channel. In a celebratory post for her birthday last year, she announced that she will be joining forces with mega-brand Too Faced Cosmetics to create a more inclusive shade range in their Born This Way Foundation. Aina will be crafting deeper shades, assisting in their formula creation, and coming up with their names. Not only is it an incredible opportunity, but it's proof that Aina's calls for inclusivity are being heard by brands.
How do her fans feel about her award? It's safe to say they're stoked for Aina.
Fellow guru Patrick Starrr sent his congratulations her way.
Her fans were quick to celebrate the accomplishment.
Some seemed emotional about the honor.
Others simply shouted from the rooftops how proud they were.
Aina's NAACP Image Award for YouTuber of the Year couldn't be any more well-deserved. As a champion for people of color in the beauty industry, an advocate for black-owned brands, and a voice for inclusive product creation, she's one of the most uniquely talented people on YouTube. Here's to 2018, Aina's award, and seeing even more of the guru and her work in the upcoming year.