'BiP' Stars Jade & Tanner Have Big News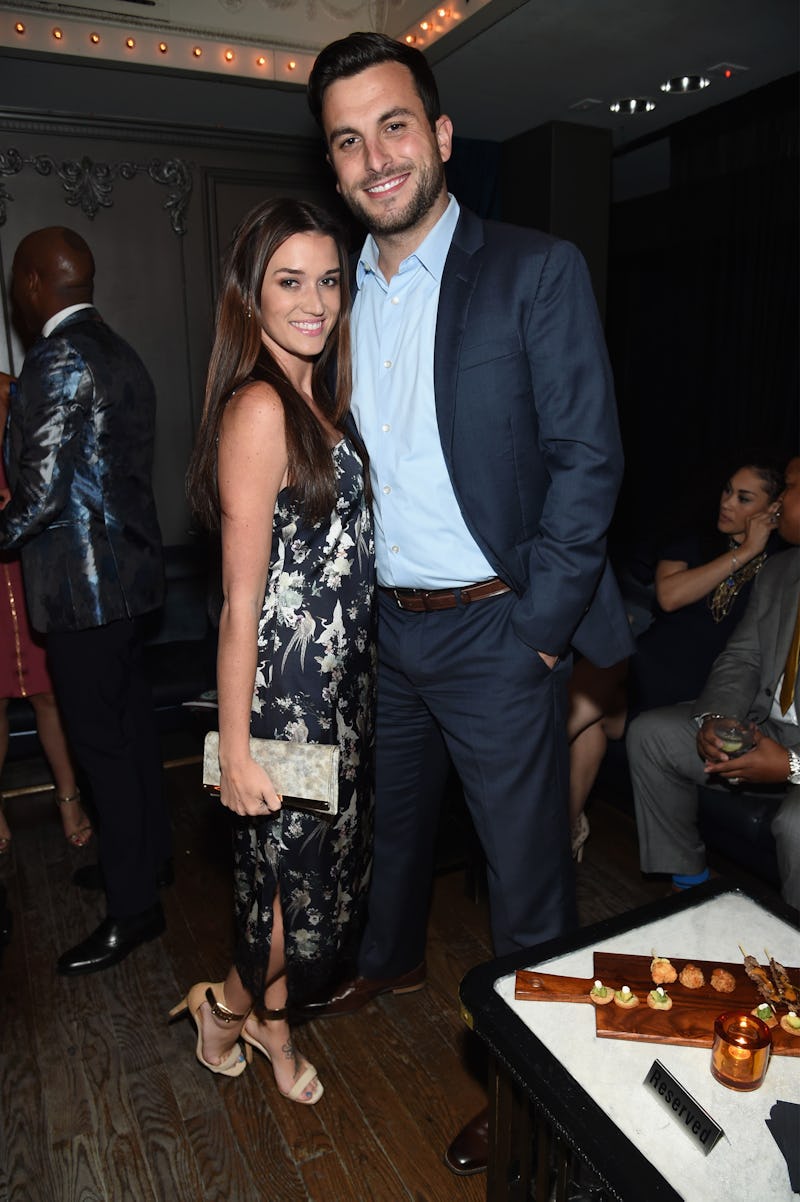 Jamie McCarthy/Getty Images Entertainment/Getty Images
Even as a fan, I'll be the first to admit that Bachelor franchise relationships don't always work out, but since their TV wedding last February, Jade Roper and Tanner Tolbert have proven they have staying power. And now, their little family is growing. On Wednesday, Jade and Tanner announced they're expecting their first child, and the way they broke the news was super adorable. But considering the way they've shared their relationship up 'til now, how could you expect anything less?
These two have been open about how much they've wanted kids in the near future since their relationship first began on Bachelor in Paradise almost two years ago, so I figured it was only a matter of time until Jade was pregnant. And now that she is, it's pretty obvious that they're both over the moon about becoming parents later this year — and in the cutest way possible.
Jade took to Twitter (and Instagram) to share the exciting update, alongside a photo of herself chowing down on ice cream while Tanner reads a parenting book next to her. Her caption only mentioned how "head over heels" they are for their future baby, but really, the photos say it all.
Tanner shared a different announcement on his Twitter, including photos of him and Jade celebrating their pregnancy set to Justin Bieber's "Baby." Are these two the cutest or what?!
So far, the proud almost-parents have yet to share any details on Jade's pregnancy, so we're still in the dark about when she's due or whether or not they know the sex of the baby yet. But being that they've shared so much of their lives together in the past, whether it's on social media or on TV, I'm expecting plenty of updates during this exciting time.
And who knows? With all the Bach spinoffs lately — like Ben & Lauren: Happily Ever After? and the one about Emily and Haley Ferguson premiering on Freeform later this month — there's always a chance that Jade and Tanner could score their own about becoming parents for the first time. I'd definitely watch!
One thing's for sure, though: This baby is going to be absolutely gorgeous and really well dressed. My next question is whether or not Chris Harrison will be the godfather. I think he'd be perfect for the job.