Jade & Tanner Find Out If They're Having A Boy Or A Girl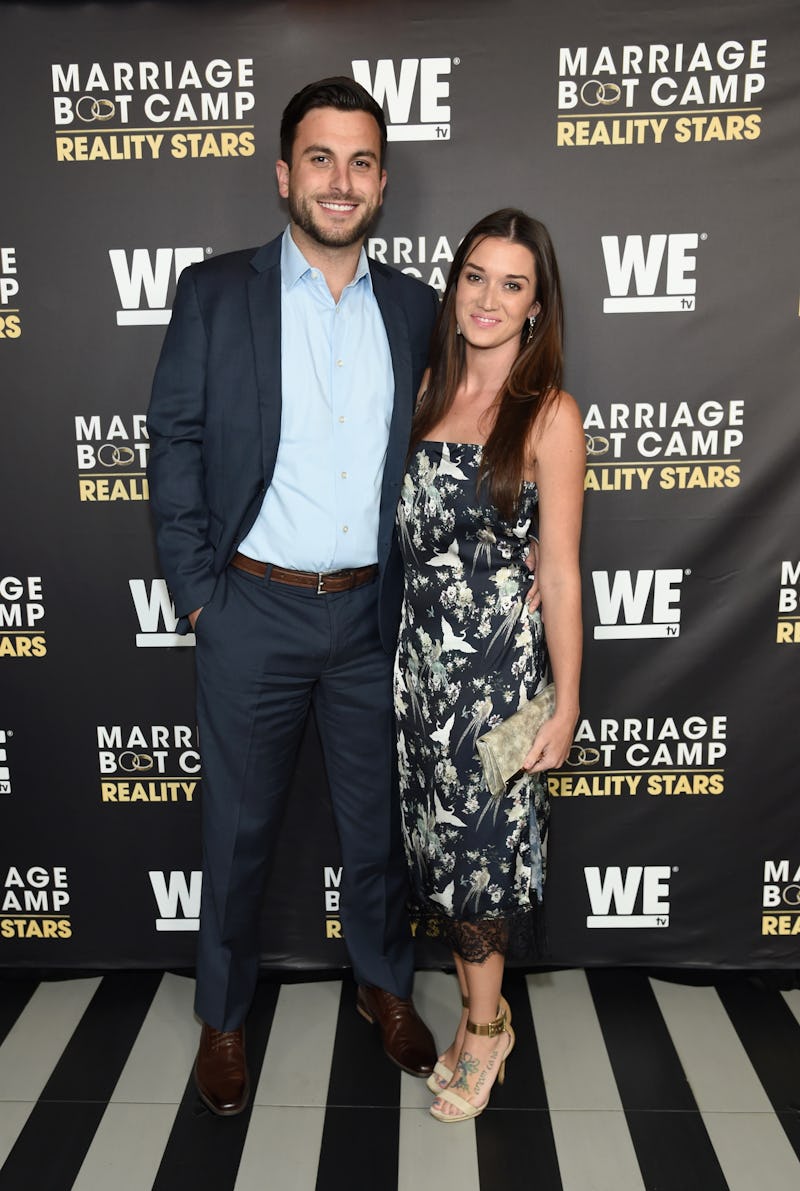 Jamie McCarthy/Getty Images Entertainment/Getty Images
When it comes to Bachelor couples, Tanner and Jade Tolbert are one of the lucky pairs that has proven true love can really be found on a reality show airing for millions of viewers. It's not an easy task to make it in that world, but these two make it look very easy. After getting married last year and breaking ground on a new house, Jade announced, in early March, that she was pregnant in a series of social media posts. While that was exciting in itself, the Tolberts just found out they are having a baby girl and their video is so sweet. Did we really expect anything else from these two?
In a collaboration with People, Jade and Tanner will be documenting milestone moments throughout her pregnancy and how they're preparing. The latest involved Jade and Tanner filming the experience of finding out their baby's sex. In the opening of the video, Tanner confesses that he "thinks it's a girl," even though he was hoping for a boy. As he explains in the clip,
"I'm hoping for a boy... Not that I don't want a girl, I actually want one of each. It's just, I'm going to make her keep trying until we have a boy, so I'd like to get it out of the way sooner."
Oh, men, always full of jokes and complete cluelessness when it comes to pregnancy. Jade set him straight almost immediately and said, "He thinks I'm going to have four children if the first three are girls, but I think he's wrong on that." I feel you, girl!
Jokes aside, the video follows the couple as they walk into Jade's OB-GYN's office and she prepares for her sonogram. Jade gets very emotional when the nurse tells them they're having a girl as she says, "I'm really excited. I might cry!"
Holding his wife's hand, Tanner says, "This is the first moment that it feels one hundred per cent real to me." Aww!
Following their doctor's visit, Jade decided to send their parents packages to share the sex of "Baby T," as she's affectionally been calling her.
In an earlier interview with People, Jade confessed that they wanted to have kids since the very beginning of their married life and they were anxious for it. She said,
"Two days after my missed period I took the test. I just knew it. Tanner wanted to be there ... One morning we woke up and I took the test and we watched it on the counter and it turned from not pregnant to pregnant. I knew it, but it was like 'Holy cow, it's happening.'"
Congrats to the happy couple on their exciting, new journey.