Jaimi's Girlfriend From Before 'Bach' Is A Mystery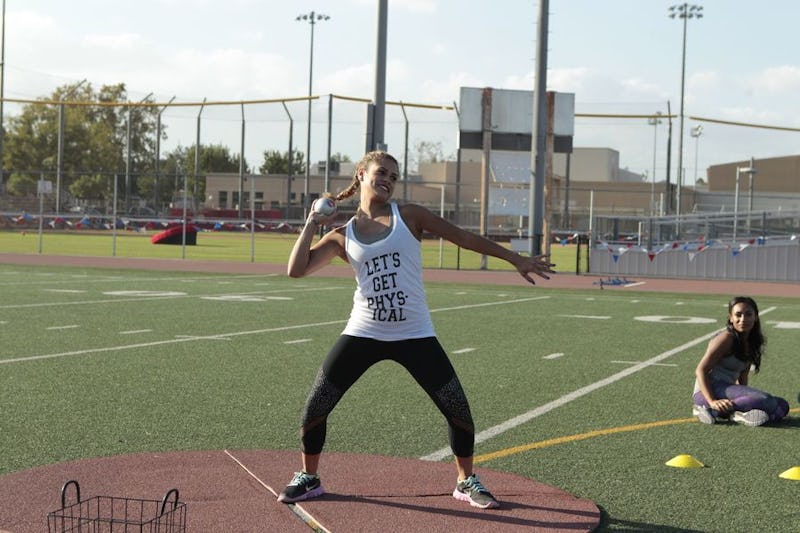 Rick Rowell/ABC
As The Bachelor gets more and more progressive, it introduces people that we wouldn't have otherwise seen — there are more people of color on Nick's season of The Bachelor than ever before and one of the contestants on Nick's season, Jaimi, has spoken openly about her bisexuality. Jaimi has mentioned to Nick a few times about her ex-girlfriend, and since I'm watching Jaimi talk about her on national television, I really need to know more. Who was Jaimi's ex-girlfriend before The Bachelor?
Well, I of course did a deep dive into Jaimi's social media, and she has a lot of pictures of herself and many women who I assume to be her friends, and there are just no hints about who Jaimi may have been in a relationship with. That's fine — I'm down with Jaimi keeping mum about her past relationship. She is open about the fact that she dated a woman, but it could be that she's not over it and doesn't want to go into specifics, or it could be that she doesn't want to air her laundry out on social media, especially now that she has a platform and could want to keep her private life private. And private it seems to remain, because I have no answers, and I'm a very good social media sleuth.
Jaimi's had a few conversations with Nick about her relationship past, and Nick's been fine with it. Not that he shouldn't be fine — considering the fact that Nick has been on a reality television dating show four times, Nick should be open to whatever decisions people want to make about their love lives. If Jaimi continues to progress through Nick's season of The Bachelor, perhaps we'll learn more about one of the past loves of her life — but, for now, her history with her ex is staying private.