James Van Der Beek Is Up To Something In 'Room 104'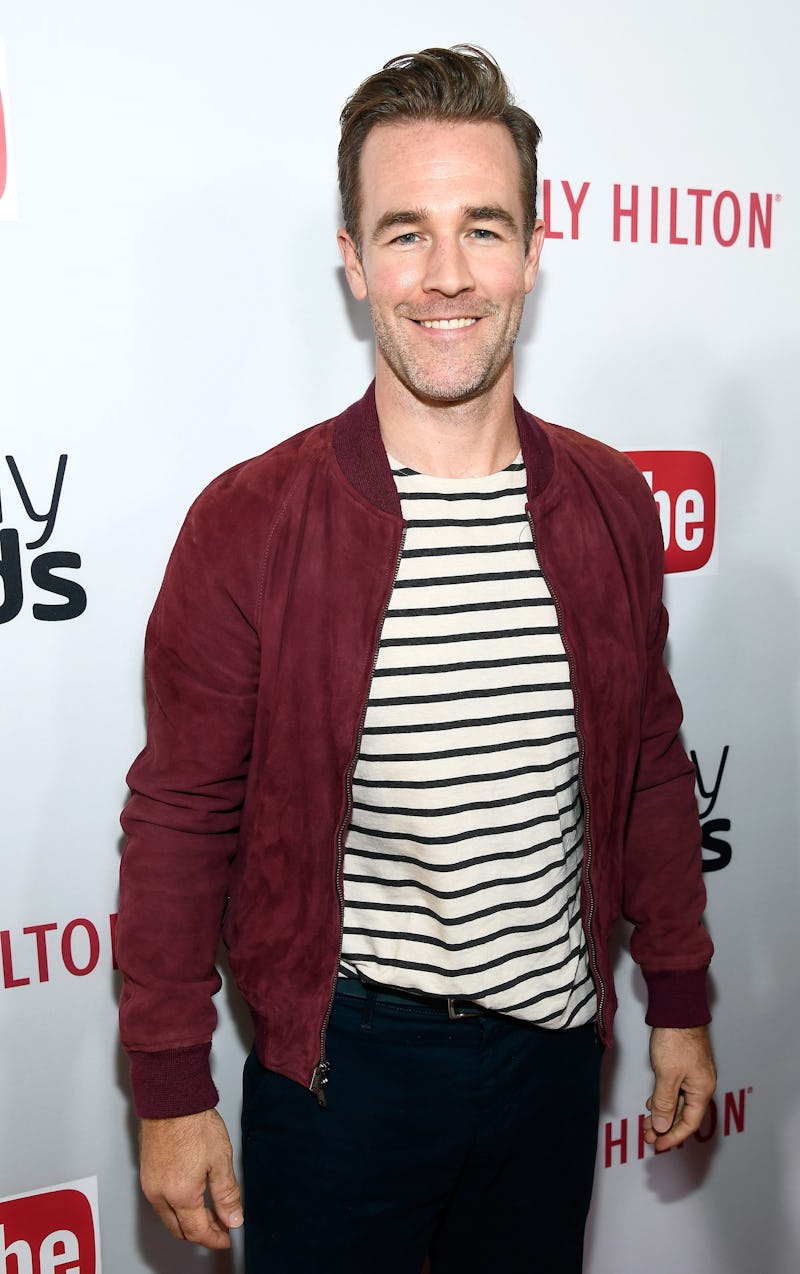 Frazer Harrison/Getty Images Entertainment/Getty Images
There's something sinister — or maybe it's sexy, or perhaps just silly? — happening in HBO's upcoming Room 104. An anthologized look into the various types that check into the titular Room 104, the teaser for this upcoming 12-parter from indie wunderkinds The Duplass Brothers is ridiculously intriguing. Part of that intrigue (for me, at least) comes from Room 104's casting of James Van Der Beek, who looks pretty damn dapper in the preview. What's he doing in Room 104? And why does he look so snazzy in that evening wear?
According to Indiewire, Room 104 will bring the talents of some very recognizable faces into one very enigmatic anthology series. The show is described as "featuring a star-studded rotating cast, including Philip Baker Hall, Amy Landecker, Nat Wolff, James Van Der Beek and many more, the series tells 12 different stories across its 12 episodes, all set in the same hotel room." Not intrigued yet? Well, what if I told you that in the clip, there is a woman asking about strange encounters, a televangelist literally coming through the TV to preach the good word, someone doing a striptease, as well as lots of laughing, lots of sleeping, and one man who looks like he's dressed as Santa.
Still not convinced this is worth your time? OK, let's try this: James Van Der Beek's Room 104 character keeps telling some fella named Jared to relax. He looks cool as a cucumber, though, which makes me wonder whether something diabolical isn't happening to this Jared guy at the hands of Van Der Beek.
The visionary Duplass Brothers — who have had starred in and directed projects like Blue Jay, Creep, Togetherness, Cyrus, The One I Love, and Transparent — appear to be working in a variety of different genres to bring each episode of Room 104 to life. There's just enough here to build the suspense, but just enough mystery to leave you with plenty of questions. Namely: Why is Van Der Beek dancing around Room 104 in a tux? I guess I'll just have to tune in and find out for myself.