Why 'Jane The Virgin' Fans Shouldn't Be Too Disappointed That Series Is Ending After Season 5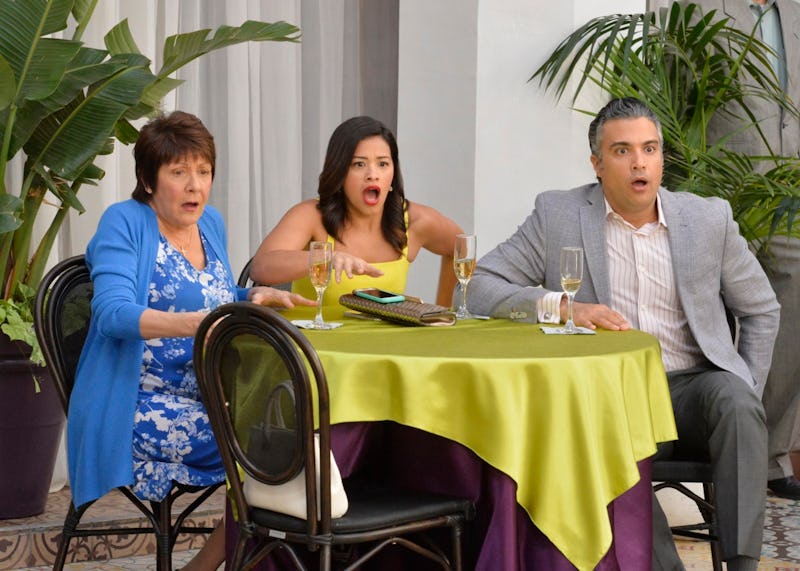 Lisa Rose/The CW
Show of hands: Who else spent the better part of Jane The Virgin's fourth season cradling a box of tissues? No judgements here; as anyone who's been following the tear-jerker of a TV series could probably tell you, it happens to the best of us. For all those loyal fans virtually nodding in solidarity, it might be time to break out the Costco-sized Kleenex stash. Why? Because Jane The Virgin is ending after season 5, according to a new report by Metro.
In its report, originally published Monday, April 16, Metro spoke to one of the show's chief executive producers, Brad Silberling, who confirmed the news. Ostensibly responding to the rumored buzz of Jane The Virgin's forthcoming end, Silberling told Metro, point-blank: "Yes, we are heading into the final season." And let the yearlong bout of waterworks begin. While this heartbreaking bit of news will probably prove itself an inordinately tough pill to swallow for so many of Jane The Virgin's loyal fans, if Metro's recent report is any indication, it sounds like the show's creative team has long made their peace with the series' upcoming farewell.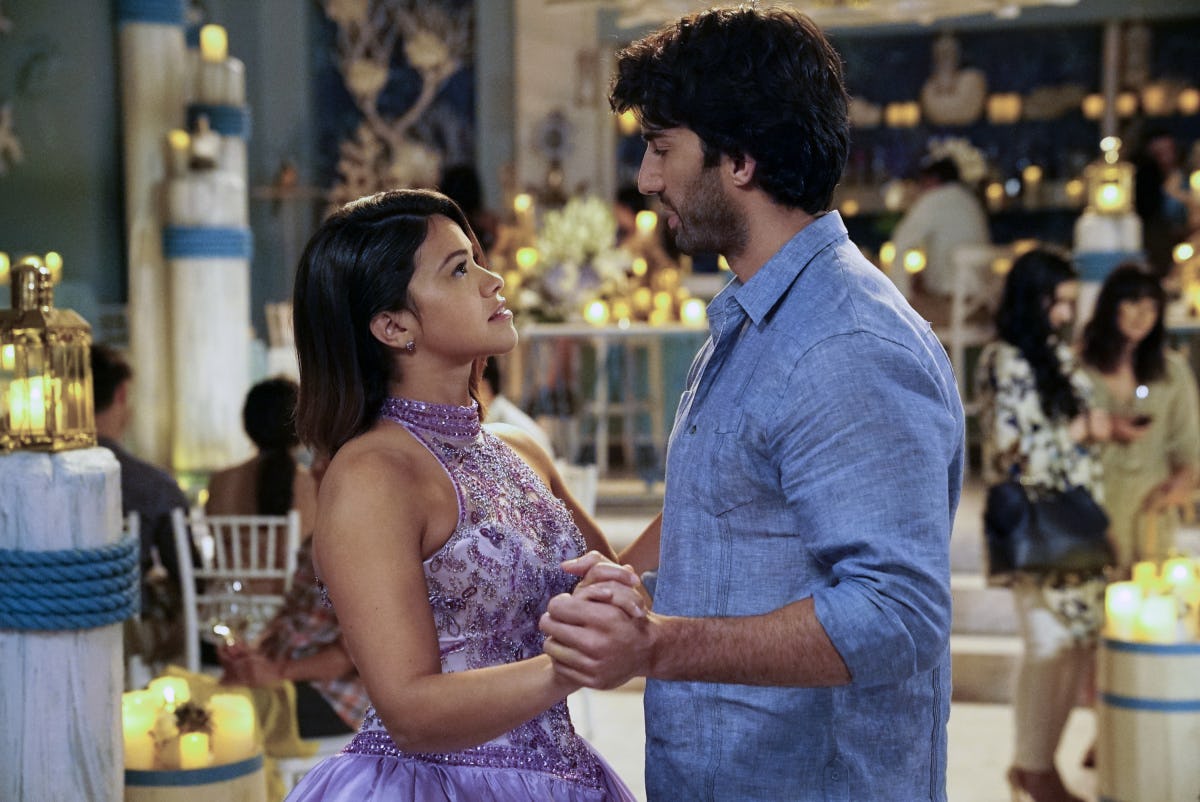 After referring to the show's fifth season as "bittersweet but perfect," according to Metro's report, Silberling shed a bit more light on the ideology behind the show's seemingly untimely end — though, he admitted, it probably won't make a whole lot of sense until fans have actually seen the fifth season. So, here's to taking his word on that front. Still, Silberling said, "It is a wonderful final season of the show." And, apparently, it's all part of Jane The Virgin's master plan. Yes, even the ending.
Speaking to Metro about why on Earth the series should end post-Season 5, Silberling explained,
"This will only make real sense when you have seen the content of the fifth season of the show. It is exactly as it was laid out… [We've] always known when it was going to end. It will be 100 episodes when it's done and 100 is exactly where Jennie [Snyder Urman, creator and executive producer] always hoped it could end the story. So it's perfect."
Silberling's explanation might not be exactly what duly forlorn Jane The Virgin fans want to hear right now (since it's probably safe to say the only thing forlorn Jane The Virgin fans want to hear right now is "Just kidding! The show's staying on air 'til 2025!"). That being said, at least fans can rest assured that the parameters of the Villanueva clan's final goodbye are in good hands. Because, if Jane The Virgin is destined to see its series finale sooner rather than later, the details of that ending might as well be done right. As the show's dogged fan following — as well as its cast and crew, it would seem — can likely attest, there's probably no character more deserving of a perfect ending than Jane.
For a whole lot of Jane The Virgin enthusiasts, definitive confirmation of the series' upcoming conclusion doesn't come as a shock. (Although, speaking from a fan's perspective, that doesn't make the news much easier to grapple with.) Fans have been anxiously speculating about an imminent end to the beloved CW dramedy for more than a month now, ever since series star and co-EP Gina Rodriguez hinted that the show's upcoming fifth season would be its last during SXSW's Women to Watch panels back in March.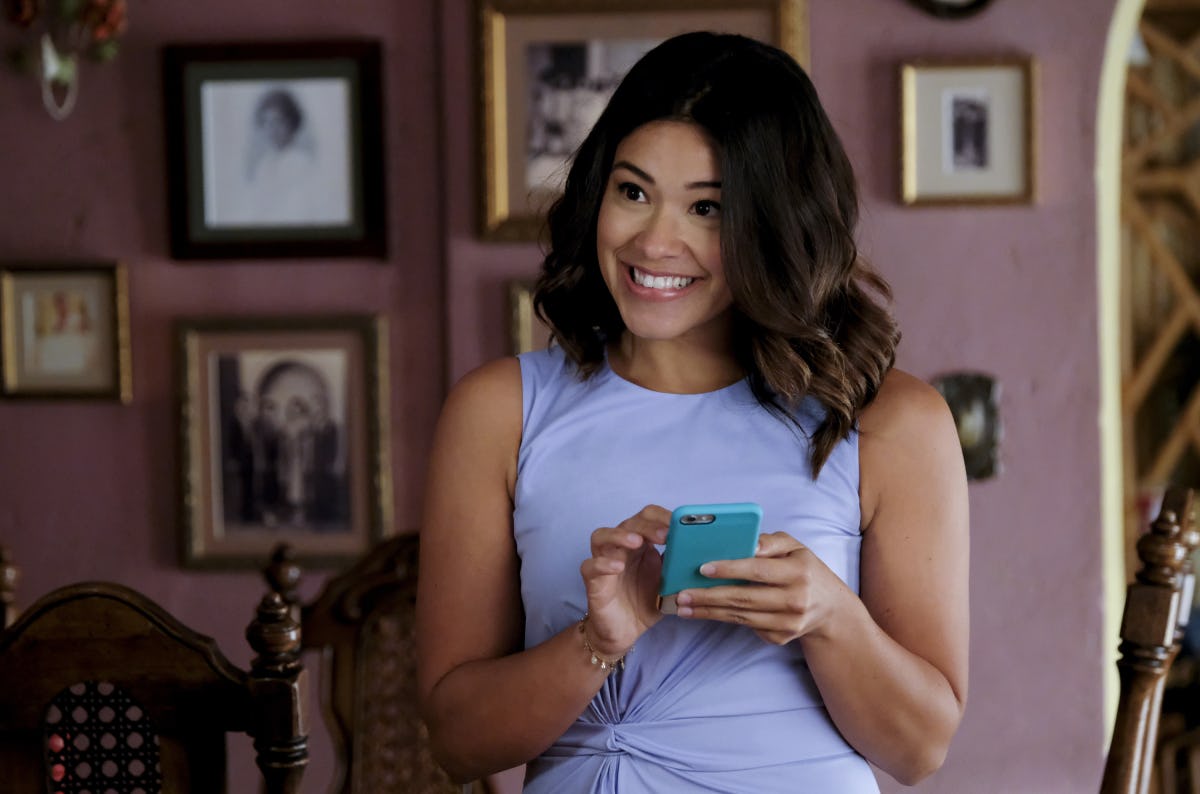 At the time, Rodriguez was pretty upfront about the fact that the show is nearing its for-good close. Speaking about her inaugural foray into directing during Jane The Virgin's current season, Rodriguez touched on her plans to "do more [directing] next year — in our final season."
Fans might not have wanted to believe it then, but, sadly, it seems like Silberling's comments don't leave much room for denial. The silver lining? As Silberling indicated in his conversation with Metro, a Season 5 ending was part of the plan all along. So, even if the show can't stay on air forever (as much as we'd love that), it's comforting to know that when it does end, however it ends, it'll do so in accordance with the creator's original vision. And, despite the inevitable fan-fueled heartache that will likely accompany it, that seems like a pretty rare — and hard-earned — victory.