Janet Jackson Opened Up About How She Didn't Truly Feel Sexy Until She Reached Her 30s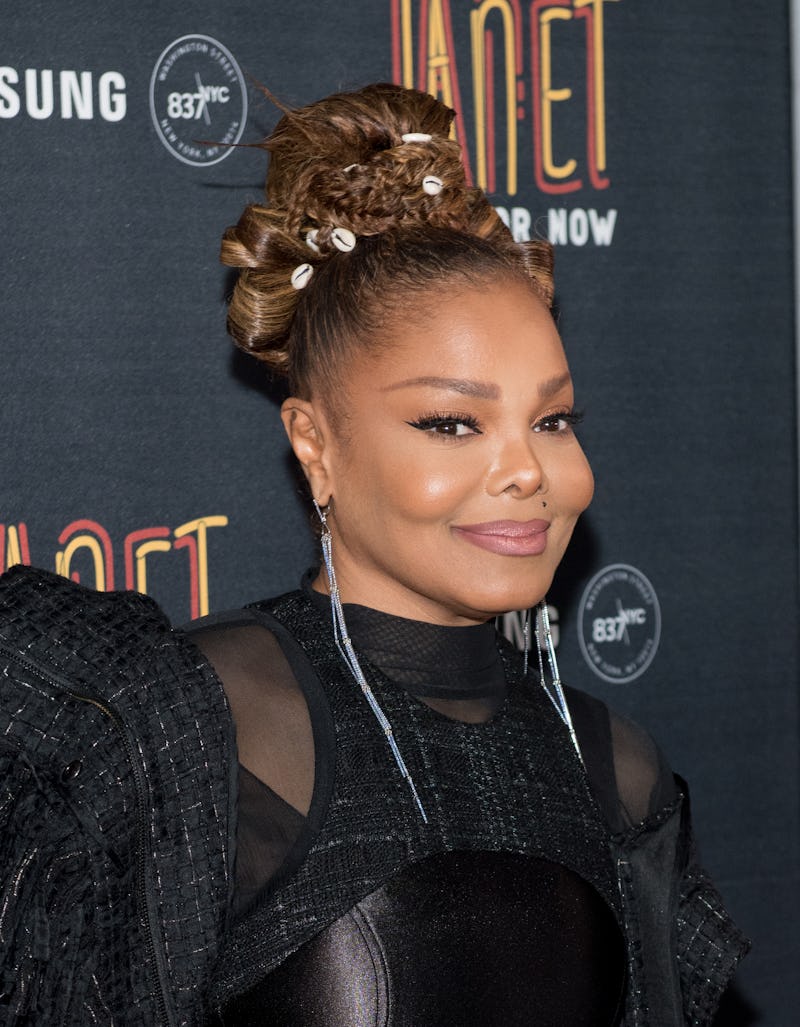 Noam Galai/Getty Images Entertainment/Getty Images
Janet Jackson doesn't believe in "over the hill." At least, that's what her latest comments about age would lead fans to believe. The singer is featured on InStyle's October cover, and she got real about why her life has only gotten better as the years have gone on. Janet Jackson's words about sexiness and age show that age really can be just a number, and it shouldn't stop anyone from living life to the fullest.
During the conversation, InStyle editor-in-chief Laura Brown asked Jackson when the first time she "felt sexy" was. The "Rhythm Nation" singer gave a surprising answer, admitting she didn't truly feel sexy until she was past 30. She told Brown,
"I would say not until I was well into my 30s. I got out of a funky relationship and finally got back to me. I went to therapy, which was all about finding that thing you like about yourself. The realization that, you know what, you're not so bad after all. I'm not saying you're great or you're the best, but it's not as bad as you were made to feel that it was."
Jackson's statement includes a lot of wisdom, and not just about aging. Almost anyone can benefit from therapy, and it's never too late to start loving exactly who you are.
Jackson also addressed her age while talking about her son, Eissa Al Mana. The singer was 50 when she had Eissa, who is her first child, last year. In the InStyle interview, the "Love Will Never Do" singer credited her personal trainer, Paulette Sybliss, with helping her during her pregnancy. When asked about having a child at 50, the singer responded,
"I give it up to Paulette. She's incredible. And she never made me feel like I have to deprive myself of anything. She would say, 'What do you like? OK, I'm going to put that in. What do you enjoy? OK, I'm going to put that in.'"
And in her statements about pregnancy and giving birth, Jackson shared more wisdom about mental health and balance. She said that while regular exercise is super important to her, she also listens to her body's cues. "Other times when I've been so mentally exhausted, we'll just take a two-mile walk and talk, and it feels so good," Jackson explained.
In a May interview with Billboard, Jackson shared a similar sentiment about not slowing down, regardless of her age. When the interviewer mentioned that Jackson was a single mom in her 50s, the singer said that she's no less motivated to keep up with her career. "The drive is in my DNA. I couldn't lose it if I wanted to, and I don't," Jackson told Billboard. "Motivation is something I treasure."
The singer's comments about age are refreshing, especially coming from a celebrity like Jackson. It sounds like the "Runaway" singer doesn't subscribe to the idea that life ends (or gets significantly worse) at a certain age. Things really can keep getting better every year, if you want them to. Jackson's extraordinary career and personal life are evidence.