Janet Mock's 'Pose' Directorial Debut Made History For This Important Reason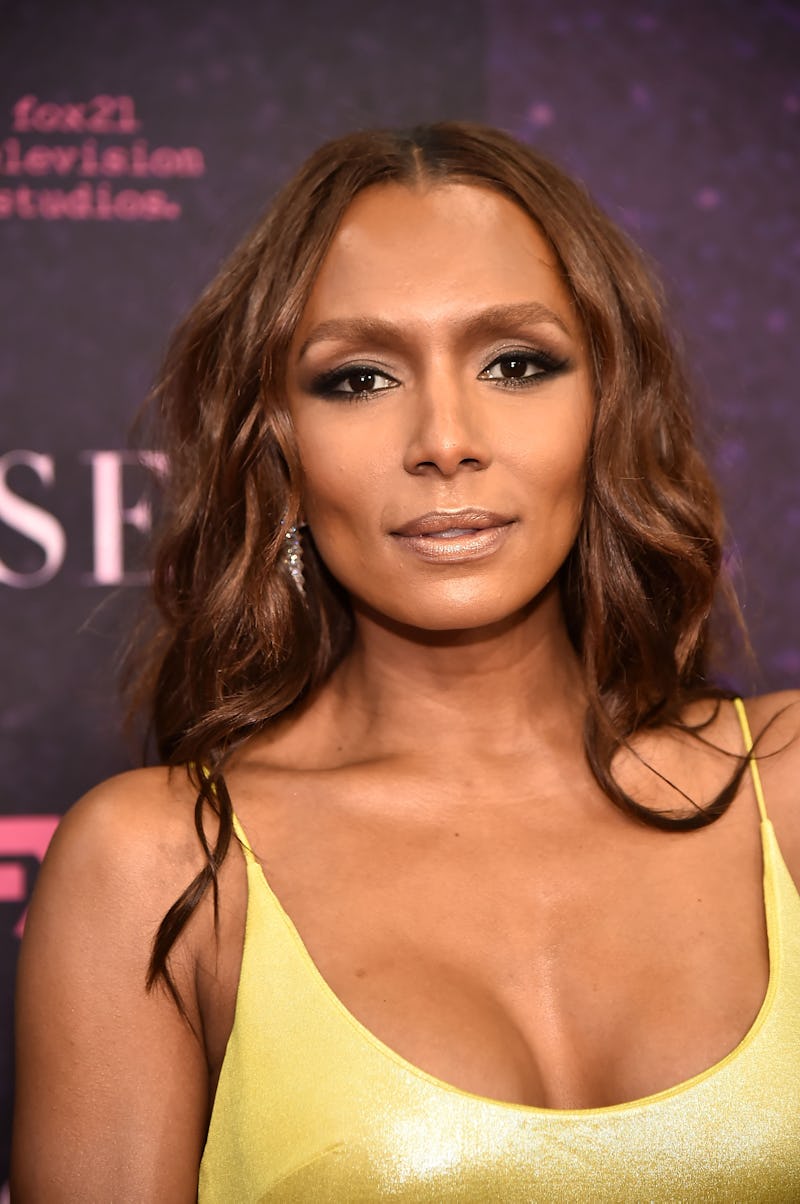 Theo Wargo/Getty Images Entertainment/Getty Images
Ryan Murphy's new FX series, Pose, is breaking TV boundaries for plenty of reasons. The show's ensemble includes the most transgender actors ever to appear in a cast, with five main cast members who are transgender. Now, there's another noteworthy reason Pose is making headlines: Janet Mock is the first transgender woman of color to write and direct an episode of television, according to Teen Vogue. Her directorial debut was the show's sixth episode, "Love is the Message," which aired on FX on Sunday, July 8.
In an Instagram post over the weekend, Mock shared how she felt going into the episode, and her caption is so heartfelt. The writer explained how "nervous" she was about directing, adding that Murphy encouraged her to do so. She captioned the post,
"Don't let the smile fool you: I was nervous af about doing something I had never done before, a job that seemed to be reserved for white men, a position in the industry that rarely invited women and/or people of color to sit in the director's chair. I doubted whether I had the skills and experience to be a director. But I was pushed by @mrrpmurphy who told me I could ("you're naturally bossy...like me") and used his Half Initiative to make it happen."
By stepping behind the camera, Mock made history, and an excellent hour of television.
The "Half Initiative" Mock cited in her caption refers to Murphy's work toward creating a more inclusive team behind the camera, as well as in front of it. The initiative helps burgeoning directors who are women and/or people of color break into directing. According to the HALF initiative's website, the program means that "every director on every Ryan Murphy Television production mentors emerging women and minority directors through pre-production and post-production along with offering a significant stipend for their commitment." Mock wrote in her caption that directing is often a field dominated by white men, but programs like this one could help change that moving forward.
Mock also shared how she reassured herself about her ability to direct the episode, writing,
"I had to talk myself through self-doubt (like so many 'firsts' have done before me) by saying, 'You wrote this script. You know these characters. You helped shape them, make them, move them. You got this, and your whole life as a black trans girl with all your experiences have prepared you for so many unknowns — from being the first in your family to go to college, to get a masters, to work as a journalist, to leave the safety of telling others stories to actually tell your own story, to write two memoirs that centered #girlslikeus, to be the first trans woman of color to be hired in a writer's room...and yes, the first to write and direct an episode of television. You can do this, will do this and are deserving."
"Love is the Message" garnered praise from critics, too, with The A.V. Club calling the episode "outstanding." The episode featured both painful, AIDS-centric moments, as well as more hopeful ones, and Mock expertly navigated that balance, the outlet noted, giving the episode an "A." It may have been Mock's first time directing, but it hopefully won't be the last.
Pose is a reminder that it's possible to cast transgender actors in authentic roles, a topic that continues to arise in Hollywood. Having people from a variety of backgrounds, both in front of the camera and behind it, is essential. And a number of trans actors, including some of the show's own stars, tweeted about the Pose episode, too. Writer and activist Jen Richards tweeted, "Hey. Remember last night when the top trending topic was an episode of #PoseFX written and directed by @janetmock? And one scene was just *entirely* trans characters played by trans actors hanging out (@angelicaross @MjRodriguez7 @213Sahar @JigglyCaliente @tracelysette)?" Pose star Angelica Ross added, "Thank you @janetmock & congratulations on EVERYTHING. Because this is truly what I've always wanted for you...EVERYTHING YOU DESERVE. Give my sister her things!"
Other celebrities — including Janelle Monáe, Karamo Brown, and Cynthia Erivo — also tweeted words of praise for Mock and the Pose episode.
Fortunately, it sounds like fans of Mock's directing won't have to wait too long to see more of her directorial projects. In a new interview with Them, Mock revealed she might be working with Murphy on another series. She also told the outlet that if Pose is renewed for a second season, she'd be open to directing more episodes. Hopefully, this is just the beginning of Mock's first will lead to more writing and directing jobs for her, while also opening the door for more members of the LGBTQ+ community to tell their own stories by stepping behind the camera.