How Jars By Dani Founder Dani Beckerman Turned A Trip To The Crafts Store Into A Dessert Empire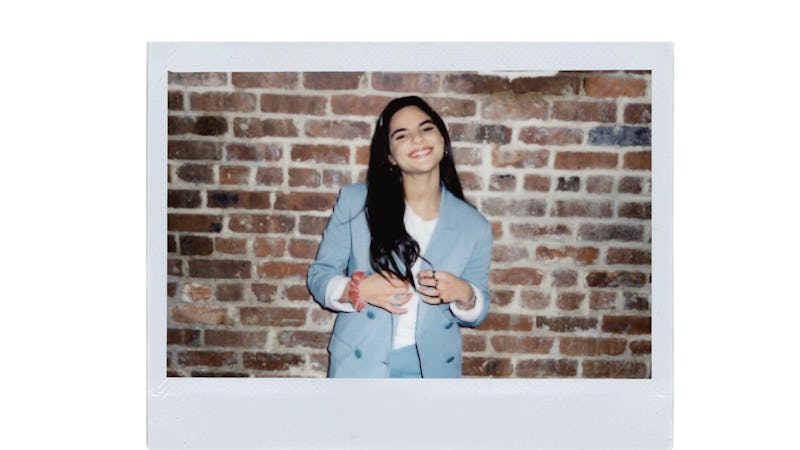 Together, girls are more powerful than ever before. In partnership with PINK GRL PWR, we're celebrating women who've empowered, supported, and inspired their communities. Meet Dani Beckerman, founder of Jars By Dani, a girl boss leaving her mark on the world and in the Bustle Booth.
Dani Beckerman has mastered the art of desserts, going well beyond your average pan of brownies or tray of warm cookies. Her sprinkle-covered cakes in jars, known as Jars By Dani, was born from her love of baking — and a trip to the crafts store.
"I was doing a ton of baking," she says. "Coming up with new recipes for brownies, cakes, mousses, and whipped creams. I saw the jars in an arts-and-crafts store and thought it would be so much fun to layer everything I had been making in one little jar."
The rest, she said, is history. Now, her desserts are being shipped all across the 50 states and into the hearts of cake lovers everywhere, but it wasn't always so effortless.
"The biggest issue when I first started was scaling," she says. "I needed to make a lot more jars a lot quicker. I was making them all night long and hand-delivering all day on the subway, and I still wasn't able to keep up with the demand."
The energy of New York and excitement of building her own brand, she said, were some of her biggest inspirations during these times. With the help of her best friend, her parents, and her husband, Beckerman has grown Jars By Dani past that stage; now, she has her sights set on empowering other female entrepreneurs like herself.
"I love how strong the female entrepreneur movement is right now and hope that I am able to inspire younger women to pursue their ideas," she says. "If you believe in your idea, and your ability to carry it out, then do it! You have nothing to lose!"
For more GRL PWR inspo from Dani take a peek at her in her Bustle Booth answers below:
In partnership with PINK GRL PWR.