Jason Wants To Be The Next Bachelor & Here's Why He Might Get His Wish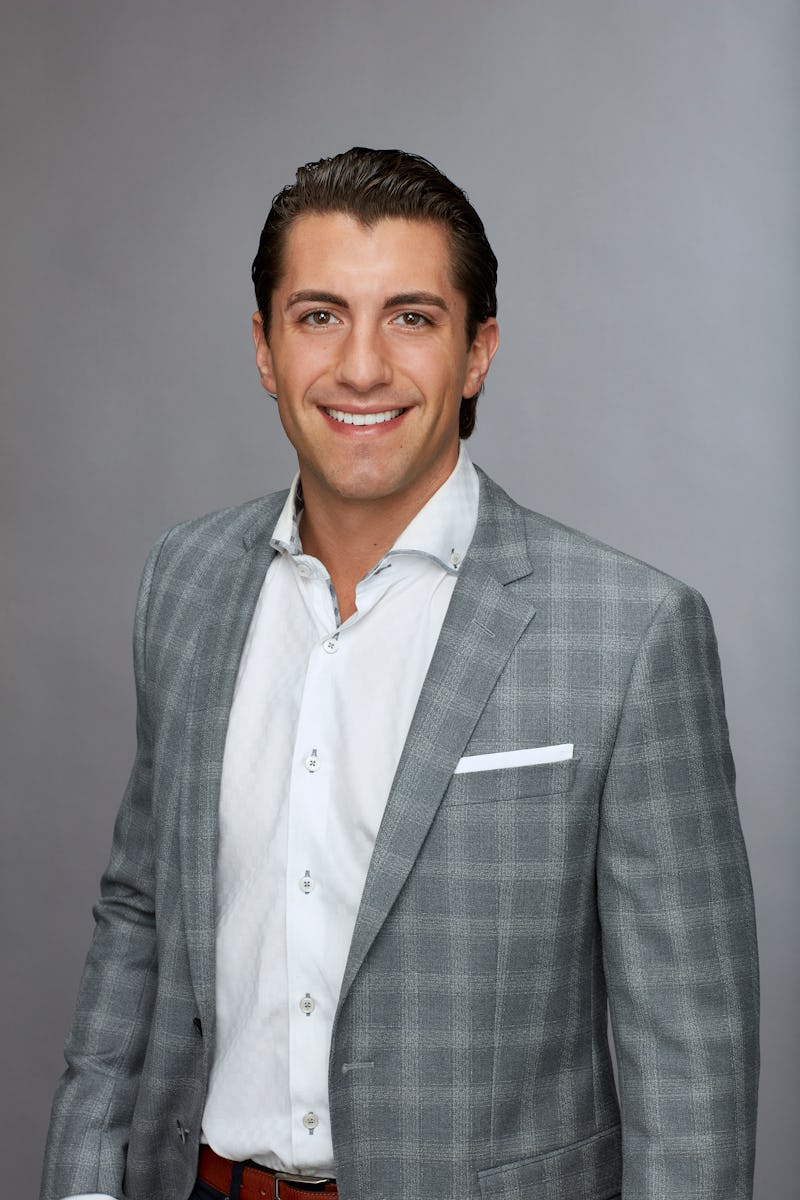 Craig Sjodin/ABC
It wasn't easy to watch Jason Tartick's heart get broken during Monday night's episode of The Bachelorette after Becca Kufrin decided to send him home rather than share an overnight in the fantasy suite. But as difficult as that was, it's not stopping Jason from considering becoming the next Bachelor. The potential Bachelor revealed he was game to use the journey to find a love of his own during a recent interview with People. And based on all the fan support he's received, it definitely feels like a real possibility.
"Coming into The Bachelorette, I always led with a calculated mind and not an open heart," Jason told the outlet when asked if he'd be interested in returning to the franchise. "Now, I'm able to start leading with my heart and not my head. And I'm in the best position to find who I'm looking for now."
That statement alone certainly feels like something a future Bachelor contender would say. Between that positive attitude and his newly broken heart, it's clear that Jason has all the ingredients at his disposal to make an amazing Bachelor. But while it remains to be seen whether or not he'll be handing out roses come January, the former Bachelorette suitor also revealed why he went back to talk to Becca after being eliminated and honestly it'll make you love him even more.
"It had nothing to do with changing her mind or asking for her back," Jason explained during the same People interview. "Everything ended so abruptly. It just didn't feel like the way it ended was the right way to close the door. We said a peaceful goodbye. And that will help us become friends down the road." So not only is he extremely charismatic, but he's also refreshingly mature: two qualities fans would love to see in their next Bachelor.
And as for what the deal was with that scrapbook of memories he gave to Becca at the end of their time together, Jason wants to assure viewers that it was given with the very best of intentions as a way to commemorate their relationship, even if it didn't end up working out. "It was a story of our time together start to finish," Jason shared, adding that:
"When we had moments together and funny stories, I used this book to compartmentalize what we had, everything from a name tag because she forgot my name, to where we ended up at the end and where it could have gone from there. It was a really good way to channel energy in the right direction."
All season long, Jason has proven to be one of the good guys who was "here for the right reasons," so to speak. He's easy to like and enjoyable to watch, which makes his possible return to the Bachelor franchise all the more likely. Plus the fact that he and Becca left things on such good terms feels like a significant indicator that he's definitely in the running. Becca even said directly into the camera after their goodbye that the lucky woman he ends up with will need to treat him like a king, because that's what he deserves. And it's what fans deserve too.
After Jason was eliminated, fans took to Twitter to demand Jason be the next Bachelor. And now that they know that he's willing to go for it, there's no doubt a Jason For Bachelor campaign is coming.
When the current Bachelorette starts singing your praises, and fans are on your side, that usually means that Bachelor Nation isn't done with you just yet. Also, let's not forget that, after letting him go, Becca laid down on her bed and cried, stating that she felt like she just did the same thing to Jason that Arie did to her. That kinda feels like a big leap to make, considering everything she went through, but that wording could be a hint that the series want us to empathize with Jason. Because if we care about his heartbreak, we'll also care about wanting to see him find happiness. There's still more of Jason's story to tell; consider this viewer sold! #JusticeForJason