Jax Apologizes To Stassi On 'Vanderpump Rules'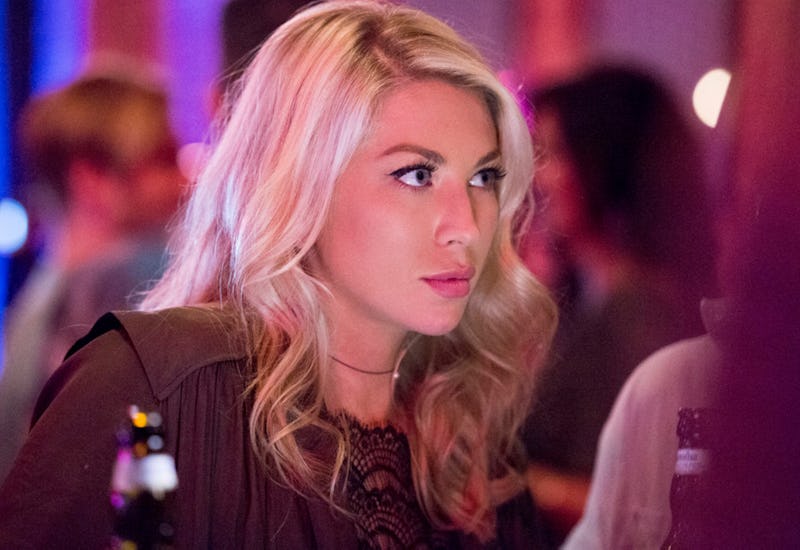 Nicole Weingart/Bravo
They were The Couple of Vanderpump Rules. And then, they were The Ex-Couple of Vanderpump Rules. And then, they were The Two Lovers-Turned-Enemies Who Shook Hands At Their Friends' Engagement Party And Agreed To Let Bygones Be Bygones of Vanderpump Rules. And then, they were The Sociopath Quiz Takers of Vanderpump Rules. And now, Jax and Stassi are Drunken Heart-To-Heart Pals. On Monday's episode of Vanderpump Rules, Jax and Stassi hashed out their old issues once and for all. My goosebumps still have chills.
While the rest of Katie and Tom Schwartz's wedding party threw back Jell-O shots and chugged hurricanes in a New Orleans bar, newly single Stassi pulled Brittany aside to talk about singledom. Just as they started to dig into Stassi's feelings, Jax drunkenly buzzed around the table and made kissy faces. Stassi yelled at him for being insensitive, and that sparked a fight about Stassi's relationship with Patrick, Patrick's non-relationship with the Pump Rules cast, and Patrick's feelings toward Jax. Stassi demanded Jax apologize for how he treated her back when they were a couple. Jax hemmed and hawed. Brittany sat there awkwardly. I wished Brittany's diamond ring shot glass doubled as an eject button so she could've quickly gotten outta there.
But then, something magical happened: After some more prodding, Jax apologized for everything. Jax owned up to his Season 1 and Season 2 transgressions (e.g., the cheating, the Las Vegas-ing, and the general Jax-ing), said he was sorry over a dozen times, and cried. Like, really let it out. An emotionally drained Stassi accepted his mea culpa and excused herself from the table.
Stassi was shook, Jax was shook, I was shook, and Brittany was shook. Brittany might've been the most shook? Huh. How about that. I mean, it really would be wildly uncomfortable to sit there silently as your significant other and their ex had a serious heart-to-heart. A heart-to-heart where they dug into all of the brutal things your significant other did to their ex. No, thank you.
But that wasn't the only issue: As Brittany explained, Jax is extremely stingy with apologies, so it was tough to watch him dole one out to someone else. If it took the dude this long to show remorse for all of the crappy stuff he did to Stassi, how long will it be before he tells Brittany he's sorry for the disrespectful turkey sandwich rant or the d*ck pic comedy sketch situation?
Stassi, Jax, and Brittany may be over it, but I'm still shook. That tearful confrontation was four seasons in the making, so I'm going to need a minute. I'm going to need a minute and one of Schwartz's muumuus. Just living my truth.