JAY-Z Makes Activism Sound Simple In His New Guest Column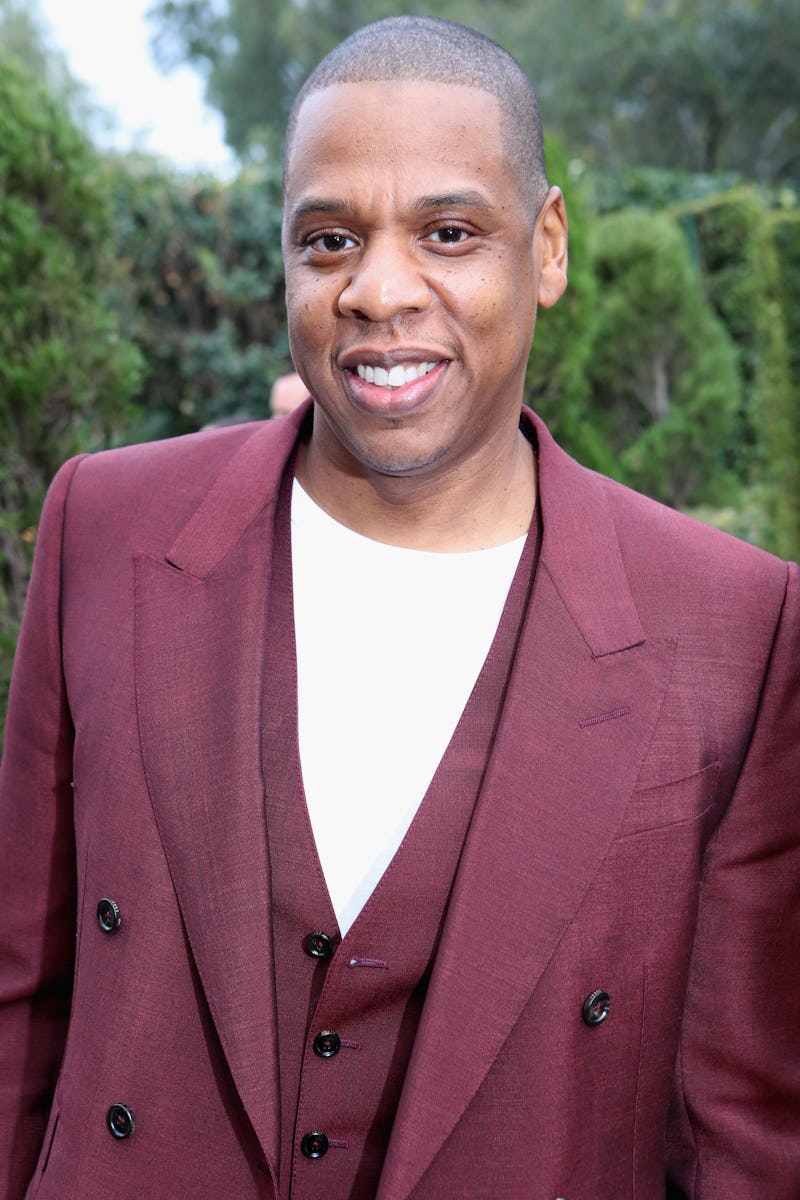 Ari Perilstein/Getty Images Entertainment/Getty Images
Over his decades-long career, the "99 Problems" rapper has proven he's much more than a wordsmith; JAY-Z is a philanthropist, too. For Hov, his influence in the community has become more important than ever, as he has recently made it his mission to get more involved in bringing about change. And, in his recent guest column with The Hollywood Reporter, JAY-Z breaks social justice down into one simple step that can create the change he'd like to see in the world: empathy
It seems like social justice issues remain close to his heart, perhaps because of the realization that he could've very easily fallen victim to many of the tragic stories that we see everyday. After all, the rapper had meager beginnings in the Marcy Houses of Brooklyn. But the 47-year-old hip-hop mogul goes on to explain that, in order to grow as a society, we must realize that empathy and compassion are key to reformation. He writes,
"Social justice isn't a political issue. It's a human issue. It's a story of empathy. When we are able to identify that we are all not perfect and have compassion for someone else, we can move forward as a society."
Lately, Hov is taking another step forward in using his voice to fight for the rights of those with whom he closely identifies: low-income minority adolescents who are being railroaded by the constant injustices enforced by our desperately broken legal system. Months after producing the gripping documentary, TIME: The Kalief Browder Story, about a 16-year-old teen who spent three years in solitary confinement on Rikers Island for allegedly stealing a backpack, JAY-Z is making new efforts in his push for social reform.
The rapper-turned-activist makes a plea for the community to stand united in an effort to repair the system that continues to fail minorities like as Browder, who sadly commited suicide. JAY-Z explains that it is society's job to help mend these issues:
"It is up to us to continue to amplify his story so that we can save a generation of kids from the same fate. His is the kind of story that you can't ignore, and people are starting to see that what happened to him is not an isolated case. He's just one example in a system that is broken. We need to be the ones who fix it."
So far, former President Obama has prohibited the use of solitary confinement on minors, and New York City recently revealed its 10-year plan to shut down Rikers Island, the isolated prison in which Browder was locked away. But this only the beginning; there is so much more work that needs to be done.
A huge part of his mission is to get others to join in their local efforts in order to bring about change. He advises, "Think small, and you can do much bigger things." And empathizing with people other than yourself is the first small step that can snowball into larger change.
JAY-Z's message is certainly an important one given the climate of today's society. All too often we see others turn a blind eye to issues that may not affect them directly. But, as JAY-Z wrote, we must all make it a priority to work towards justice for all members of the human race. Only then can we move forward.