Jay Z Opens Up About His Marriage With Beyonce In A Video For '4:44'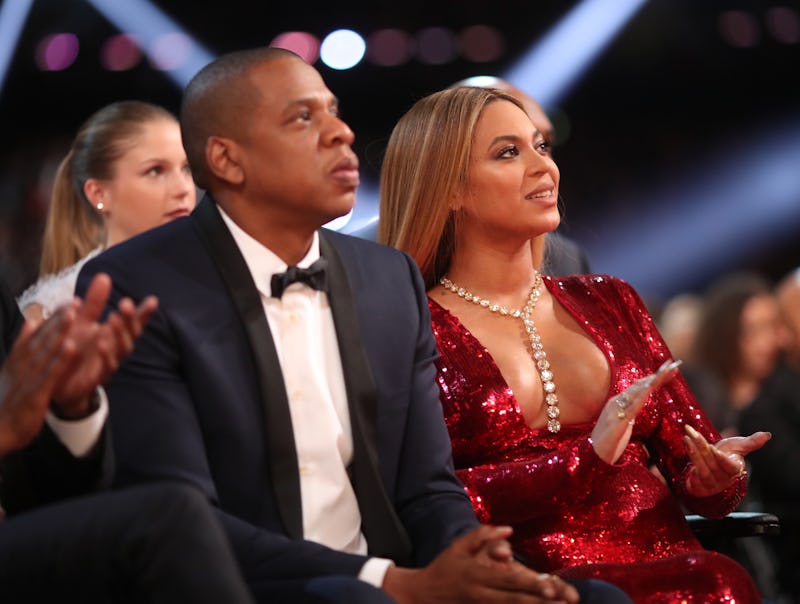 Christopher Polk/Getty Images Entertainment/Getty Images
Since Beyoncé released Lemonade last year, there's been a huge debate among fans about whether or not some of the more damning lyrics from the album prove that JAY-Z cheated on her or not. And in the days since JAY-Z dropped 4:44, that debate has come back with a vengeance — especially since his lyrics seemed to be confirming some of the things Beyoncé was singing about. Then, late Monday night, JAY-Z revealed his marital problems with Beyoncé in a mini documentary about "4:44" on TIDAL, and it's a rare look into their famed (but usually very private) relationship.
Of all the tracks on JAY-Z's latest album, "4:44" is the one where really seems to be confessing that he may have risked his family and his wife by cheating on her, and now, he's sharing even more about what went wrong in his marriage behind the scenes. In the video — which is called Footnotes From "4:44" and includes testimony on relationships and marriages from celebrities like Kendrick Lamar, Chris Rock, Aziz Ansari and Jesse Williams — JAY-Z admitted that his relationship with Beyoncé wasn't "built on 100 percent truth," and that at one point, he found that they would need to start from the ground up if they truly wanted their marriage to work.
JAY-Z said:
"I just ran into this place, and we built this big, beautiful mansion of a relationship. . . that wasn't totally built on 100 percent truth, and then it starts cracking. Then things start happening that the public can see. . . and then we had to go to a point and be like, 'OK, tear this down, and let's start from the beginning.' And it's hard. . . nothing's harder than this, by far, I'm telling you, it's the hardest thing I've ever done."
Later on, he added that he played "4:44" for Beyoncé first, and although it was obviously difficult to do, it seems like it gave them the opportunity to do the work their marriage needed.
JAY-Z continued:
"We've been in that space where we just got to a place where we were like, 'Yeah. In order for this to really work, we've gotta just — this can't be fake. Not one ounce.' I'm not saying it wasn't uncomfortable because obviously it was. But because we've been doing this for so long it was less uncomfortable."
Since JAY-Z is releasing these Footnotes videos track by track, more are on the way, and they could even include more insight into his marriage with Beyoncé. This particular video may not have given fans exactly the answers they were looking for, but it's good to know there's more to come.