Jenna's Instagram Posts Will Make You Wonder How 'BiP' Ever Existed Without her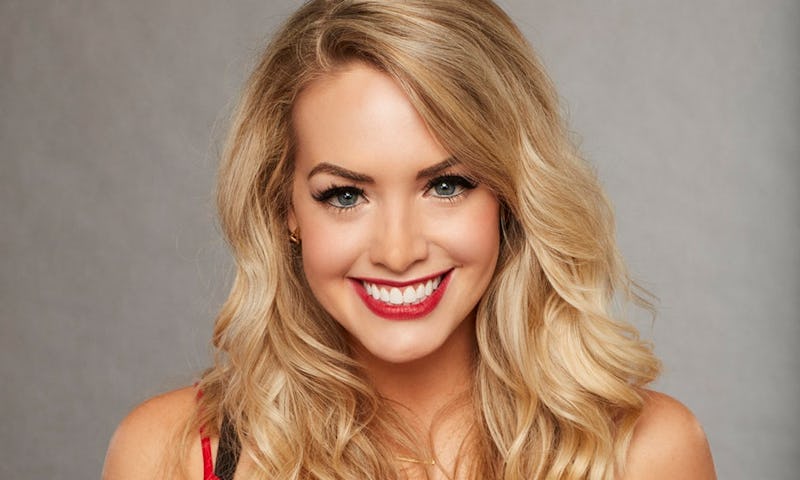 ABC
Now that the fifth season of Bachelor in Paradise is in full swing, numerous couples are already starting to pair up. And while we still have a few weeks to go before learning who ends up with who (and who ultimately goes home alone), there is one person who is definitely making their presence known. Though she didn't last long on Arie Luyendyk Jr.'s season of The Bachelor, Jenna Cooper is already becoming a standout star in Paradise. And if you're wondering if it's all just for show, one look at Jenna's Instagram before Bachelor in Paradise proves that she's just as much fun off-screen as she appears to be on-screen.
Right off the bat, Jenna caught the attention of Jordan Kimball, who felt her love for living life to the fullest rivaled his own. Their connection to each other was undeniable right from the start and it only continued to deepen after they went on their first date. Many diehard Bachelor fans may not have pegged these two to be one of the more prominent love stories of the season, but that just goes to show that you never know what can happen in Paradise.
But regardless of how things work out for the two of them, Jenna feels lucky for the opportunity to show viewers who she really is, especially since she was given little camera time on The Bachelor to truly shine.
"Nothing can bring a person down quicker than hiding who they really are," Jenna wrote on Instagram in early August. "Over the past couple years I decided to rise up, be exactly who I am, and pursue life and happiness fiercely. I have been overwhelmed with support and I'm so thankful..and now I'm so excited to share all the sides of me with all of you."
Looking back on it now, it's surprising producers didn't utilize Jenna more during Arie's season. Now that we've all gotten to know her a little better, it's hard to imagine Bachelor Nation without her in it. But even when she's not busy working her charms in Paradise, Jenna spends as much time as she can living her best life possible.
She Knows How To Pool Party
Whether it involves going out with friends or lounging on the beach, this lady is definitely someone you want in your friend group. Oh, and her swim accessories are ridiculously amazing. (Does anyone know where to buy that amazing watermelon floaty?)
She Brunches Hard
Jenna also throws some amazing parties, such as this Brunch, Bronze, & Biz event that sounds almost too good to be true. (Though anything involving brunch is an immediate success.)
Does Jordan Like Dogs?
She Does A Little Modeling, Too
She's Not Afraid To Laugh At Herself
And occasionally she loves to showcase some of the adorable critters in her life, further proving just how relatable she truly is.
All in all, Jenna has shown herself to be a true gem in the Bachelor Nation roster. Hopefully she's able to find a happily ever after at the end of all this. But if not, there's always next season — because the more Jenna we can get, the better.