Jennifer Garner Controls Her Narrative, Nobody Else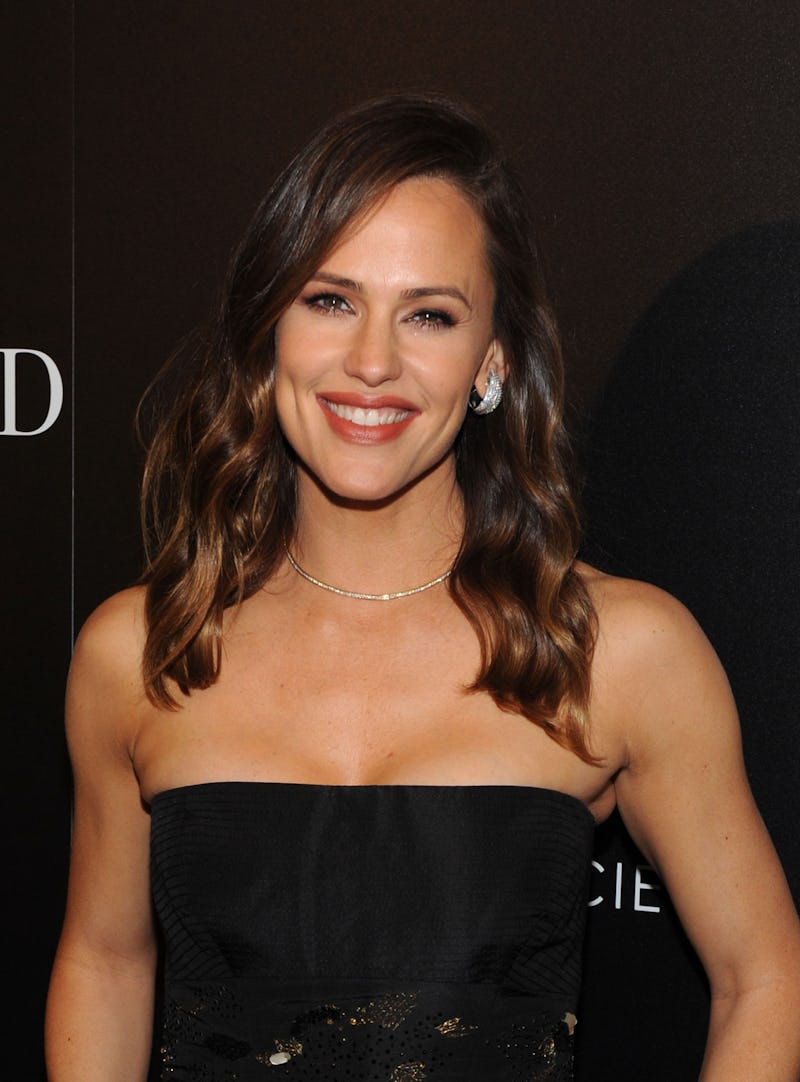 Craig Barritt/Getty Images Entertainment/Getty Images
Jennifer Garner has spoken. On Facebook Wednesday, Garner responded to a People cover, which featured the actor and the headline, "Life After Heartbreak." While the People cover doesn't claim that Garner was involved with the story, the 45-year-old wants everyone to know that she not pose for the cover and she had nothing to do with the article whatsoever. Bustle has reached out to People for comment on Garner's Facebook post, but did not receive a response at the time of publication.
UPDATE: On Thursday, a People spokesperson told Bustle in a statement, "PEOPLE covers Hollywood stars beloved by our audience, and our story on Jennifer Garner is fair and truthful. To be clear, it does not include rumors and does not say she's pregnant. We wish her well."
EARLIER: "It has been brought to my attention that there is a People magazine cover and article out today that appear to be coming from me," Garner's Facebook post began. "It isn't unusual for me to receive calls from loved ones thinking I forgot to tell them I am pregnant — with twins! —(Geez Louise), but those are so ridiculous they're easy to ignore."
To be clear, she is not pregnant with twins, nor did this specific People cover suggest Garner is carrying two babies. She is just making a point that those type of headlines are so far-fetched they are easy to gloss over. However, when it comes to stories about her family and soon-to-be ex-husband Ben Affleck, those can be more believable and could affect those she loves.
"This isn't a tragedy by any measure, but it does affect me and my family and so, before my mom's garden club lights up her phone, I wanted to set the record straight," she wrote. "I did not pose for this cover. I did not participate in or authorize this article. While we are here, for what it's worth: I have three wonderful kids and my family is complete. Have a beautiful day, Love, Jen."
The People article discusses Garner's divorce from Affleck and how the Wakefield actor is looking to the future. An source told the outlet, "This has really been the most difficult decision for her. But it's time to focus on the future." The same source also said about Garner and dating, "She will eventually, but it will be a while before she does. She's certainly not jumping up and down and screaming, 'I'm single!' and planning dates. She still says Ben was the love of her life."
Garner's response is important, because it shows that she will not let anyone be in control of her narrative. The only person who is going to tell her story is her. This is also a strong reminder that if or when the 13 Going on 30 star wants the world to know something about herself, she will be the first to let them know. For example, the former Alias star did not hold back as Vanity Fair's March 2016 cover star. She talked quite candidly about her divorce from Affleck after 10 years of marriage. The mom of three definitely wasn't shy about sharing certain details about her private life. When she wants to talk, she will.
It's clear that Garner refuses to let anyone speak for her, especially when it could affect her family. I think it's safe to say that for people who read her post, her words will stay in mind the next time they read anything about her.
I have no doubt that Garner will never allow anyone to have power over her narrative, which she's proven. The only person who has control of her story is she herself — and she's not afraid to use her voice to make everyone well aware of just that.