Jennifer Garner's Kayaking Trip With Her Daughter Seriously Sounds So Scary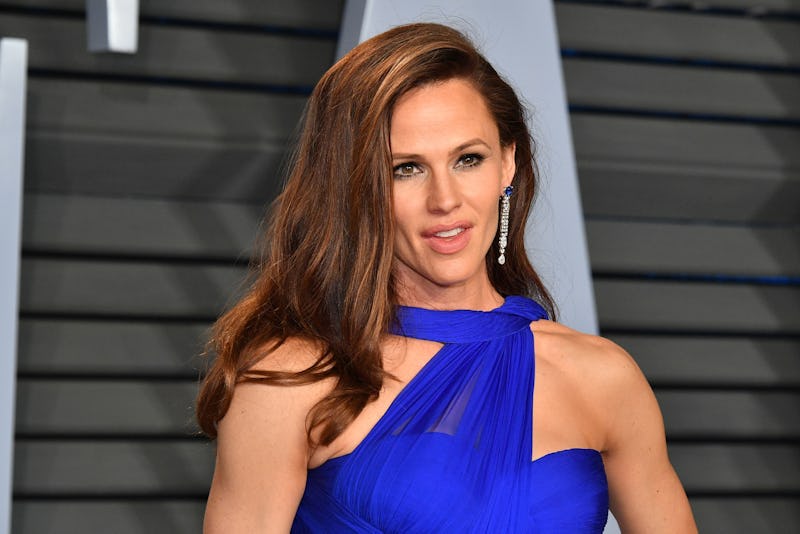 Dia Dipasupil/Getty Images Entertainment/Getty Images
What was supposed to be a simple kayaking excursion soon turned south for Jennifer Garner and her eldest child. As Entertainment Tonight noted, Jennifer Garner got lost on a kayaking trip with her daughter and they had to be rescued. However, in light of what would have another person's worst nightmare, the always-positive actor managed to look on the bright side of things after the scary ordeal.
The Love, Simon star went on a trip to Stockholm, Sweden with her daughter, Violet Affleck, so that they could get some quality bonding time in before she begins middle school, according to ET. While there, the two went on a kayaking trip. But as previously mentioned, the trip didn't go exactly as planned. Still, Garner was able to talk about the situation after the fact in an Instagram post, which was posted on Aug. 6, detailing the event. And she even managed to joke a bit about the wild series of events.
She wrote in the caption of her post,
"On a pre-middle-school sneak away with my eldest...Did I get us lost in a kayak? Yes. Did we paddle as hard as we could for 100 hours and end up in a shipping lane? I'm afraid so. 😬 Did we have to be rescued? Yup."
By all accounts, it sounds like, despite living through a scene straight out of Open Water, Garner and her daughter are doing alright after the situation. Additionally, the two were able to walk away with a picture-perfect photo of their time in Sweden thanks to the excursion. She hashtagged her post with, "#thesunsetwasabigupside." So, it seems like there was a bright side to this ordeal after all.
As for their kayaking savior, Garner highlighted the man who helped them to safety in a post on her Instagram Story. In her previous Instagram post, she gave a shoutout to a man named Mattias in a hashtag, "#thankyoumattias."
The former Alias star took a selfie with the man in question and captioned the snap with, "This is Mattias! Our savior!" It's nice to put a face to the name of the person who saved Garner and her daughter.
Garner has had an exciting past couple of months during her vacation. According to ET, the actor got her workout on in July while she was on vacay. And honestly, that's some serious dedication right there. In a July 9 Instagram post that showed her working out with trainer Simone De La Rue, she wrote, "I'm supposed to be on vacation— what's @bodybysimone doing here?! Just joking— I'm so lucky!!" She also included a hashtag for her upcoming action film, Peppermint, which is what she was training for.
Whether she's been tasked with working out for an action role or getting stranded on a kayak in Sweden with her daughter (and then rescued), it sounds like Garner has had a surprisingly busy vacation. At this rate, she's going to need another getaway just to recuperate from her current summer vacation.