Jennifer Hudson Is Joining Another Singing Show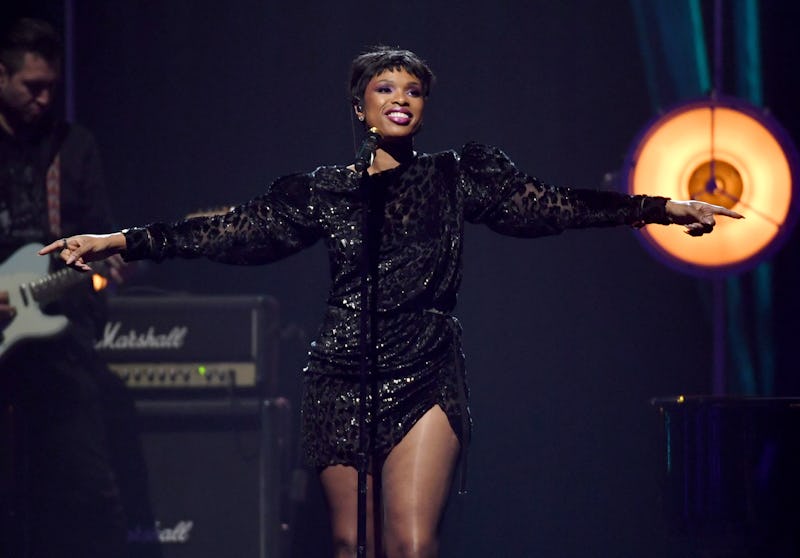 Ethan Miller/Getty Images Entertainment/Getty Images
Jennifer Hudson has accomplished a lot since her American Idol Season 3 debut. She's by far one of the most successful contestants the show has ever birthed, and need I remind you that she didn't even win? As the universe would have it, Hudson is going to be a coach on NBC's The Voice next season, according to E! News. She'll be lending her expertise to a host of aspiring musicians — and no one's more excited about the news than me. OK, so maybe the "Spotlight" singer herself, but other than that, no one.
From tearing up the Broadway stage, to lighting up the big screen in several productions — including costarring with Beyoncé in Dream Girls — Hudson has had enough success to last a lifetime. But in my opinion, her newest opportunity is going to leave much more of an impact than anything she's done up until now. You see, Hudson joining The Voice Season 13 is her full-circle moment.
She has not only been bogged down with the pressure of being a contestant on a high-profile singing competition, but the queen has also had the experience of judging one. Hudson coached the winning team on Season 6 of The Voice's U.K. version in 2017, so no worries about her hand-to-button coordination. She's already got the whole thing pegged. And I'm thrilled just thinking about all of the priceless advice and powerful gems J. Hud will be dropping on her team.
There's seriously no one more perfect, or even qualified, to be a judge on the singing competition, and NBC Entertainment's Alternative and Reality Group president Paul Telegdy clearly caught that memo. In a statement provided to E! News, Telegdy said,
"Jennifer is an extraordinary vocal talent and one of the premier voices of our time. She embodies the experience, expertise, positivity and sheer talent that 'The Voice' stands for."
And as for J. Hud being a "natural fit" for the show, Telegdy continued, "Her exceptional skills as a singer and actress have extended to film, television and Broadway, which makes her an incredible addition."
So far, it's been announced that Hudson will be sporting a revolving chair next to Blake Shelton, Miley Cyrus, and Adam Levine in the new season. Maybe that U.K. winning streak will carry over to her American post. Who knows... but I'm totally ready for #TeamJHud.