Jesse McCartney Memed Himself With A Throwback Your Early 2000s Self Will Appreciate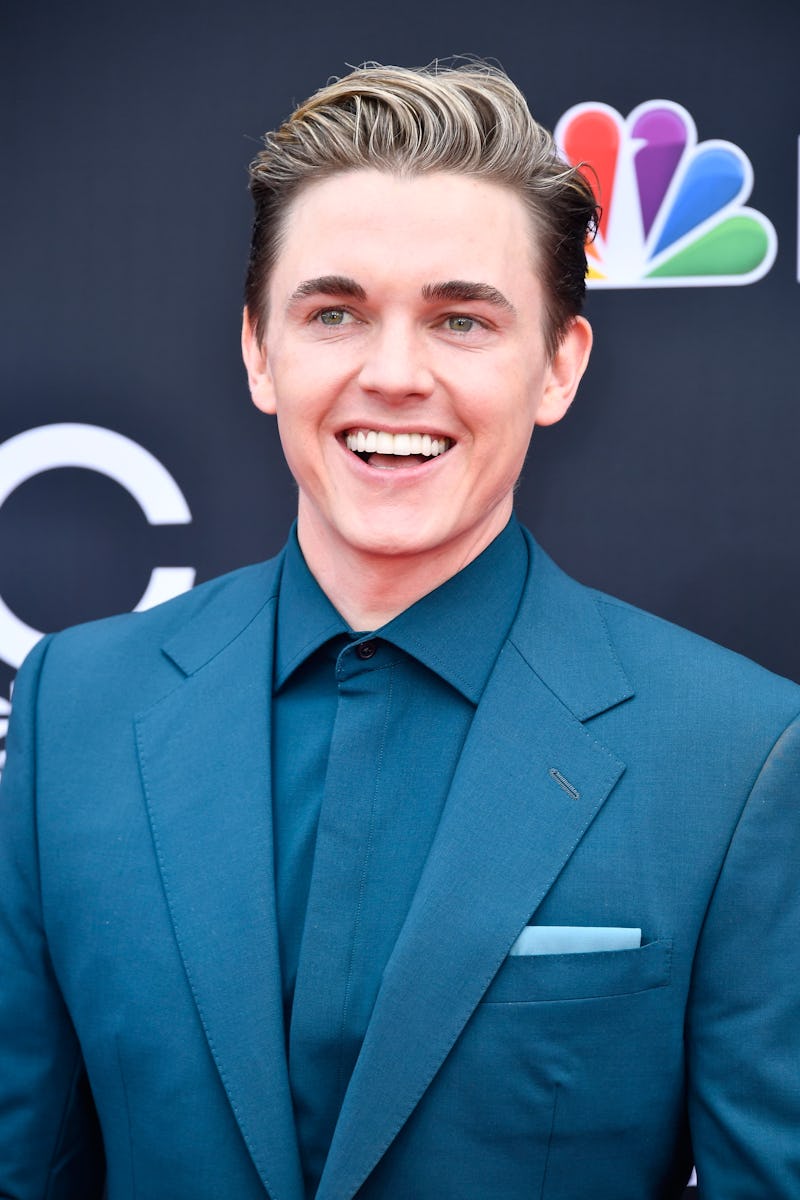 Frazer Harrison/Getty Images Entertainment/Getty Images
There are two groups of people on this earth: Those who were obsessed with Jesse McCartney at some point in their lives and those who are lying. And no matter which of those categories you fit into, you're going to love this. On Monday night, McCartney tweeted a meme that also served as a throwback to his first big single, and not only is his tweet pretty cute, but it's also perfect for any fan of his earlier work.
If you've been on the internet at all over the past couple of weeks, you've probably seen the meme based on the song by M.I.A., "Paper Planes." When this song hit the radio in 2007, it was a simpler time; we were about to elect president Barack Obama into office, and there was no such thing as Snapchat. If you're feeling nostalgic for that time and for the earliest years of McCartney's career, this is definitely the meme for you.
The meme usually starts with "all I want to do is" and then after the required gunshot and cash register noises, you're supposed to fill in something relatable. Well, McCartney took it upon himself to change things up a bit, and to wonderful results.
Well played, McCartney. So far, it seems like his fans are loving this. The replies to this tweet are almost as good as the original tweet itself, because who doesn't want to relive the hit that was "Beautiful Soul"? The answer: no one. Seriously, if you haven't heard it in awhile, listen to it immediately. That song has aged like a fine wine, and at the point America is currently at, who couldn't benefit from living in the early 2000s for awhile?
Some fans have taken it upon themselves to point out that this meme can actually be used to encourage McCartney to release even more new music:
And others just had to praise McCartney for his genius, which should be fully appreciated. It's not surprising that fans are eating this up... and TBH, this is the kind of content most of us use Twitter for anyway. You know, when we're not all getting caught up in political arguments and laughing at everything Chrissy Teigen says.
It's a good time to be a McCartney fan for many reasons outside of his fantastic Twitter presence. He's been on tour recently, giving everyone the chance to let their inner 14 year old truly shine, and in March, he dropped a new single called "Better With You," which really took the nostalgia to a new level.
If McCartney wants to share any other tweets like this in the future, it sounds like his followers are down. He can release as many new songs as he wants, but no one will ever forget the "Beautiful Soul" era... or what it was like dancing around to your room while listening to it, pretending that McCartney was your boyfriend. Oh, was that not an activity that every preteen took part in?