Why Jessica Biel Hopes Her Son Isn't A Musician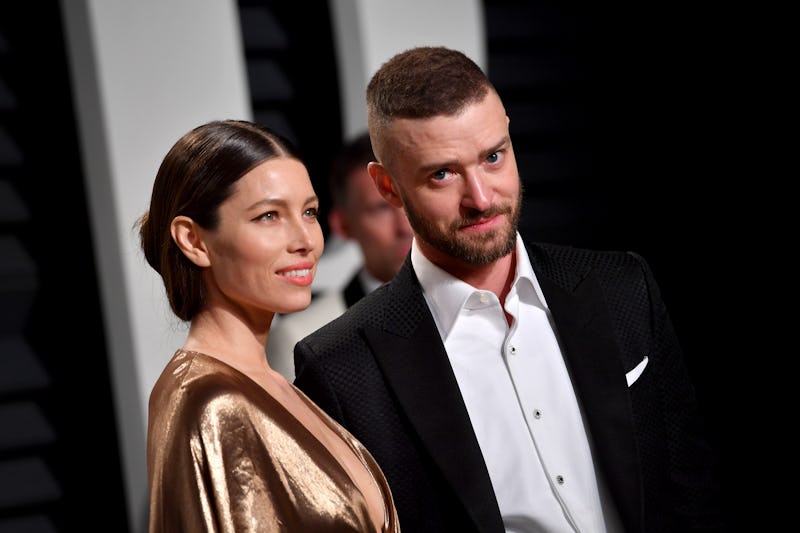 Pascal Le Segretain/Getty Images Entertainment/Getty Images
Jessica Biel is one brutally honest and badass mom. In a recent interview with News.com.au, Biel revealed she hopes her son doesn't become a musician like his dad Justin Timberlake, regardless of her husband's success. And her reasoning is totally understandable. It's not that Biel is shutting down a possible dream her son Silas may have in the future, but she's just looking out for him the way a mom does — especially one who's seen her day in the cutthroat entertainment industry.
If there's one thing the actor hopes her 2-year-old gets from his dad, it's his awesome personality. "I would like our baby to inherit Justin's charm and his sense of humor," said the 35-year-old. But if there's one thing she's nervous about Silas inheriting, it's dad's love of the stage. "There's one thing I don't want for him. I really don't want him to be a musician," she told News.com.au. People may be put-off by her statement, but I think it actually makes complete sense.
Biel admitted she was half-kidding, but also expressed how reluctant she would be to have a son in show business. "Whatever he wants to be, he can be, of course. I say that sort of as a joke." Yet her true reasoning is pretty eye-opening.
"In reality, the music business is really tough," Biel told News.com.au. Timberlake is a music icon, but Biel shed light on how he had to pay his dues and take a hard road to earn it. Stardom and success come with obstacles. After all, Timberlake has been performing since he was 11 on Star Search and The Mickey Mouse Club just after. He's now 36.
"He tours and makes it look very easy, but he's been working for years and years and years to get to where he is," she said. The artist's struggle is apparently not something Biel wants to see her son endure, as great as the outcome may be. I can only imagine how draining the long hours, stress, pressure, letdowns, and uncertainty that come with fighting for a career as a musician can be.
"I already have this image of him as a struggling musician... as a mom, you think 30 years into the future and you're like, 'How do I fix this for him?'" Biel said. "I just want him to be like an engineer or a doctor, something like that." After seeing how difficult the life of a musician is — famous or not — it's no wonder she would want her son on a more conventional path.
Even if Silas does want to follow his dad's footsteps, the good news is he has hands-on parents who are vets in the business, and they surely wouldn't steer him wrong.