Jill Zarin's Husband Bobby Has Died At Age 71 After A Long Battle With Cancer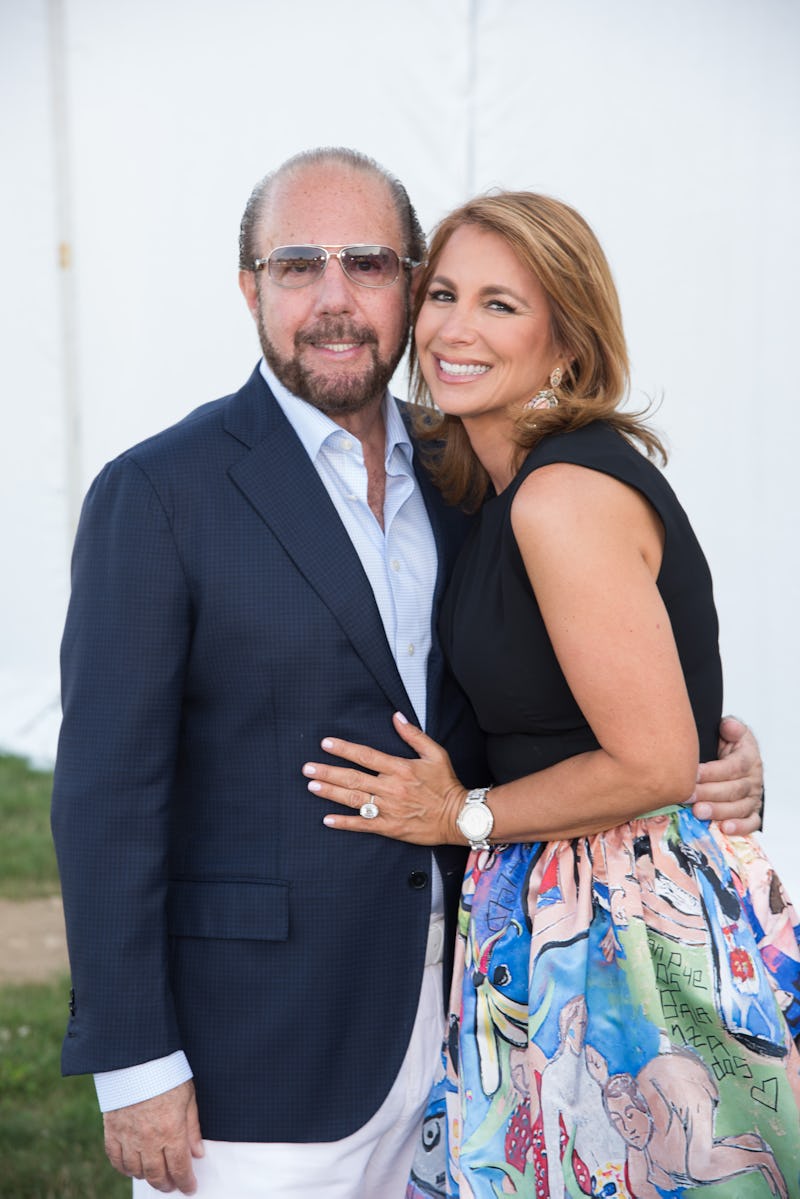 Dave Kotinsky/Getty Images Entertainment/Getty Images
Real Housewives of New York City star Jill Zarin's husband, Bobby Zarin, died at age 71 on Saturday, Jan. 13, after weathering a near-decade long battle with cancer. In a somber statement published to Jill's website on the evening of Saturday, Jan. 13, the late Zarin's family confirmed his death, saying, "With the heaviest of hearts, we are devastated to share the news that our beloved Bobby Zarin passed away peacefully today surrounded by family after a courageous battle with cancer. There are no words to describe how heartbroken we are. Thank you, everyone for all your love, and support during this difficult time."
In the aftermath of his passing, Zarin's fellow RHONY veterans (as well as a handful of other Bravo personalities) have taken to social media to share fond memories of Jill's beloved, no-nonsense house-husband, as well as pay their respects to the late Zarin's family.
"'Here's to those who wish us well. All the rest can go to hell.' One of Bobby Zarin's favorites," Frankel wrote on Twitter. "Another one: 'It's all good,' and Bobby, now it really is… #RIP"
Frankel also penned a sort of commemoration message to Bobby via her Instagram story later Saturday night. In a caption overlaying a video of a firework show's culminating act (according to Frankel's description), the reality star wrote: "Dedicating the grand finale to the loving, fun & colorful Bobby Zarin."
RHONY alum Alex McCord echoed Frankel's salute in a memorial tweet of her own, sharing another of Bobby Zarin's trademark zingers. "One of my favorite #BobbyZarin sayings was 'One more, that's it!'" McCord wrote, continuing, "Cheers to you sir, a true mensch. #RIPBobby and love to @Jillzarin and family."
Echoing his wife's sentiment, McCord's husband, Simon van Kempen (who, alongside McCord, served as one of five pioneering couples to helm the original RHONY cast) similarly expressed his condolences to the Zarin family via Twitter. "So sorry to hear that @bobbyzarin, my fellow house spouse from the early days of #RHoNY, has lost his battle with cancer," van Kempen wrote. "Our thoughts to @JillZarin, Ally and family."
Andy Cohen, Bravo's top-line talk show host also paid his respects to the late Zarin. In an earnest tributary tweet, Cohen wrote, "I always enjoyed Bobby Zarin and admired his cool presence and steady hand. My condolences to @Jillzarin and the whole family. #RIP"
Several Housewives alums from seasons past also spoke up on social media to pay tribute, including former RHONY cast member Aviva Drescher, who tweeted an eloquent, heartfelt message Saturday evening, which said: "RIP Bobby Zarin. One of the absolute GREATS. Tremendous loss of an extraordinary, strong, elegant, brilliant, generous and kind man who has been taken WAY too soon. I love you Jill."
But, quite appropriately, perhaps the most profound memorial post of all emerged from the Instagram account belonging to Bobby's stepdaughter, Ally Shapiro. Captioning a series of snapshots chronicling the father-daughter duo's sweetest moments over the years, Shapiro penned a heartrending remembrance message to her late stepdad, writing:
We ❤️ Bobby… Thank you for giving me such a wonderful family and being the most incredible step-Dad anyone could ever ask for. I don't remember a time without you, and you will not be forgotten. Every shot of patron, every time we listen to Hotel California, every vroom of a Ferrari you will be right there with us. You fought with dignity and courage, surrounded by all of us with love and respect till the very end. You can rest In peace now, we love you so much.
Shapiro's Instagram post also provided the details of Bobby's upcoming memorial service, which will be held Monday, Jan. 15 at 10 a.m. at Riverside Memorial in New York City.
In addition to his onscreen credits as Jill Zarin's long-cherished "house-husband of New York City," Bobby was also something of a business mogul, running the upscale Manhattan upholstery outlet founded by his father, Zarin Fabrics. The 71-year-old first received treatment for thyroid cancer back in 2009, according to People, though the disease would return twice over the next several years. In July 2016, Jill told People that her husband's cancer had returned — this time manifesting as a brain tumor.
Bobby and Jill were married for 18 years (the couple just celebrated their 18th wedding anniversary on Jan. 5). He is survived by Jill, his stepdaughter, Ally, as well as three children from his previous marriage, Jonathan, David, and Jennifer Zarin.