J.K Rowling Pay Tribute To Harry Potter On Its 20th Anniversary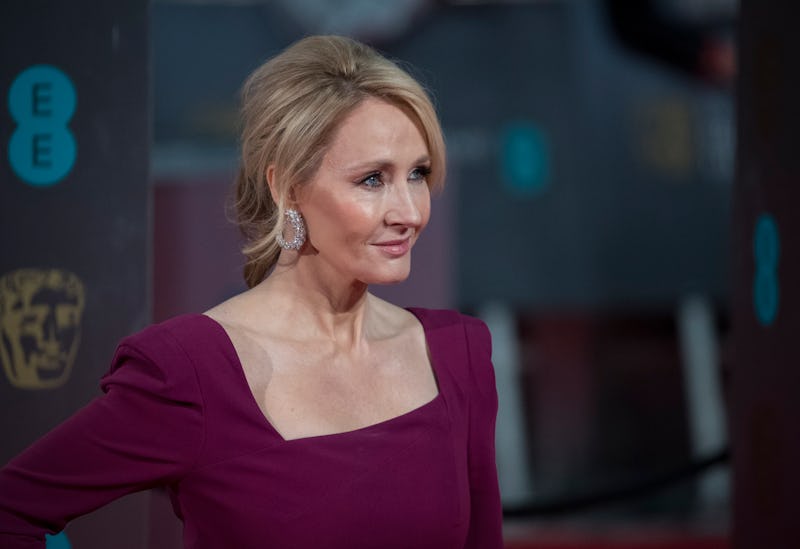 John Phillips/Getty Images Entertainment/Getty Images
With the 20th anniversary of Harry Potter and the Philosopher's Stone (published as Sorcerer's Stone in the United States a year later), everyone from fans, celebrities, writers, editors and others in the industry and beyond are sharing their love and admiration for The Boy Who Lived on social media. From tributes and gifs to essays and remembrances, you'd be hard pressed to avoid any mentions of the series today, as it seems that all anyone can talk about today is how Harry has affected their lives in so many positive ways. For Harry's devotees it is not only incredibly moving to see how large and passionate the community still is, but a fun way to get lost in that love once more.
And of course, J.K Rowling herself has never been one to shy away from calling attention to special days in the life of Harry and her other beloved characters. She has been known to wish them happy birthdays, ruminate over the lasting effects of The Battle of Hogwarts, share new and very interesting information on everyone from Ron and Hermione to Professors Sprout and Flitwick. So, naturally, we wouldn't expect today to be any different. And Rowling did not disappoint with her short, but incredibly sweet message to her readers on Twitter today.
Rowling's love for Potterheads has never been a secret. She has always insisted that Harry would be nothing without his dedicated fans and the way they have turned the books into more of a lifestyle, complete with everlasting Harry Potter tattoos, adorable character tributes, and a brand new online book club that will bring together fans from all over the world in one place, to relive the series anew. And remembering a book that was rejected by 12 different publishers before it finally found a home, only to eventually become home for so many readers, is a beautiful thing to celebrate. Now, don't mind us, we're just going to be sitting here and crying our eyes out. Accio, tissues.