Joel McHale & His Wife Are BFFs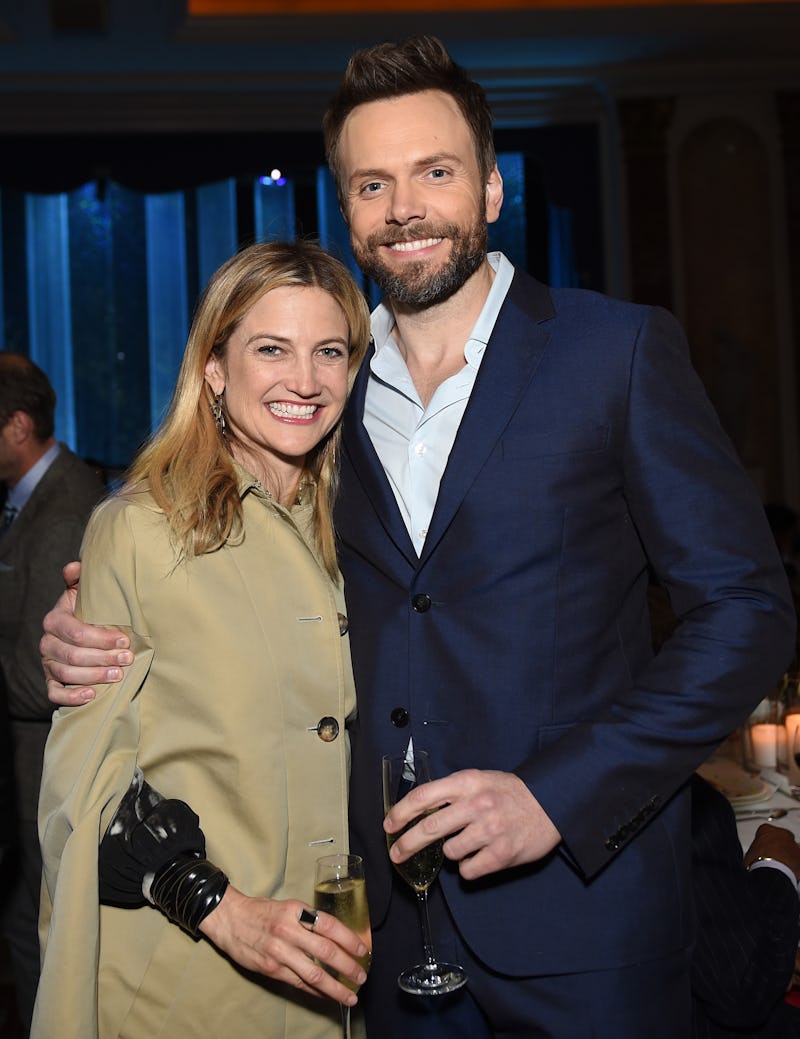 Emma McIntyre/Getty Images Entertainment/Getty Images
It's hard for celebrities to stay out of the spotlight these days, but one person has been majorly successful at saying under the radar despite being married to a famous comedian for over 20 years. Joel McHale's wife, Sarah Williams still remains a mystery to the world, and it's almost impossible to find too much information about her via social media. I would know, I tried. Now that Joel McHale is hosting the People's Choice Awards, and Sarah is likely to come along as his date, we should probably learn a thing or two about her, right?
Let's first travel back to 1995 when McHale first met Williams one year after graduating from the University of Washington. "I called her friend and asked if I could ask her out," McHale told Redbook in 2011. "She was like, 'I'll ask, but fat chance, buddy.' But my wife took the chance. I'm sure she was like, 'There's no one else around, so I might as well.'"
The couple wed in July of 1996 and are coming up on their 21st anniversary this year. Remind me to ask him what the secret of marriage is the next time we chat. Since then, the pair have been blissfully attending red carpets together and if Instagram is any indicator, living happily ever after. Aw.
They Have Two Sons Together
The McHales have an eight-year-old son named Isaac and an 11-year-old named Eddie. When Eddie was born, he had two holes in his heart and had to undergo open heart surgery. "It was horrific; we couldn't believe it. But we just started dealing with it. There's nothing else you can do but proceed," McHale told WebMD about the terrifying ordeal.
She's A Leo
Sarah was born on August 10, which means her astrological sign is a Leo. As we all know, Leos are strong, loyal and courageous. "Happy birthday to semchale!! The greatest!!" McHale tweeted out on her birthday last year.
She Looks Like Kate Hudson
Not identical, but come on, look at that photo! They've got very similar features.
She Knows How To Rock The 80s
You gotta marry a woman who knows how to rock this haircut because it's very hard to make that hair look good and she nailed it.
Even She's Met Lin-Manuel Miranda
I'll just add this to the list of reasons I'm jealous of Sarah McHale.
Why Joel Loves Being Married To Sarah
"You get to have sex with your best friend," he told Good Housekeeping in 2010. Even though he also said the worst part about being married is "when you get denied sex by your best friend."
Hopefully, We'll see her cheering on her man at the People's Choice Awards!