John Green Is Releasing His First Novel In Six Years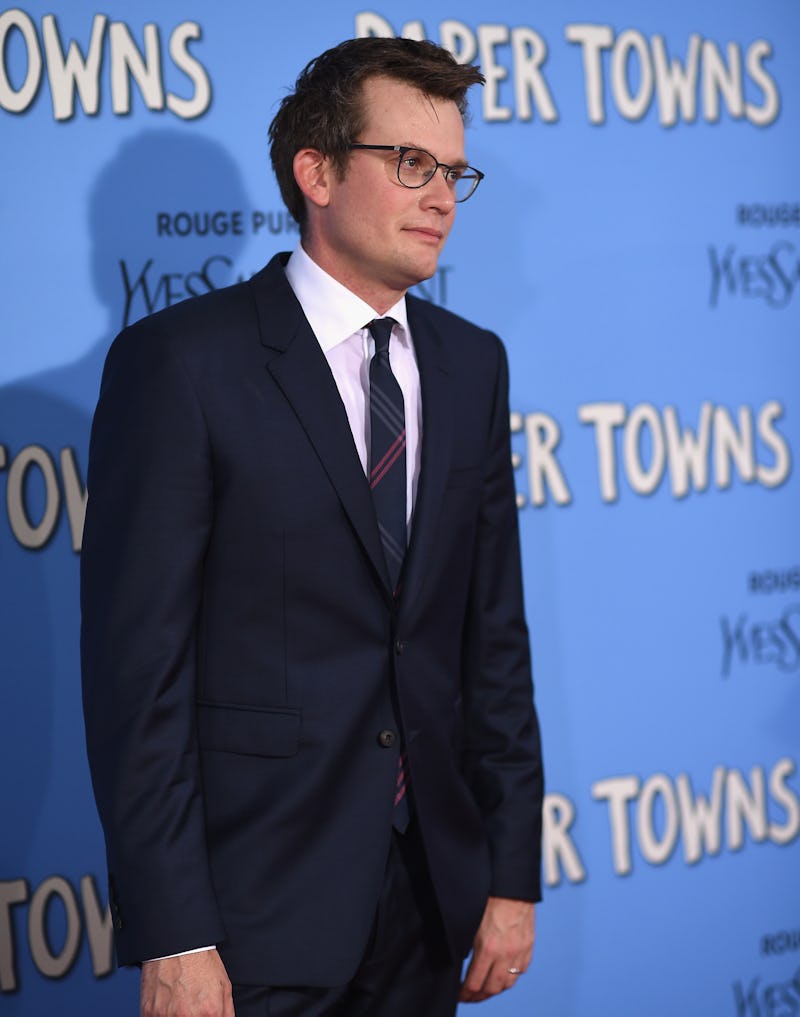 Dimitrios Kambouris/Getty Images Entertainment/Getty Images
It's been almost six years since everyone's favorite YA author John Green released The Fault in Our Stars — but at last, a new John Green novel is on its way. Turtles All the Way Down will come out on October 10th from Dutton Books, an imprint of Penguin Young Readers, and will have a massive initial print run of 1.5 million copies. I can practically hear YA fans across the world jumping up and down in excitement.
Turtles All the Way Down will tell the story of 16-year-old Aza Holmes, a young woman grappling with mental illness while searching for clues to solve the disappearance of a fugitive billionaire. While the mystery is fabricated, the rest of the story is very personal to Green. "This is my first attempt to write directly about the kind of mental illness that has affected my life since childhood," Green said in a press release. "I've been working on Turtles All the Way Down for years, and I'm so excited to share it with readers this October."
(The phrase "turtles all the way down" is actually an old philosophical joke.)
The President of Dutton Books has the highest praise for John Green's new book, saying that "as with all of John's work, Turtles All the Way Down is both a singularly personal read and a catalyst for conversation and community. It is with tremendous pride and great excitement that his longtime Penguin family can finally shout this news to the world."
I never thought I'd say this — but I bet teens and YA fans everywhere will agree with me in wishing the summer would go faster. With a new John Green novel in your hand, going back to school suddenly doesn't seem so bad!