John Green Just Launched A New Book Club & You Can Join Right Now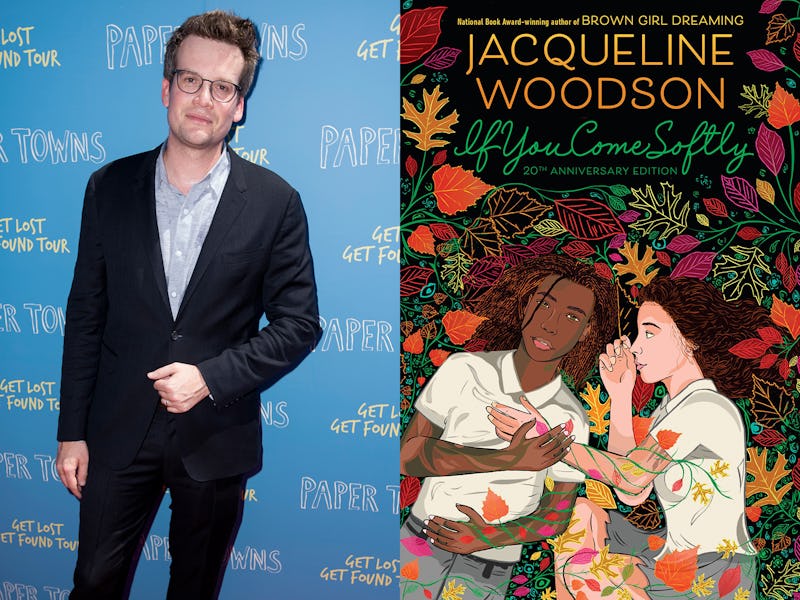 Cooper Neill/Getty Images Entertainment/Getty Images
John Green has not only been a beloved YA author for over a decade — since his first book Looking for Alaska was published in 2006 — he's also been one of the most passionately outspoken advocates for other people's books. Through Vlogbrothers — the popular YouTube channel he shares with his brother, bestselling author Hank Green — he has posted countless book recommendation videos. Plus, his blurbs can be found on a collection of books, including Emily X.R. Pan's The Astonishing Color of After and Angie Thomas's The Hate U Give. And now, Green is adding a book club to his long list of literary pursuits, with the recently announced Life's Library. Bustle's got all the details on how you can join below.
Green has partnered with his longtime colleague, fellow YouTuber and equally voracious reader Rosianna Halse Rojas for Life's Library, which they hope will combine two of their favorite things: good books and online communities. The list of books that will be read by the club were hand-picked by Green and Halse Rojas in an attempt to introduce readers to some under-the-radar reads they may have missed. The club will read one book every six weeks, and discussions will occur throughout that time on the Life's Library Discord page.
The first book that Green and Halse Rojas have chosen is Jacqueline Woodson's If You Come Softly, her 2006 YA release which follows teens Elisha and Jeremiah as they meet and fall in love in a private school where neither quite fits in. If that sounds right up your book-filled street, here's how you can join in:
Life's Library comes with two different subscription options. For $25 you can get the physical subscription, which comes with one copy of the chosen book, a letter from Green, bookplates for your home library, an exclusive Life's Library lapel pin, postcards and more. Or you can buy the $10 digital subscription, which does not come with the book (so you can totally grab it for free from your local library) but does come with a reading guide with discussion questions, a podcast discussion about the book between Green and Halse Rojas, and more. Whatever subscription you choose will renew after six weeks, but you can cancel anytime. And the best part? All proceeds from the sales of Life's Library subscriptions will be donated to Partners in Health.
If You Come Softly by Jacqueline Woodson, $8, Amazon or Indiebound
You've got until Nov. 16 to sign up for a subscription. According to the Life's Library website, your initial bundle will ship Dec. 4, 2018, and then every six weeks after that. Digital perks will be delivered to your inbox beginning Dec. 4, 2018. You will not be charged for your second bundle until Jan. 15, 2019. If you've been looking for a way to add more diverse picks to your TBR — and to add both some community and charity to your bookish pursuits — you're definitely going to want to check out Life's Library.