John Hurt's Role In Harry Potter Is Unforgettable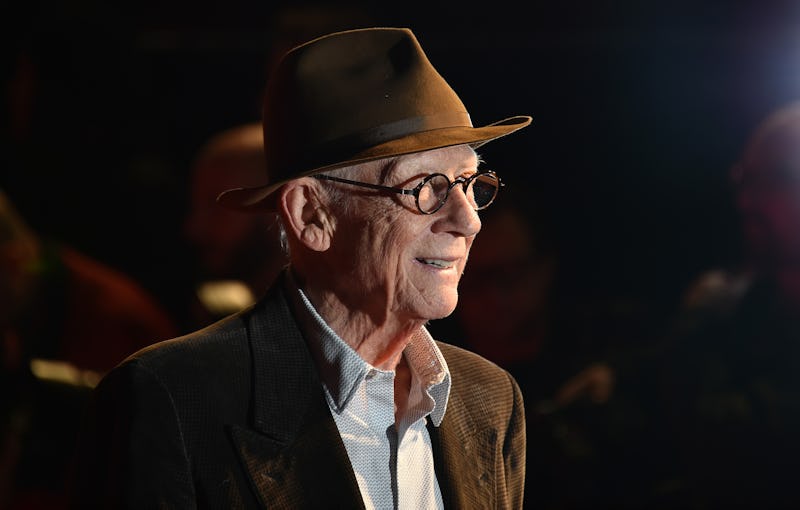 Gareth Cattermole/Getty Images Entertainment/Getty Images
Sad news, movie fans. On Friday, Jan. 27, it was reported that iconic actor John Hurt had died at the age of 77 after a battle with cancer, according to The Daily Mail (Bustle has reached out to Hurt's rep for comment, but hasn't heard back at this time). Hurt is best known for roles in films like The Elephant Man and Alien, and he'd recently appeared in the film Jackie and on Doctor Who, yet for so many people, one of his most memorable performances is in the Harry Potter series. Hurt's role as Ollivander in Harry Potter may have been small, but it was a favorite among many fans of the beloved franchise.
Update, Jan. 28, 7:31 a.m. EST: Early Saturday, Hurt's rep released the following statement to Bustle on behalf of the actor's wife, Anwen Hurt:
"It is with deep sadness that I have to confirm that my husband, John Vincent Hurt, died on Wednesday 25th January 2017 at home in Norfolk.
John was the most sublime of actors and the most gentlemanly of gentlemen with the greatest of hearts and the most generosity of spirit. He touched all our lives with joy and magic and it will be a strange world without him.
I ask that we are allowed to come to terms with our loss without further intrusion."
Update, Jan. 27, 10:06 p.m. EST: On Friday evening, Hurt's rep confirmed the news to Bustle. This article will be further updated when a full statement is received.
Earlier: In the Potter films, Hurt played the legenfary wandmaker responsible for selling many wizards and witches, including both Harry Potter and Lord Voldemort, their instruments. The character may never have had a major presence in the series, but in the final book and last two movies, his role grew substantially, when he was held captive in Malfoy Manor and was subsequently rescued by Harry and the others.
Hurt played Ollivander in three films: The Sorcerer's Stone and both Deathly Hallows — Part 1 and Part 2. He also filmed scenes for the series' fourth movie, The Goblet of Fire, but they were reportedly cut from the final version. As Ollivander, Hurt was a joy to watch, and while he may never have had a large amount of screentime, the few scenes he was in throughout the franchise were certainly memorable.
Harry Potter fans will mourn the death of the actor behind one of the franchise's most beloved characters, as will others who knew Hurt from his many other impressive roles.