John Legend Is Taking His Family On Tour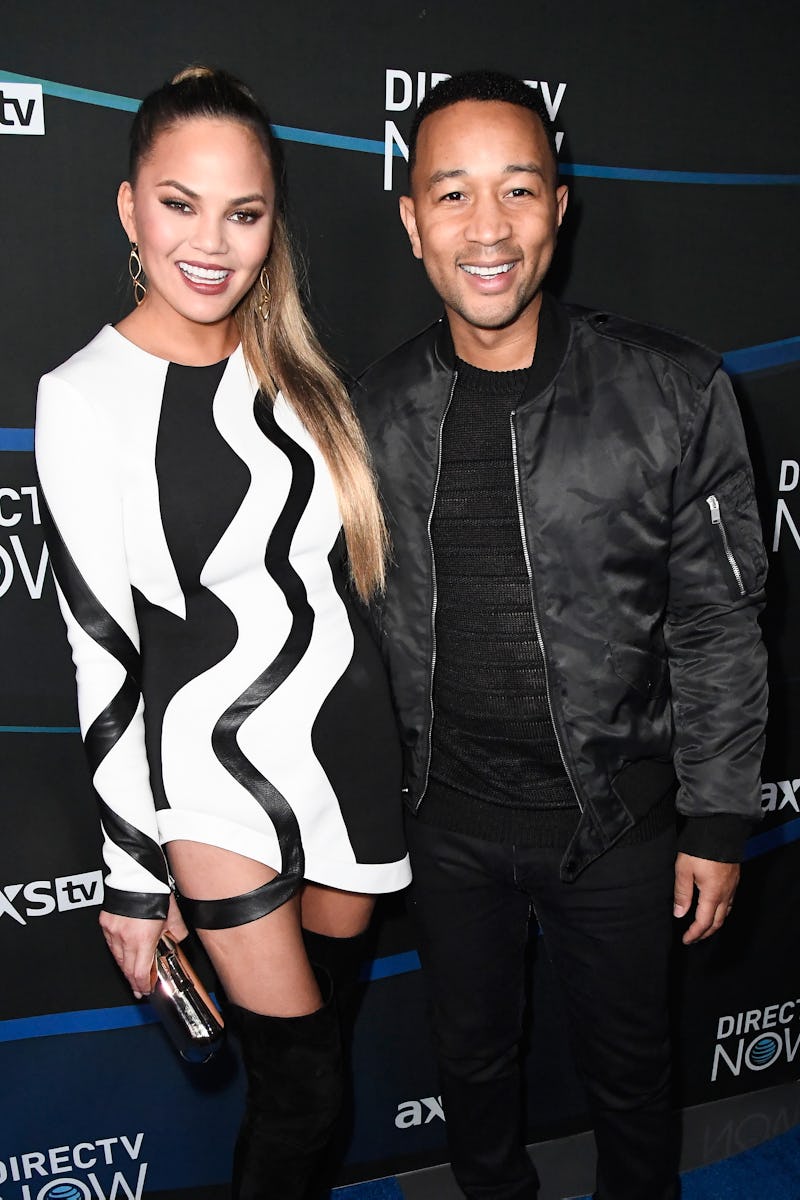 Frazer Harrison/Getty Images Entertainment/Getty Images
In news that is guaranteed to melt your heart completely, on Facebook Live, John Legend announced that he's taking his family on tour with him. Chrissy Teigen and Legend are pretty much the dictionary definition of #couplegoals all of the time anyway, and since they've added baby Luna to the family, they've only gotten more adorable. Teigen and Legend are inseparable as it is, so it makes sense that the family would want to go on tour together. Plus, and as Hello Giggles points out, Legend made the beyond perfect revelation that Luna will celebrate her first birthday right before the tour, which fans of the singer will agree, is the greatest way to celebrate. Basically, Legend is taking his daughter Luna on tour with him because he's the best dad ever.
Luna's birthday is on April 14, and Legend's tour starts on May 12 in Miami. Every fan will agree that watching her dad perform every night sounds like the best present a person could ask for. It's crazy to think that it's almost a year since Teigen gave birth, but it's unsurprising that Luna is the family's top priority. To make matters even sweeter, Legend proved just how smitten he is with Luna and Teigen, when he told fans on Facebook Live, "The awesome part of this tour is my family is coming along." Awwwwww.
The 29 date tour runs throughout May and June, so it's easy to see why Legend would want to take his family with him for the trip. Two months would be a long time to spend away from his wife and daughter, both of whom are clearly an inspiration for the singer-songwriter. On Facebook Live, Legend said,
"This'll be Luna's first tour. She'll be there, so I won't have to spend a lot of time away from my family. That's the subtitle of the tour: Darkness And Light Tour: Luna's First Tour."
The "All Of Me" singer's attitude toward his family is beautiful, and his commitment to integrating his home life into his career is so inspirational. With the singer's announcement that Luna and Teigen will join him on tour in 2017, Legend has proven once again why he deserves all of our love.