Baby Luna's Private Jet Ride Is Too Cute For Words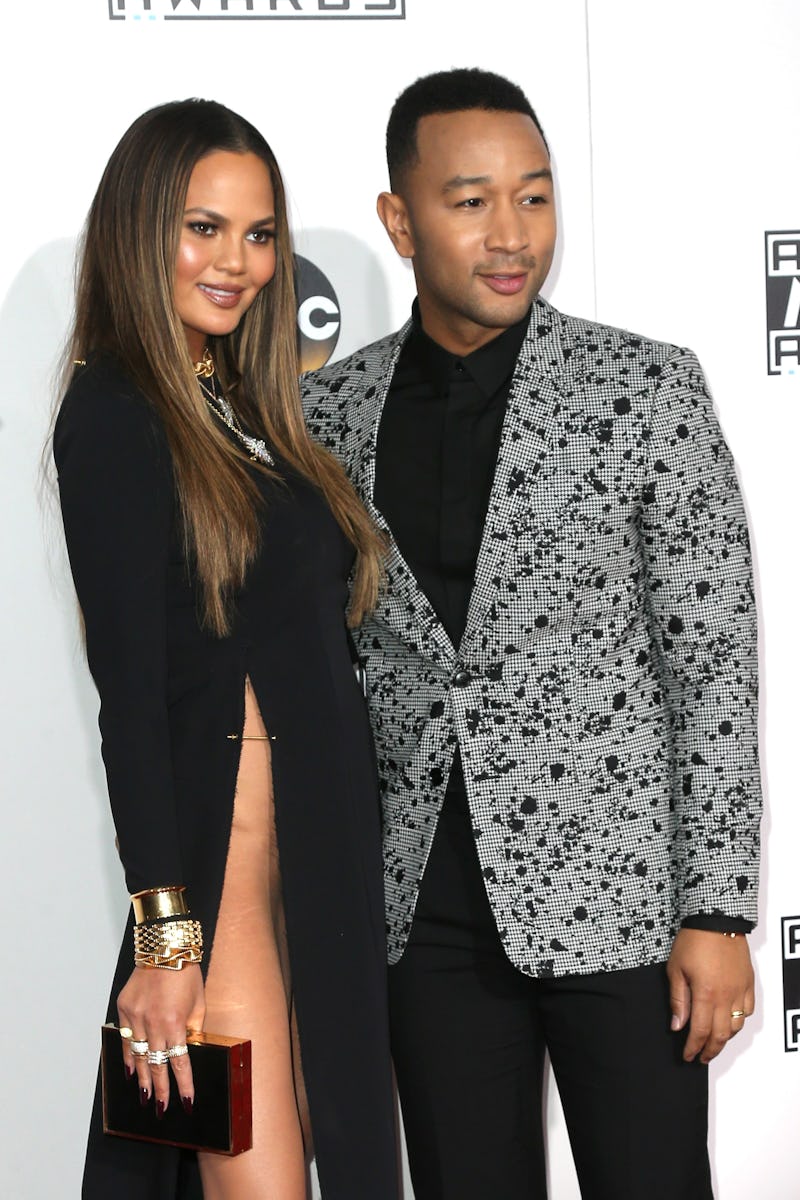 Frederick M. Brown/Getty Images Entertainment/Getty Images
Prepare to be seriously envious of the world's cutest baby. Chrissy Teigen took to Instagram to post photos of her daughter Luna riding in a private jet, and it is total adorableness overload. According to Popsugar UK, Teigen and husband John Legend whisked Luna away for a vacation in St. Barts, and it certainly looks like the couple took a private jet for their holiday. Was this Luna's first time flying in a luxurious jet? There's no way to know for sure, but this baby is so fabulous that she already looks like a pro at flying in style.
I would expect nothing less from a kid who enthralled the internet before she ever said her first word. Luna's first birthday is still a few months away, but thanks to Teigen and Legend's social media posts, the world has been watching Luna grow for months now. From her world debut to her first Christmas, sweet baby Luna has been making the internet a happier place since the day she was born. If anyone deserves to fly in a private jet, it's her.
Teigen posted two photos of Luna's big plane ride, and they are equally adorable for different reasons. In one, she's getting a snuggle from her dad either before or after the big flight, and in the other, she is sitting next to her mom on the plane, grinning ear to ear. Luna is one of the happiest babies around, and I suspect that has less to do with her sweet travel accommodations and more to do with her wonderful family.
It is such a gift to see Teigen and Legend share their journey as parents. The duo has documented Luna's first year in great detail, and seeing Luna on one of her first vacations is so special. It is clear she had an amazing time, even though she's too little to remember hanging out in St. Barts. All you have to do is look at how genuine the smile on her face is, as she sits next to her mom, to see how delighted she is when spending time with her parents.
Luna's plane ride was no doubt an adventure — just one of many more to come in her young life. Here's hoping Teigen and Legend keep sharing Luna's milestones with the world. As the internet's most beloved baby, Luna is already a star in her own right, and when there's so much bad news in the world, seeing a cute baby kicking back on a private jet like the tiny queen she is makes everything a little brighter somehow.
Keep being fabulous, Luna. It's definitely in your genes.