John Stamos Laughs Off A Wardrobe Malfunction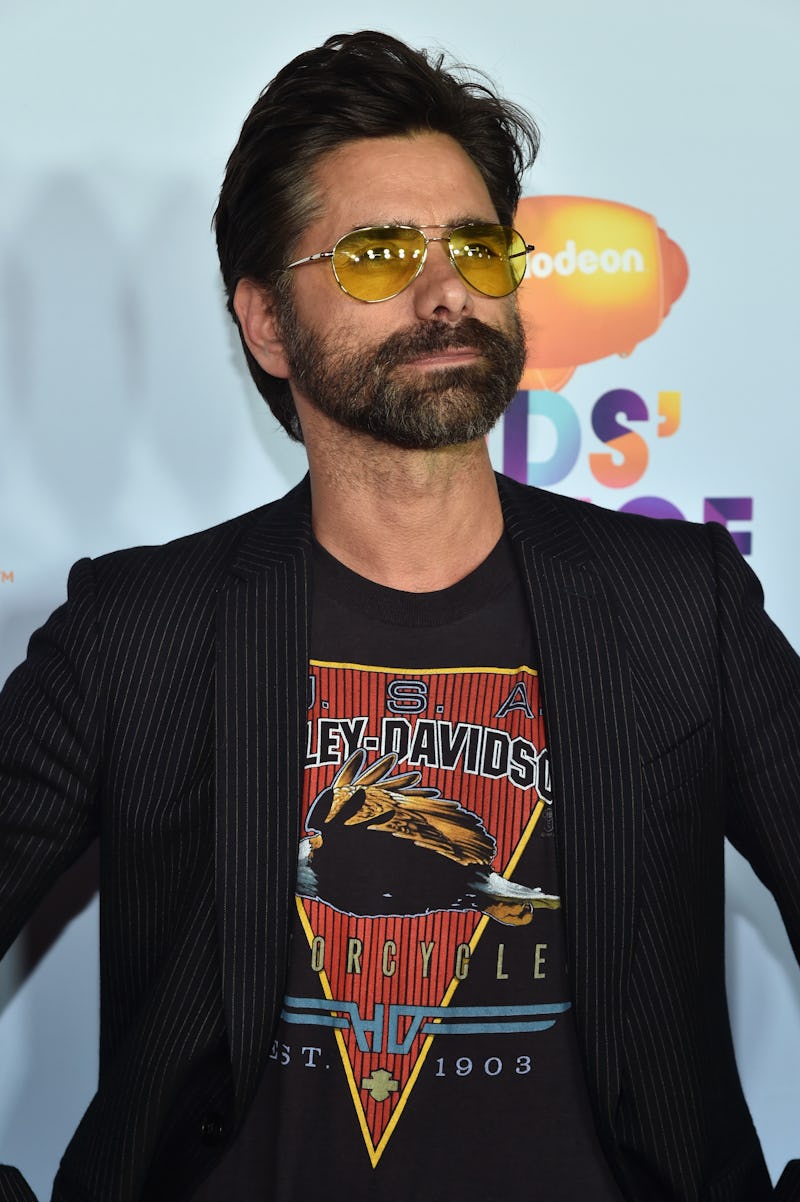 Alberto E. Rodriguez/Getty Images Entertainment/Getty Images
Actor, musician, and forever heartthrob John Stamos reminded us all that he knows how to laugh at himself after pictures emerged of Stamos suffering a wardrobe malfunction during a performance with his band at the NYCB theater in Westbury, New York on Sunday. The 53-year-old Fuller House star is currently on the road performing a number of engagements with the Beach Boys, and towards the end of their show on Sunday, April 2, Stamos suffered a tiny wardrobe malfunction. I use the word "tiny" for a reason, you see Stamos' pants split down the back, but he was wearing what appear to be underwear that are similar color as his trousers, so he didn't flash any bare skin or anything. Although, it's not like we don't already know what the actor's behind looks like without clothing covering it... Just sayin'.
According to Us Weekly, the malfunction occurred while Stamos was performing a rendition if the Beach Boys' 1964 hit song "Fun, Fun, Fun." Despite the back of his pants splitting, true professional that he is, Stamos continued rocking out and playing his guitar. I mean, the show must go on, right? Naturally, attendees of the show were taking pictures and videos, so it was inevitable that news of Stamos' split pant situation would end up online.
Getting ahead of everyone, Stamos took the opportunity to laugh along with the situation and posted a video of the incident to social media.
He wrote in his caption, "...and then, somewhere towards the end of Fun, Fun, Fun - I felt a slight breeze in the buttocks area....#SplitPants #TheBeachBUNS #showmustgoon."
The face he makes when he noticed the split down the back of his pants is legitimately priceless. You can't let a little "breeze in the buttocks" get in the way of rocking out.
Good for Stamos for not being derailed by the rip in his pants. It not only shows what an unflappably great performer he is, but his decision to poke fun at the situation instead of letting an embarrassment get to him shows how genuinely awesome he must be.