Jokes About George & Amal Having Twins Are Rolling In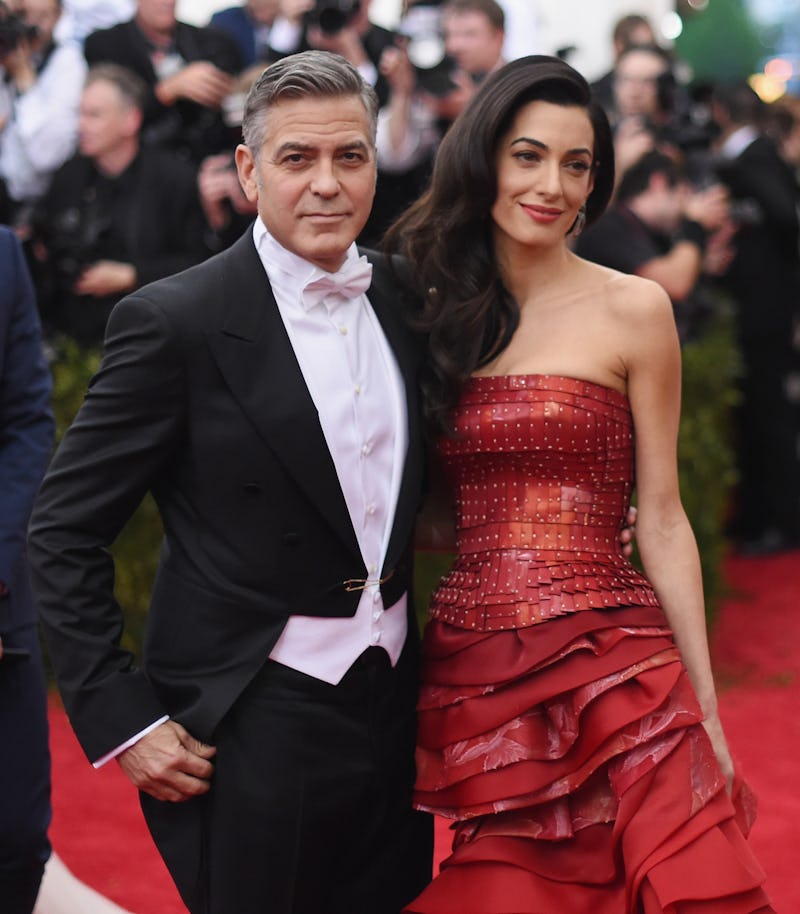 Mike Coppola/Getty Images Entertainment/Getty Images
An A-list actor and a renowned human rights attorney have just welcomed two babies into this crazy world, so you know what that means: Tweets about George and Amal Clooney's twins are already pouring in. Ella and Alexander Clooney haven't even been alive for a day and the two have already managed to stop the world. Will they revive the ER series? Will they bring world peace?
Naturally, the Beyhive is still waiting anxiously for the Carter twins to arrive. As some loyal members question whether the Carters and the Clooneys will have playdates, others are expecting another show-stopping announcement from the Carter camp any minute now. However, not even Queen Bey's babies can overshadow Amal's arrivals today.
Perhaps the funniest post came from the Clooneys themselves. A representative for the couple told People magazine,
"This morning Amal and George welcomed Ella and Alexander Clooney into their lives. Ella, Alexander and Amal are all healthy, happy and doing fine. George is sedated and should recover in a few days."
Hopefully, the new dad recovers even more handsome than before.
To mark this blessed occasion, I gathered some of Twitter's most hilarious tweets about Amal and George's babies.
Darth Vader Feels Upstaged
The Next "Ocean's" Film Is Now In Development
But... What About Beyoncé
George Is Still Fair Game
The Clooney And Carter Twins Must Meet
The Twins Are Spreading Joy To The World
George Is Really Dr. Ross
The Clooneys Will Need Coffee To Keep Up With The Kids
This Was Probably George's Reaction To The Twins
The Silver Fox Is Now A Hot Dad
Always Spellcheck
Somehow The Topic Always Goes Back To Beyoncé
Congrats to the Clooneys!