What Aaron Samuels Thinks Of A 'Mean Girls' Sequel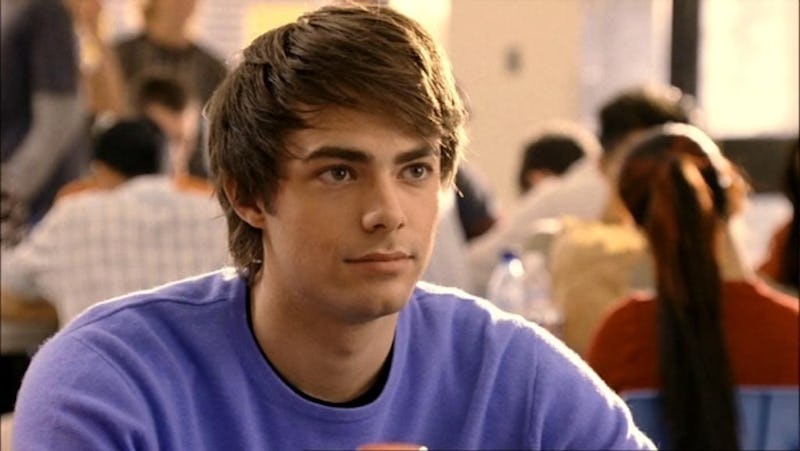 Paramount Pictures
I have some "grool" news for you: Aaron Samuels aka Jonathan Bennett says he's game for a Mean Girls reunion movie. Now, before you totally freak out — there isn't currently a project like that in the works. But, in the age of revivals and reunions, never say never. So, it's good that Bennett would be on board for a hypothetical follow-up film. "I'd love to do a sequel," the actor tells Bustle. "I would be totally down to do a sequel." He even says he recently FaceTimed with Lindsay Lohan herself, so clearly the cast is still in touch enough to make this a reality, right?
Lohan has actually said in the past that she's up for a sequel as well. "I have been trying so hard to do a Mean Girls 2. It is not in my hands," she told CNN reporter Becky Anderson in December 2016. "I know that Tina Fey, and Lorne Michaels and all of Paramount [Pictures] are very busy. But I will keep forcing it and pushing it on them until we do it."
They definitely are busy people. But, as it turns out, one of Fey's upcoming projects is a Mean Girls musical. She confirmed that the musical was in the works on Watch What Happens Live back in October 2016, where she said she's collaborating with her husband Jeff Richmond to bring the movie to the Broadway stage.
To be clear, there is technically a Mean Girls 2 already, but it was a TV movie that didn't involve the original team. This potential sequel would be different. According to Entertainment Weekly, Lohan has already written a treatment for a Mean Girls sequel and also reached out to co-stars Rachel McAdams and Lacey Chabert to reunite for it via Instagram. McAdams admitted that she misses her co-stars, so maybe she'd come back to play Regina George in the sequel? "I loved that movie. I love Tina Fey. I love the girls," McAdams told E!'s Mark Malkin. "To get to kind of have a reunion would be ... we got to have a reunion at a photo shoot a couple of years ago and it was over like that and it wasn't enough. I was back in it."
Let's be real, this sequel could never actually work without Regina George, or any of The Plastics for that matter.
Regina George's righthand (wo)man Gretchen Weiners is also on board. Chabert is interested to see where her beloved character is now. We hope she's still trying to make fetch happen. "I would love for a Mean Girls 2 to happen. I think it would be a really fun movie to revisit those characters and see where they're at today," Chabert said. "I feel like my character would have lots of babies and have an heir to the Toaster Strudel empire. I'm open to it. I think it would be really fun."
Cady Heron's BFF Damien is also "down" for the sequel. Daniel Franzese expressed his support to have a sequel on Twitter, and I totally agree.
If he made an online petition, my name would definitely be on there. Hopefully Lizzy Caplan's (Janis Ian) name would be on there, too. And, that just leaves Amanda Seyfried to sign on. We could really use Karen Smith's psychic powers to foresee if a Mean Girls sequel is in the works. Who knows, with all this support, maybe there's a 70 percent chance that it already is.