'HIMYM' Star Josh Radnor Is Heading To 'Grey's Anatomy' In A Surprising New Role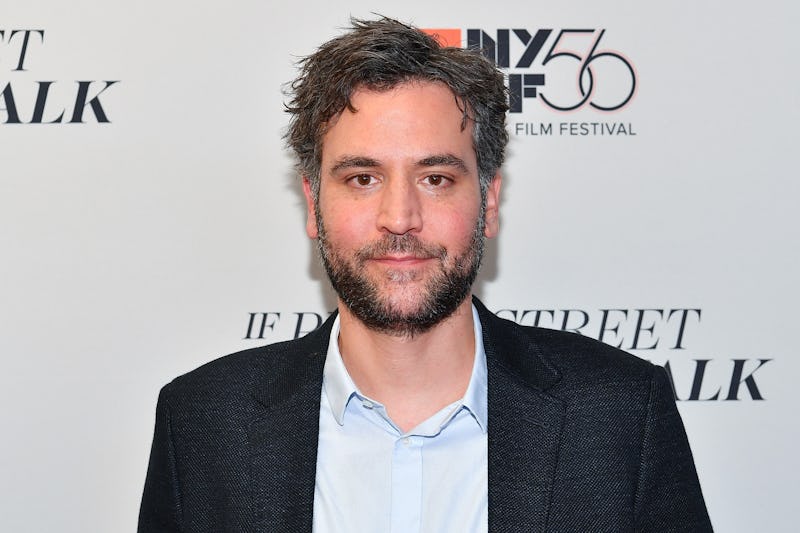 Dia Dipasupil/Getty Images Entertainment/Getty Images
Ever since Grey's Anatomy showrunner Krista Vernoff revealed that Meredith would start dating again at the start of Season 15, fans have been eager to figure out who this mystery man could be. And while one promo seemed to suggest DeLuca as a distinct possibility, that apparently won't be the case after all (at least for now), because according to People, How I Met Your Mother star Josh Radnor will play Meredith's love interest on Grey's Anatomy and you'll get to meet his character a lot sooner than you may think.
In a sneak peek of Thursday's episode, Maggie, Alex, and Amelia are grilling Meredith about a lunch date she's preparing to go on. But when asked to show photos of this new guy, Mer can't oblige since she actually has no idea what he looks like and has never even met him before. As luck would have it, though, we know what Meredith doesn't — that her date will be with Radnor's character. So how does the blind date end up going? Will he sweep her off her feet or leave her seriously second-guessing this whole dating thing? As of now, there's no confirmation as to whether or not this ship will be built to last, but it definitely makes for an interesting pairing that no one saw coming.
Radnor's big claim to fame came when he starred as Ted Mosby on the highly popular sitcom How I Met Your Mother, which ran from 2005 to 2014. Ted was a full-blown romantic who wanted nothing more than to meet his future wife and settle down with a house and kids. His wish came true, but it took a lot of effort to get there and fans were left guessing who the future Mrs. Mosby for many, many seasons. (But that was part of the fun of the show.)
Just this past year, Radnor also went on to star in the NBC short-lived series Rise, which was cancelled after its first season. But NBC's loss could very well be Meredith's gain since it left him available for this Grey's role. As for whether or not it'll be a match made in heaven, fans will just have to tune in this Thursday, Oct. 11 to find out one way or the other.
If it does go well, then it's possible any chemistry Meredith might've had with DeLuca or "Ortho God" Link may fall by the wayside, but until we know for sure, there's still a chance either of those love connections could still happen. After all, what are the odds Meredith is going to find "the one" right out of the gate? Either way, it'll be interesting to see how this all plays out. "I can't tease who she will end up with," Vernoff told TVLine during a recent interview, "but I can say that it is going to be a joyful, funny, complicated journey to get there."
Regardless of how long Radnor is part of that journey, we can probably all agree that his time on the series is sure to be legen — WAIT FOR IT — dary.