Jude Law Has Been Cast As Dumbledore In 'Fantastic Beasts'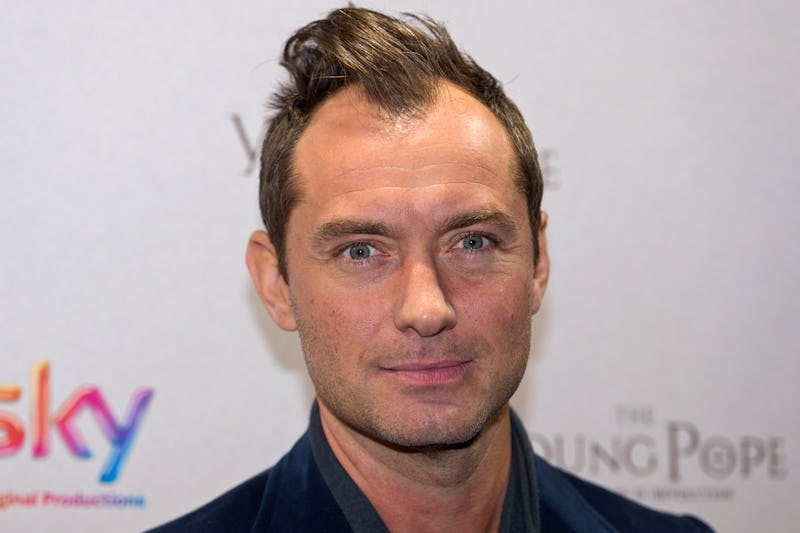 Ben A. Pruchnie/Getty Images Entertainment/Getty Images
What's better than the fact that we're guaranteed five movies in the Fantastic Beasts and Where to Find Them franchise? Well, I'll tell you: it's the announcement that Jude Law will play Dumbledore in the Fantastic Beasts and Where to Find Them sequel. The franchise was already sitting pretty with an Oscar winner in the lead role, in the form of Eddie Redmayne as Newt Scamander. But the addition of two-time nominee Jude Law in a role as pivotal as Albus Dumbledore makes this series even more legit.
And since the world explored in Fantastic Beasts is New York in the 1920s, Law's portrayal of the famous wizard won't even have to compete with those of Michael Gambon and Richard Harris, who played Dumbledore in the Harry Potter series. Instead, we'll see a much younger version of the future Hogwarts headmaster — maybe even without a beard! Better hold onto your cloaks, because even the blurb for the casting announcement is going to get you very excited.
Law will portray Dumbledore long before the iconic wizard became the Headmaster at Hogwarts, as he has been known in the Harry Potterbooks and movies. We meet him decades earlier, when Dumbledore is still serving as the wizarding school's Transfiguration professor. He is also a contemporary of Gellert Grindelwald, the charismatic dark wizard who believes wizards are superior to Muggles and No-Majs.
And if that isn't enough to get you excited, may I interest you in some effusing over Jude Law's talent by the sequel's director, David Yates?
Jude Law is a phenomenally talented actor whose work I have long admired, and I'm looking forward to finally having the opportunity to work with him. I know he will brilliantly capture all the unexpected facets of Albus Dumbledore as J.K. Rowling reveals this very different time in his life.
Basically, what I'm saying is that this is huge. I know it's huge, you know it's huge, and everyone involved in production knows it's huge. One of your favorite characters played in a new franchise in a new way, by a talented actor who also happens to be handsome AF? Um, yes please. I mean... Hunky Dumbledore? Sign me up.