Julia Stiles Has Some More Happy News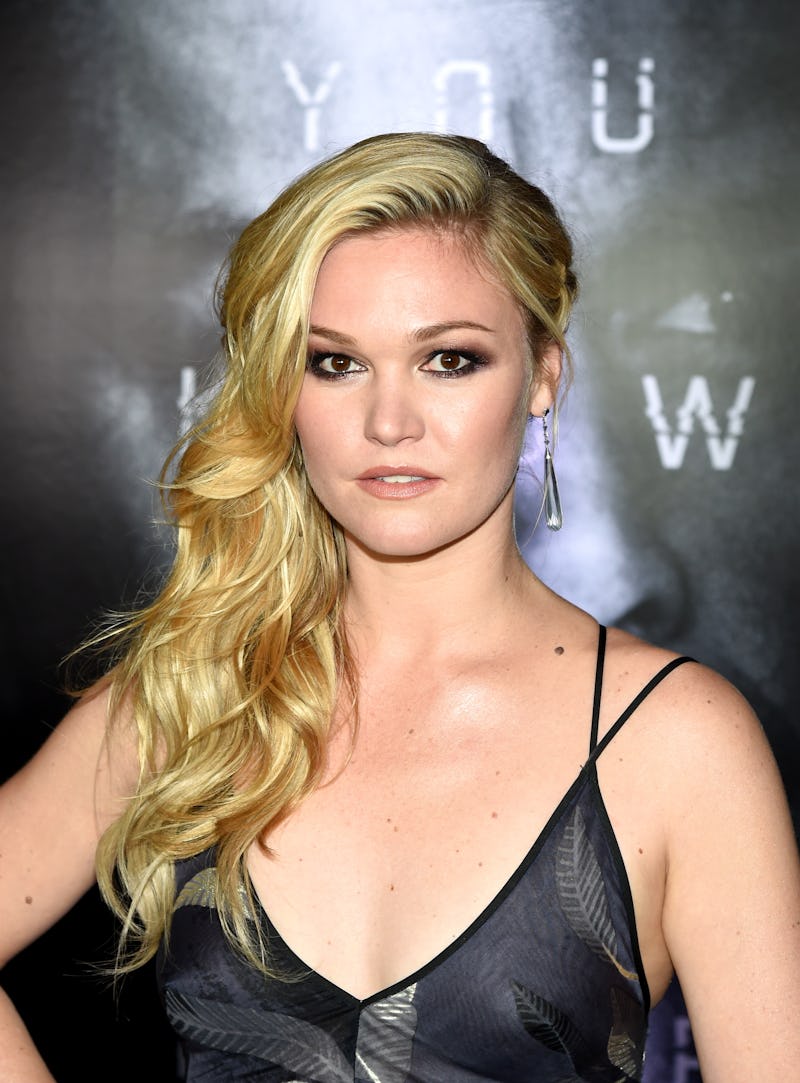 Ethan Miller/Getty Images Entertainment/Getty Images
This celebrity has some super exciting news. Julia Stiles is pregnant, her rep confirmed to People Monday. This will be the first child for the actor and her fiancé, Preston J. Cook. As you can see below, Stiles posed with her baby bump next to radio DJ Nick Snaith of London's Magic FM. Next to the image shared by Snaith, he wrote, "Great to see @MissJuliaStiles to chat all things #Riviera on @skyatlantic from this thurs. She will be on @magicfm #MagicInTheMorning on wed."
No other details have been released about her pregnancy, but maybe the 10 Things I Hate About You actor discussed it a bit more with Snaith. I guess fans will just have to wait and see until her interview airs Wednesday.
In addition to her new Sky miniseries, Riviera, the 36-year-old definitely has a bright future ahead of her, including her wedding to Cook. In January 2016, Stiles revealed her engagement on Instagram. She captioned a photo displaying her diamond ring and of herself holding hands with Cook, "Best Christmas Ever!" That certainly would make for one memorable holiday.
At the time of the announcement, Stiles' rep said the couple didn't have a wedding date yet. It's unclear if that's still the case, but while chatting with People in August 2016, Stiles said, "I'm not getting a ton of marital advice. We're really slow on the wedding planning so I haven't really been soliciting advice." I can only imagine that by taking things slow, like wedding planning, makes for a more relaxing and enjoyable experience.
Whenever Stiles and Cook get married, it will probably make for one unforgettable event, especially now that they are getting ready to welcome their first child together.
Between a wedding and becoming parents, they really have a lot to look forward to. It sounds like a great time in their lives.