How Justin Baldoni's Sexual Harassment Story Is Helping Expand The #MeToo Conversation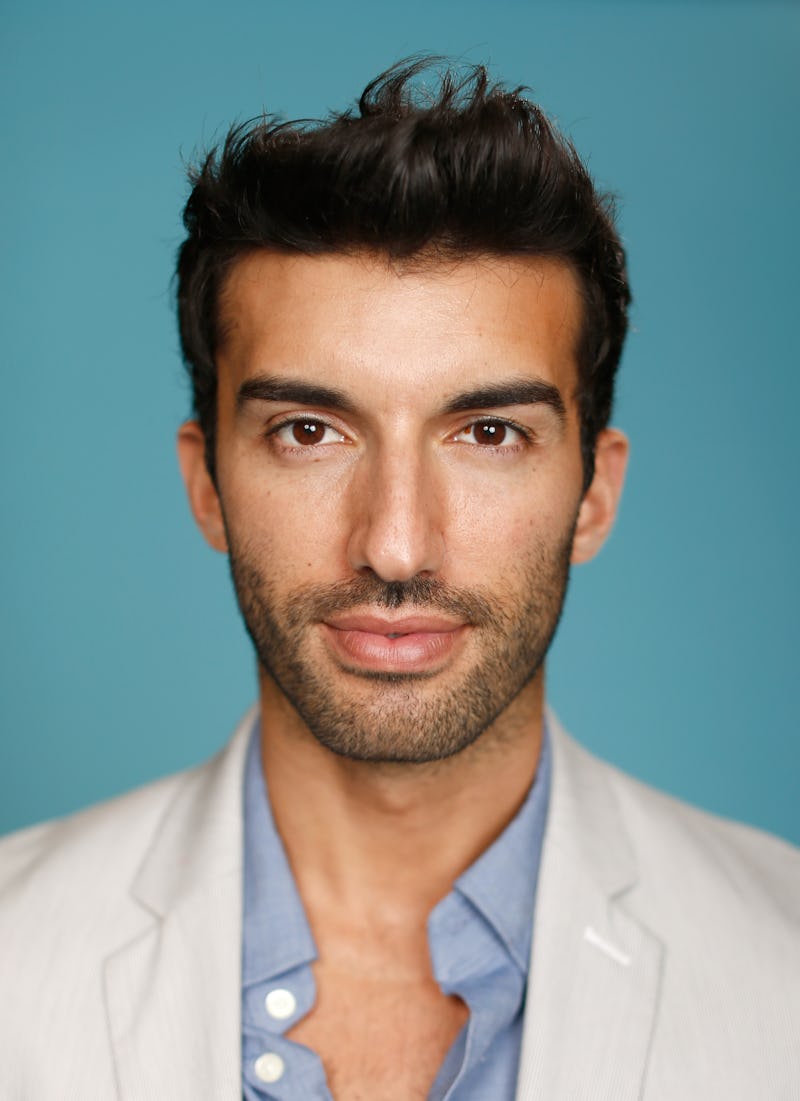 Christopher Polk/Getty Images Entertainment/Getty Images
Joining the growing group of stars speaking out against sexual misconduct in Hollywood, Justin Baldoni opened up about sexual harassment during a recent interview with Glamour — and helped to powerfully expand the #MeToo campaign in the process. The Jane The Virgin actor, a vocal advocate for gender equality, revealed that he was propositioned by a producer when he was just starting out in the industry.
At 21, Baldoni reportedly went to a Los Angeles spa after completing work on his first show, where a man approached him in the hot tub and began expounding on how he could advance Baldoni's career. (Bustle reached out to Baldoni's reps for comment, but did not receive an immediate response).
As Baldoni claimed to Glamour:
"He slowly started to try to get me to take off my pants because I had my bathing suit on and he was naked. And I remember the way he did it, using his power and what he does and who he knows as a way to make me feel less than, like I wasn't going to be as successful as the other guys who'd been in the same hot tub with him, naked."
Baldoni's allegations highlight a crucial part of the ongoing conversation. While allegations against industry power players like Harvey Weinstein, Brett Ratner, and Louis C.K. have critically impacted abuse culture, they've largely elevated the voices of women — and more specifically, white women. That's a momentous, necessary stride, but it overlooks the large swath of others who experience abuse. That includes men as well as women of color — the latter of which Gabrielle Union called out during a New York Times interview earlier this week. She said,
"I think the floodgates have opened for white women. I don't think it's a coincidence whose pain has been taken seriously. Whose pain we have showed historically and continued to show. Whose pain is tolerable and whose pain is intolerable, and whose pain needs to be addressed now."
That her and Baldoni's comments hit so close to one another feels less like a coincidence and more like an urgent reminder. It can be easy to celebrate how much progress has been made — and justly so — but we need to keep pushing until everyone is heard, no matter what their race, gender, or status. (Let's remember, these issues are not unique to Hollywood either) That's not to devalue the stories of those that have come forward in any way — especially since men have long been prioritized over women of any color — but simply to broaden the perspective, and both Baldoni and Union are helping to accomplish that.
Of course, Baldoni is aware that he comes from a place of privilege. He continued to Glamour,
"I could imagine how hard and painful that must be for a woman. I mean I was stronger and bigger than the guy, and [then there's] the fact that no one is going to believe you if you're a woman because your voice is already not heard."
And he also knows that as a man, he must use that privilege to improve the culture and create safe spaces, even if it makes him, or those around him, uncomfortable. "It's so much easier to stay in this little box and not say something wrong, but then there's no growth," Baldoni said while recently speaking to Bustle about his new gender-upending talk show, Man Enough. "[But] if one of your boys admits to raping a girl, then you better stand up and f*cking say something, you have to. It's your obligation, not as a man, but as a human being."
But Baldoni told Glamour that he's experienced harassment from both men and women, which only reinforces that everyone, no matter how you identify, must do better in treating one another, in supporting one another, and in lifting people up. We may have opened up the floodgates, but we still have to keep swimming.
If you or someone you know has been sexually assaulted, call the National Sexual Assault Telephone Hotline at 800-656-HOPE (4673) or visit online.rainn.org.