Justin Bieber Hit A Paparazzo With His Car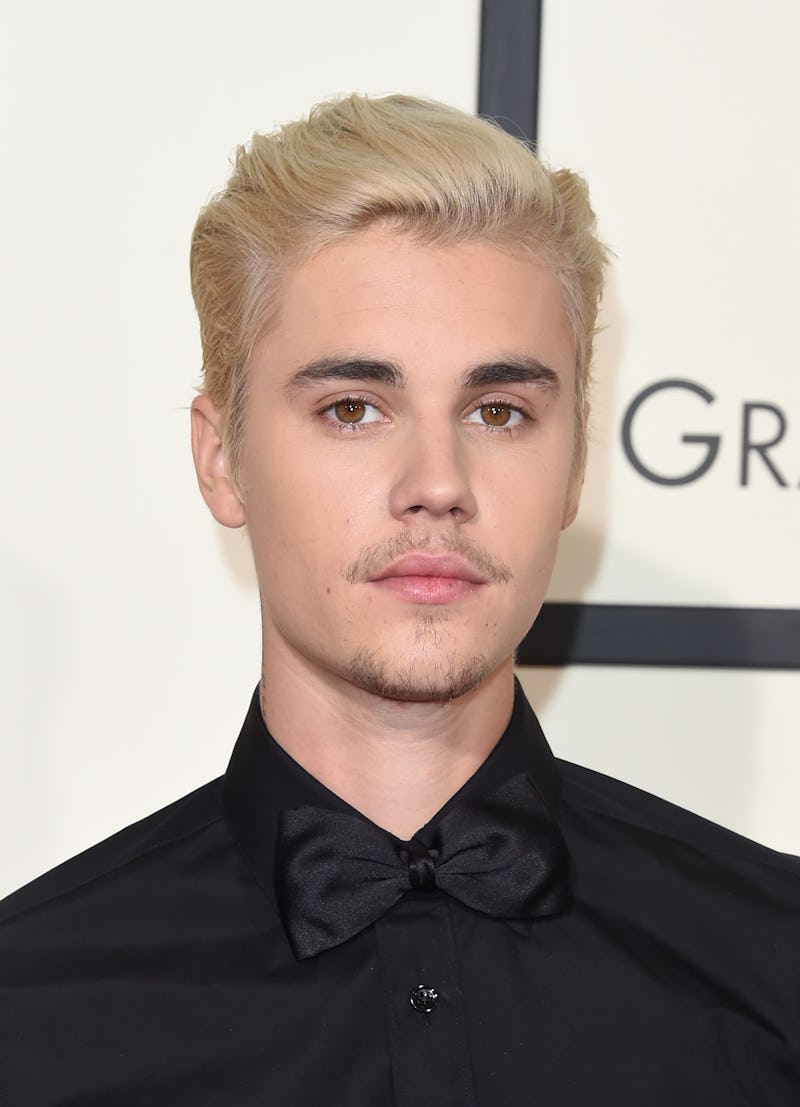 Jason Merritt/Getty Images Entertainment/Getty Images
Days after canceling the remainder of his Purpose World Tour, Justin Bieber is making headlines again. On Wednesday night, Bieber hit a paparazzo with his car while leaving City Church in Beverly Hills. According to what sources who witnessed the accident told People, Bieber was trying to leave despite several photographers waiting for him at the end of the church's driveway, and when he tired to leave, he accidentally hit one of them. Bustle has reached out to a rep for Bieber, but did not receive a response at the time of publication.
UPDATE: The Beverly Hills Police Department released the following statement to Bustle:
On July 26, 2017, at approximately 9:24 p.m., officers and BHFD paramedics responded to an injury traffic accident on Hamilton Drive and Wilshire Boulevard adjacent to the Saban Theater located at 8440 Wilshire Boulevard. One of the parties involved was identified as entertainer Justin Bieber. Bieber collided with a paparazzo who was attempting to take pictures of Bieber. Bieber had attended an event at the Saban Theater and was departing when the accident occurred. The paparazzo was transported to a local area hospital with non-life threatening injuries. Mr. Bieber cooperated with the investigation and was subsequently released.
EARLIER: "He tried to scare away the paparazzi but as he neared the group, he accidentally hit one of the photographers who was in his path," the source told the magazine. The Beverly Hills Police Department confirmed to People that incident occurred at 9:24 p.m., and the victim was treated for non-life threatening injuries after he was transported to Cedars-Sinai hospital.
Lt. Scott Dowling of the Beverly Hills Police Department told CNN that the victim was a 57-year-old man, and that Bieber stayed at the scene as police investigated the accident. He added that no citations were given for the incident.
Videos and photos taken at the scene show that Bieber did get out of his car to check on the photographer, and he seems to be offering him help.
Sgt. Matthew Stout told USA Today that Bieber "fully cooperated" with police.
On Monday, Bieber announced that he would be canceling the rest of his Purpose World Tour dates, which includes 14 shows all over the world. Those with tickets have been promised refunds, and there is no word on whether or not he plans to reschedule those shows at a later date.