Justin Bieber Just Canceled His Tour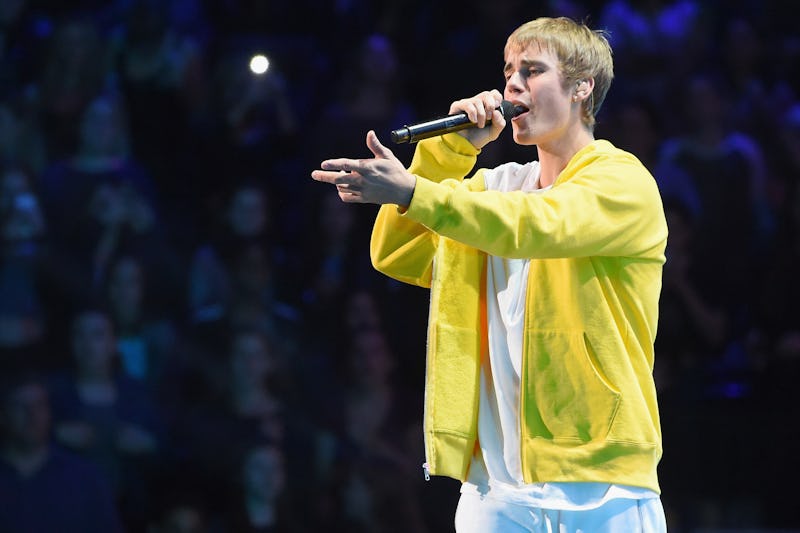 Nicholas Hunt/Getty Images Entertainment/Getty Images
Bummer news, Beliebers: Pop star Justin Bieber has canceled the rest of his Purpose world tour. Shortly after TMZ reported that the plug had apparently been pulled on the Purpose World Tour, the "What Do You Mean?" singer's website confirmed that rest of the show dates have been canceled due to "unforeseen circumstances." Bustle has reached out to Bieber's rep for comment, but has yet to hear back.
Update: In a video posted to TMZ on Monday night, Bieber told fans "everything's fine." "Sorry to anyone who feels disappointed or betrayed," he continued in the video. "It's not my heart or anything. Have a blessed day."
The Purpose World Tour, which kicked off in March of 2016, racked up a whopping 154 stadium shows before the whole thing was called off. However, when it was all said and done, it was supposed to be a whopping 169 stadium shows: On July 29, Biebs was slated to play the first of the tour's now-scrapped final 15 dates.
Bieber has not revealed the specific reason for why he has decided to ax this last stretch. According to TMZ, a source claimed that he is apparently "just over it," but until the Grammy-winning artist shares the reasoning, we can't really know what's going on. Additionally, an insider told Variety that the choice to end the tour early "wasn't a decision made overnight ... He's had some time off and was able to consider his commitments." The statement echoes this sentiment, stating that Bieber "loves his fans and hates to disappoint them," but "after careful consideration he has decided he will not be performing any further dates."
Bieber's Facebook page also released the statement regarding the latest Purpose World Tour update. You can read in its entirety:
As Bieber's statement notes, ticket refunds will be made available at the point of purchase. There is no word on whether or not the canceled dates will be rescheduled.