Here's What Justin Bieber's "Friends" Lyrics Actually Mean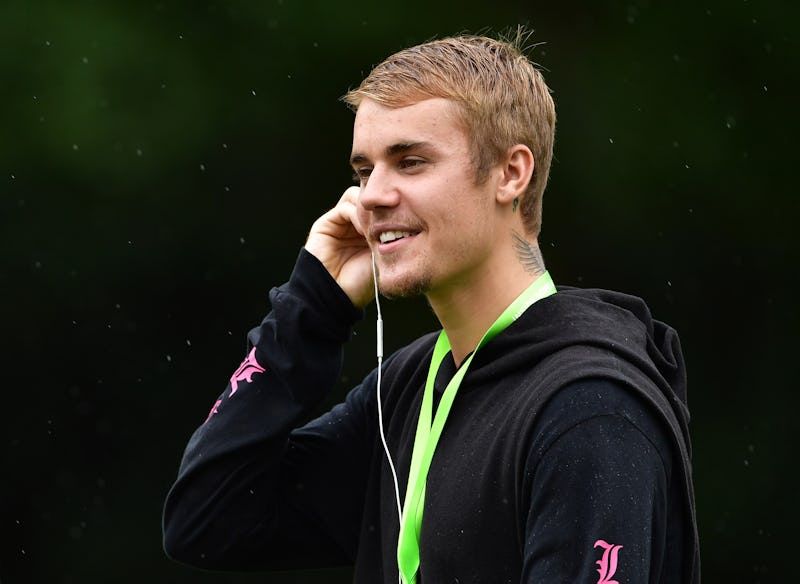 Stuart Franklin/Getty Images Sport/Getty Images
The moment Beliebers have been waiting for all week has arrived, and Justin Bieber's "Friends" lyrics were worth it. The collaboration with BloodPop is about longing for a relationship that ended long ago, and the song has a club feel and catchy lyrics. But let's examine the verses beyond just how catchy they are, because there's a lot to unpack.
In the first verse of Bieber's latest offering, he speaks of the things he misses about a former love, which includes knowing the well-being of her family. The words touch on a familiar topic that many face when ending a long-term relationship, as Bieber's curiosity leads him to inquire about how things have changed since they've split:
I was wondering about your mama
Did she get that job she wanted?
So that car that gave her problems
I'm just curious about her, honest
The pre-chorus then assures the former flame that he has no underlying motive for making contact — although, of course, Bieber goes on to remind her that they once had a good relationship before breaking things off romantically:
Girl, you wonderin' why I've been callin'?
Like I've got ulterior motives
Do we play it endless sober?
Did you know we had something so good?
I'm gonna figure it
As the song continues into the chorus, Bieber reveals his desire to continue the seemingly undeniable friendship that they once shared:
So I'm wondering, can we still be friends? (oh-oh)
Can we still be friends? (oh-oh)
Doesn't have to end
And if it ends, can we be friends?
Can we be friends?
Can we be friends?
Can we be friends?
In verse two, however, the singer appears to revert back to thinking of rekindling romantic contact with his ex, as he wonders if she ever thinks about him.
He later rescinds his comments after realizing that he rather not know the answers to his inquiries about her new love life.
Wonderin' if you got a body
To hold you tight since I left
Wonderin' if you think about me
Actually, don't answer that
The song circles back to its chorus: "Can we still be friends?"
This track is certainly something Beliebers will be able to relate to, because we've all, at one point or another, seen or been in a situation where we've questioned if lovers are better off just being friends or vice versa. That this comes along with another catchy tune is just icing on the cake.