Justin Timberlake Should Host The Golden Globes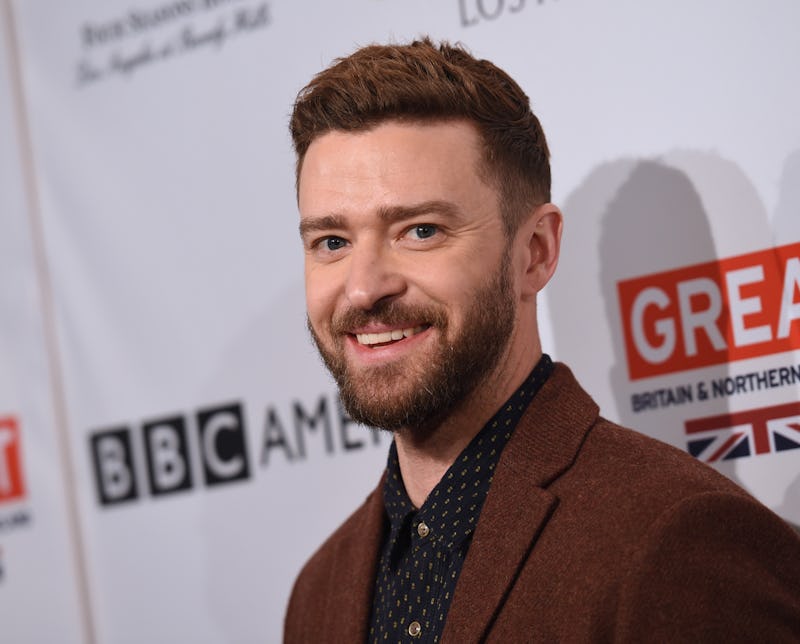 CHRIS DELMAS/AFP/Getty Images
Ryan Seacrest's place on our televisions is pretty ubiquitous, and the Golden Globes are no different. He's always on the red carpet, and he's always ready to ask some questions. That being said, he seemed a little more subdued than usual at the 2017 Golden Globes, and no wonder — he just hosted Dick Clark's New Year's Rockin' Eve, and he has oh, 30,000 other jobs. Luckily, there was someone there to save Seacrest, and now some viewers think that Justin Timberlake should host the 2018 Golden Globes, or at least the red carpet.
Timberlake has had a long and storied career of entertaining, so let's not pretend like we don't want him to do this. While chatting with Seacrest, Timberlake did some of the announcing and "throwing," as they say in the biz, to commercial, and honestly, he did it with more energy than Seacrest showed all night. I get it about Seacrest — the man is busy, and you can't really have an off day when you host everything on television. It's not a knock on him! But Timberlake was fresh-faced and ready to go.
We know Timberlake can do comedy thanks to his always hilarious Saturday Night Live appearances, as well as his sketches with his good friend Jimmy Fallon (who is hosting the 2017 awards show, by the way). And, of course, he can sing and dance. Why not be the host of the Golden Globes?
In fact, why not have Fallon and Timberlake get together and do some joint hosting? They're the perfect pair every other time they're on television together, so let's extend that for, oh four hours. I bet ratings would be huge, and not just because I was obsessed with *NSYNC for most of my formative years and still pray to the pop music gods for a reunion. It's simply because Timberlake would make an amazing host of the Golden Globes red carpet, ceremony, or both.