Trudeau Did Something *Major* On Women's Day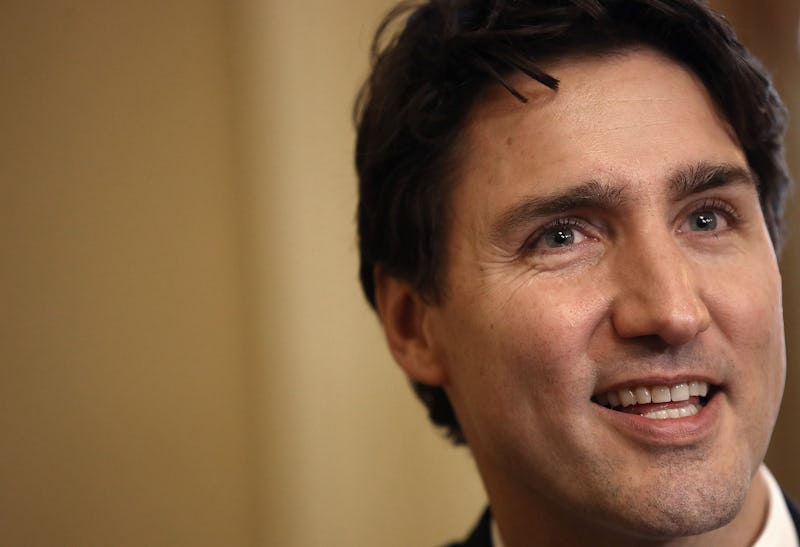 Win McNamee/Getty Images News/Getty Images
In case you needed another reason to love him, Canadian Prime Minister Justin Trudeau celebrated International Women's Day by announcing that Canada will double its investment in sexual and reproductive health programs for women. At the "Her Voice, Her Choice" event near Parliament Hill, Trudeau said Canada would invest $650 million over the course of three years to fill the gaps in funding for women's healthcare programs. The money he's pledged will help girls and women around the world receive crucial things like sexual education, contraception, and reproductive health services — including abortion.
Trudeau's announcement is particularly powerful, because it comes just days after Trump's offensive proposal to Planned Parenthood: he'll allow federal funding for the organization, as long as it stops providing abortions. In a brave and empowering move, Planned Parenthood rejected Trump's offer, and so risks losing tons of federal funding that could otherwise be used to ensure all women have access to affordable, convenient healthcare.
"For far too many women and girls, unsafe abortions and lack of choices in reproductive health mean that they are either at risk, and at risk of death, or simply cannot contribute or achieve their potential through education, through involvement in their community, through a broad range of opportunities," Trudeau said.
Trudeau has long been an outspoken feminist and supporter of gender equality, and this move further solidifies him as a champion for women's rights. According to The Toronto Star, the huge investment will go to five organizations, including the International Planned Parenthood Federation, an organization that Trudeau has voiced support for in the past.
"It is important that as a world we recognize that empowering women, that respecting their rights, is fundamental to building a world in which everyone has a real and fair chance to succeed," Trudeau said.
It's more crucial than ever that world leaders like Trudeau step up and oppose Trump's dangerous anti-choice rhetoric, and continue to provide women with the necessary tools to empower themselves.