Kaitlyn From 'The Bachelorette' Just Opened Up About Her Recent Breakup With Shawn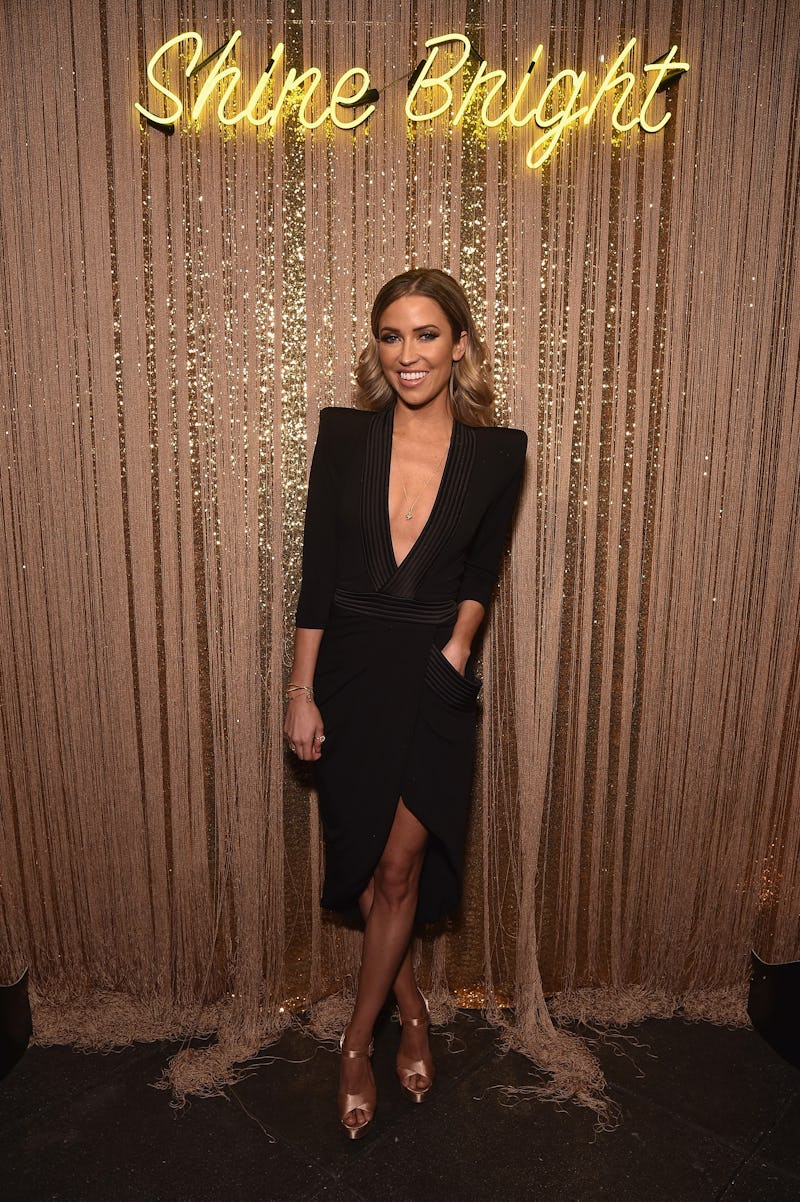 Bryan Bedder/Getty Images Entertainment/Getty Images
Of course, Bachelor Nation is still reeling from Kaitlyn Bristowe and Shawn Booth's split after three years together, but that's nothing compared to what they are going through themselves. The Bachelorette alum Kaitlyn Bristowe opened up about the breakup for the first time during an episode of her Off the Vine podcast on Nov. 20. With so many people curious about what went down, it makes sense she wanted to share her feelings on her own terms via her podcast.
According to an article from E! News, Kaitlyn confessed, "It's been a really hard few months now." She even said what the fans were thinking: "I really did think we'd get through it."
There were a lot of people invested in this relationship. As well-intentioned as that attention might've been, it definitely put a lot of pressure on the now-former couple. The Canadian native started to cry when she admitted,
"A part of me always felt like I was disappointing people with this breakup and my heart just aches."
While it's sweet Bachelorette fans were rooting for Kaitlyn and Shawn to make it work, this relationship was theirs and only theirs. Sure, people can be sad, but it's really unfair for anyone to be "disappointed" in the two of them.
There wasn't any scandalous behavior or monumental behavior that lead to the split. The reality TV alum admitted, "There were some important fundamental values that weren't lining up."
She didn't name any specifics, but reiterated that there were "some things we'd probably never see eye-to-eye on." If this is how they really felt, then it's for the best that they parted ways. Yes, it's sad for them, their loved ones, and even the fans, but it sounds like they made a mature and thoughtful decision. Kaitlyn explained,
"When it comes to roadblocks, and those fundamental values and getting through thing together, I just don't think we were on the same page—and it's painful to admit that. But you need that foundation and you need that partnership if it's going to last forever."
Despite these different "fundamental values," Kaitlyn insisted, "I want to reiterate to people, what you saw on social media was real and what we had was real love."
She also emphasized on the podcast, "You always have to choose the right path for you and for your own happiness, even if that means battling heartbreak or hard times."
Even though this was only Kaitlyn and Shawn's relationship, the former Bachelorette star took the time to address her supporters. She said, "I also wanted to say thank you to everyone who has respected this decision and for all the kind messages."
Shawn also thanked their fans in a Nov. 12 Instagram post. He wrote,
"I just want to thank everyone who has been so supportive of my relationship with Kaitlyn over the years. You've made me feel incredibly special, supported, and very loved. So from the bottom of my heart, thank you. It truly means a lot. And thank you to everyone who has sent their love & support during this painful time. I love you guys."
Of course, this split is sad for many reasons. Nevertheless, Kaitlyn is looking for the positives. She told her podcast listeners,
"I know that there are so many bright days ahead, and in a weird way, as much I was dreading releasing that statement and accepting it was the end, it has let me close the door on that thought of forever and start envisioning my new future ahead, which I am excited about."
They have both handled this split with grace and gratitude. Now it's time for fans to support Kaitlyn and Shawn as individuals as they navigate this transitional period in their lives.