'The Bachelorette' Stars Kaitlyn Bristowe & Shawn Booth Split After 3 Years Together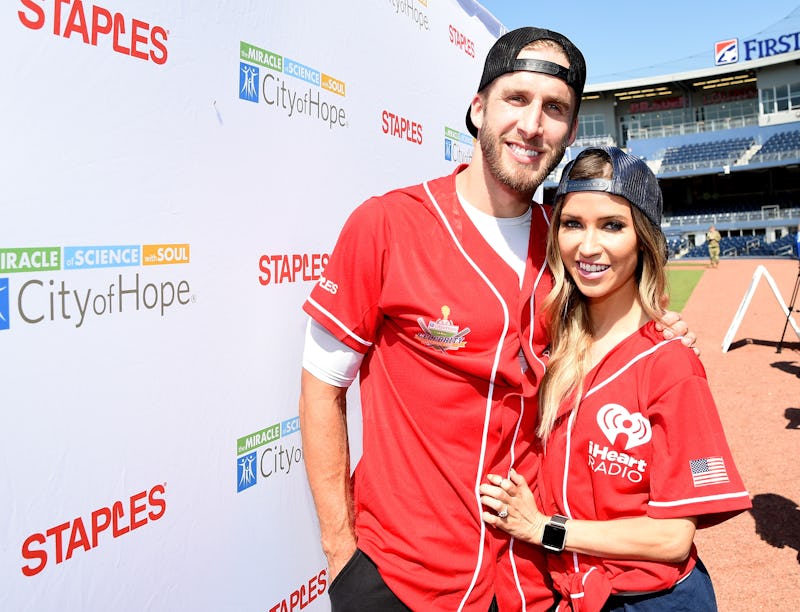 Rick Diamond/Getty Images Entertainment/Getty Images
Sad news, Bachelor Nation: One of the franchise's favorite couples, Kaitlyn Bristowe and Shawn Booth, announced their split to People on Friday, Nov. 2. The couple got engaged on the finale of Kaitlyn's Bachelorette in 2015. Shawn and Kaitlyn issued the following exclusive statement to People regarding the split:
"After three incredible years, we have decided to go our separate ways. This difficult decision comes after thoughtful, respectful consideration. Even though we are parting as a couple, we're very much committed to remaining friends. We have both evolved as people, which is taking us in different directions, but with the hope that we will continue to support each other in new ways. Due to the nature of how we met, our relationship has always been very public, and we have enjoyed sharing it with all of you, but we ask that you respect our decision and our privacy at this time."
In the past few months, Kaitlyn and Shawn have faced much speculation and break-up rumors about their three-year engagement. In August, Kaitlyn addressed the rumors head-on in an episode of her podcast Off the Vine, where she reassured fans that the couple was "110 percent committed" to each other. She explained that she and Shawn were also spending some time apart.
On the podcast, Kaitlyn said:
"I'm in Canada because every single year I have made a promise to myself and my family that I will come up every August and enjoy downtime with the people that I love in a country that I love. Family is so important to me. Relationships in general are very important to me. I put relationships first. Shawn did not come up with me because the guy just bought a gym. He bought a business. He has started something huge. He is the most dedicated person I've ever met. He's gonna have to be there for months … We are both so busy and unfortunately that means we're spending all of this time apart."
On Aug. 15, Kaitlyn tweeted about her decision to address the break-up speculation on her podcast:
Ive had a few media outlets reach out for comments on a speculated break up. I will be addressing this on my podcast tomorrow with someone who knows a thing or 2 about the tabloids. @spencerpratt will be calling in! No wine for this one, tequila only. #GrapeTherapy#OffTheVine
Earlier this year, Kaitlyn and Shawn talked about wedding planning and even participated in a wedding photo shoot, leading to speculation that the couple had already tied the knot. But alas, it was a photoshoot for a magazine called Wedding Vacations.
Bachelor Nation was naturally heartbroken about the news on Friday and expressed their sadness about the split on Twitter.
Some fans tweeted that they were disappointed, even if they thought the speculation meant a breakup was coming.
Several fans wondered how the Shawn's dog, Doodle, was taking the split.
There's much sadness in Bachelor Nation on Friday, but also much love with Kaitlyn and Shawn as they go their separate ways.